You have questions about W.H.D. Koerner … we have the answers. Here's everything you need to know about Koerner in a nutshell.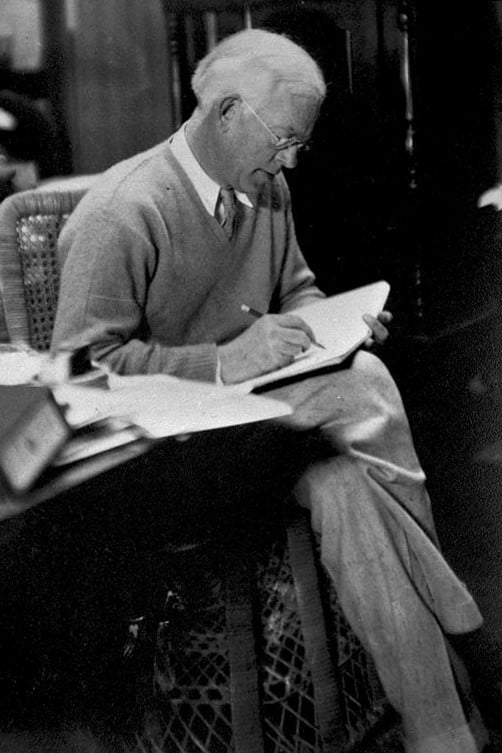 Q: What is W.H.D. Koerner best known for?
A: William Henry Dethlef Koerner is best known for his illustrations and his long and fruitful association with the Saturday Evening Post. His life spanned the great age of American illustration, also known as the Golden Age of Illustration. Along with the likes of Frederic Remington and Charles M. Russell, Koerner became one of the master illustrators of the American West.
Q: How many works did Koerner create?
A: Koerner created more than 2,000 published illustrations for over 14 popular magazines. In addition, he completed many unpublished paintings for his personal enrichment and enjoyment.
Q: How many Koerner works do you have in your collection?
A: The Whitney Western Art Museum's collection contains 40 works created by Koerner, including drawings, paintings, and 4 sketchbooks. We also house the Koerner Studio Collection that was donated to the Center of the West by Koerner's heirs, Ruth Koerner Oliver and William H.D. Koerner III. The studio collection contains over 900 artifacts and includes clothing, hats, shoes, painting equipment, furniture, plaster casts and much more.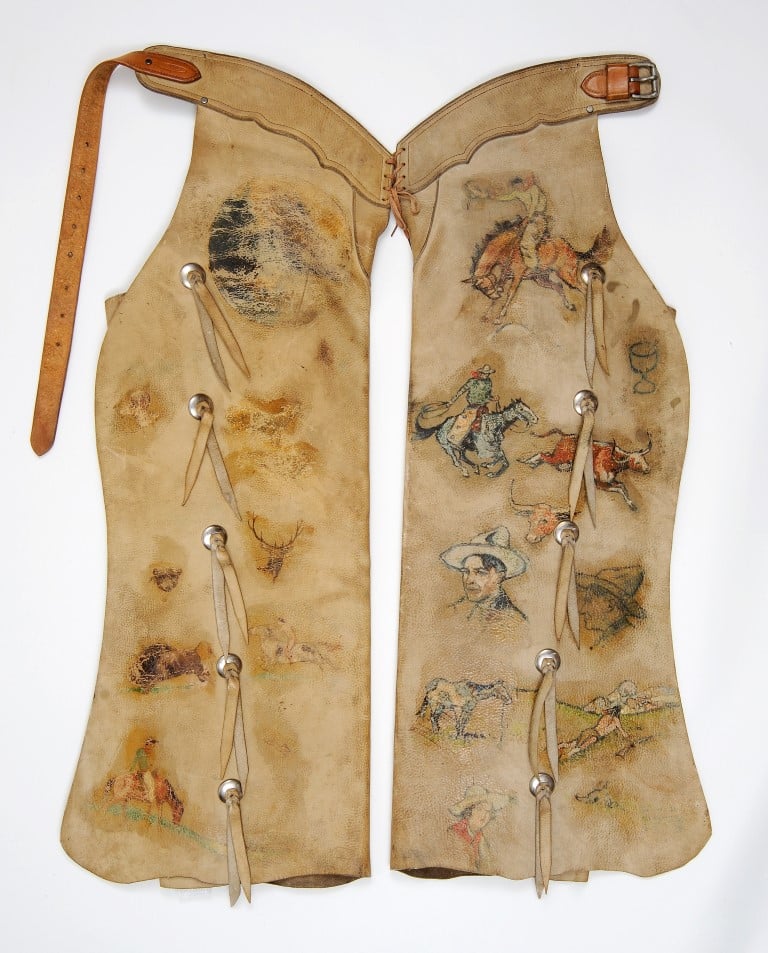 Q: What was Koerner's process for creating a painting?
A: Koerner's first step in the creative process was to conduct preliminary research. That meant traveling and gathering pertinent information through sketches, photographs, and collecting artifacts. Once the research was complete, he prepared several compositions using pencil to determine the final arrangement. He would occasionally use models to verify the composition and to capture details while the model was wearing a costume. Next, Koerner would create a preliminary color composition sketch. With all his reference material in hand, he would then complete the final painting.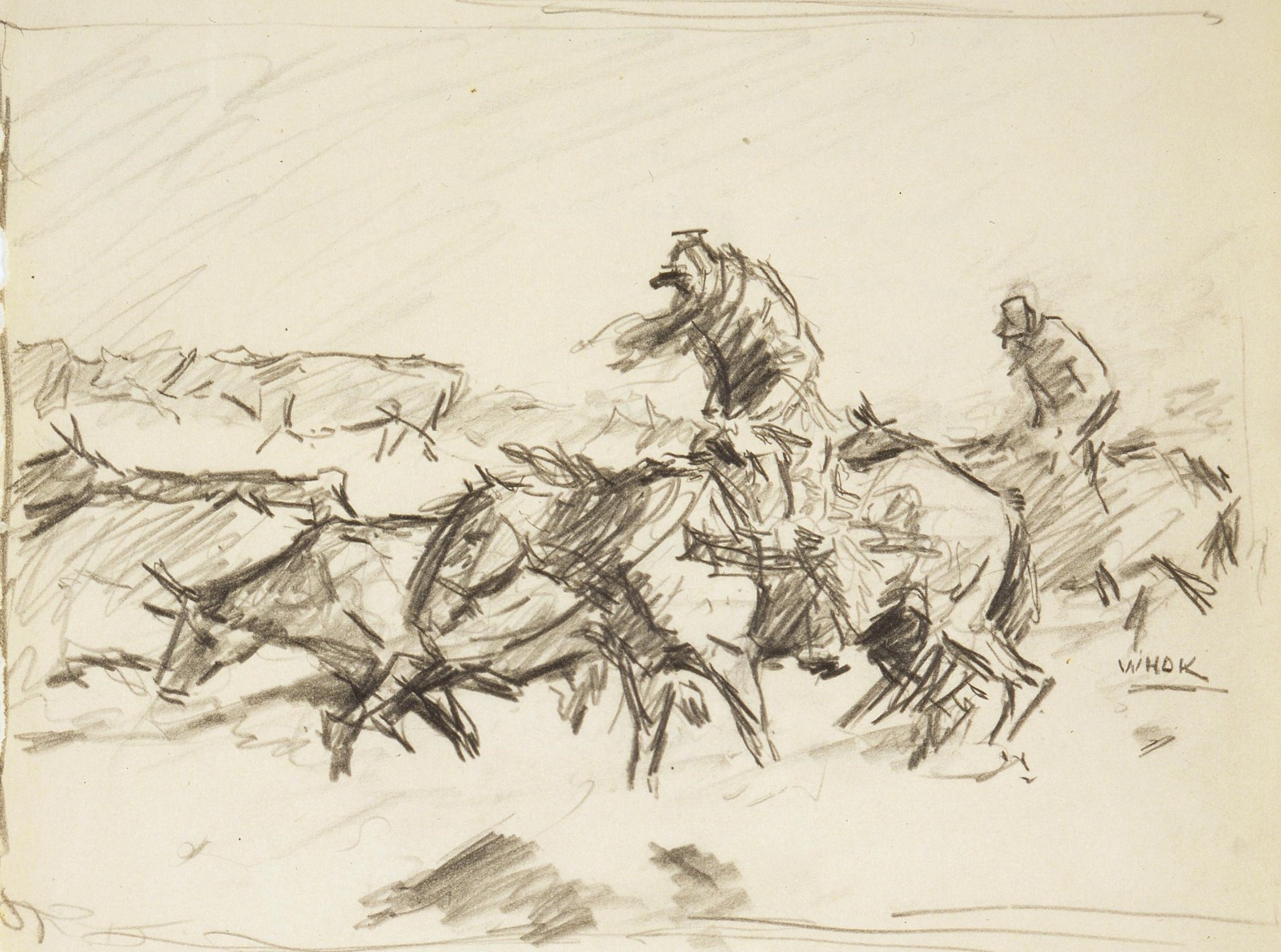 Q: Did Koerner have any formal training?
A: Yes. Koerner decided on a career in illustration that led him on a natural course of formal training and apprenticeship. In 1898, the Chicago Tribune hired Koerner as a quick sketch artist making $5 a day. Beginning in 1901 he attended classes at Chicago Art Institute and Francis Smith Art Academy. In 1905 he moved to New York City to study at the Art Students League for two years. From 1907–1911 he studied under Howard Pyle in Wilmington, Delaware. When depicting light, Pyle advised Koerner to "paint as you feel it should be and not as it is in reality." Several members of Koerner's student cohort included N.C. Wyeth, Frank Schoonover and Harvey Dunn. In 1920, he spent the summer studying with American Impressionist Hugh Henry Breckenridge and learning the technique of "broken color," or laying two colors of the same tone next to each other without blending them to create added depth.
Q: How did Koerner's work evolve throughout his career?
A: His first job as an artist was painting cow heads on the sides of milk wagons during grade school. Koerner's early style of painting owes much to Pyle's tutelage in which heroic figures, warm hues, and precise but bold brushwork were predominant elements. In the 1920s, under the influence of Hugh Henry Breckenridge, Koerner's art underwent change. His palette brightened, his drawing became more spontaneous, and he began to juxtapose rather than blend colors, producing new vibrancy in his work.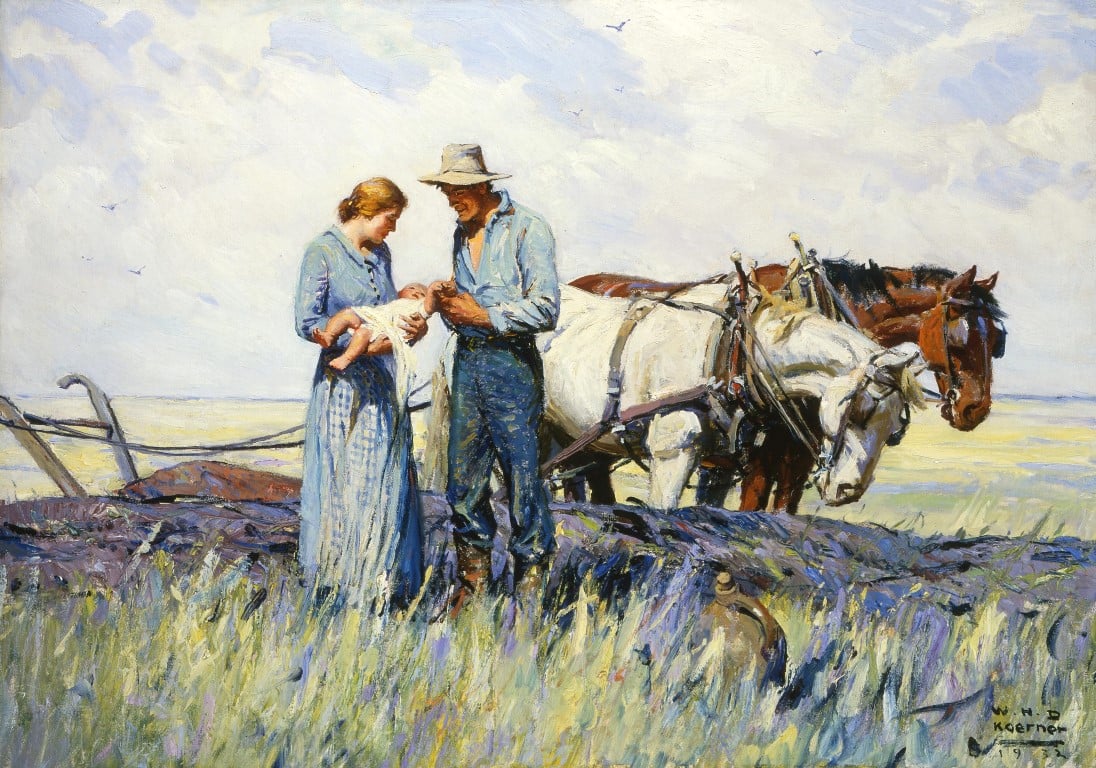 Q: What influenced and inspired Koerner's art?
A: His studies with Pyle, and the exposure to his fellow students, afforded him with the motivation to create images of popular culture. Koerner found inspiration in his family vacations to the western states, beginning in the early 1920s. Each trip provided the opportunity to collect artifacts, costumes, and accessories related to the people of the American West. It also allowed him to photograph and sketch the landscape.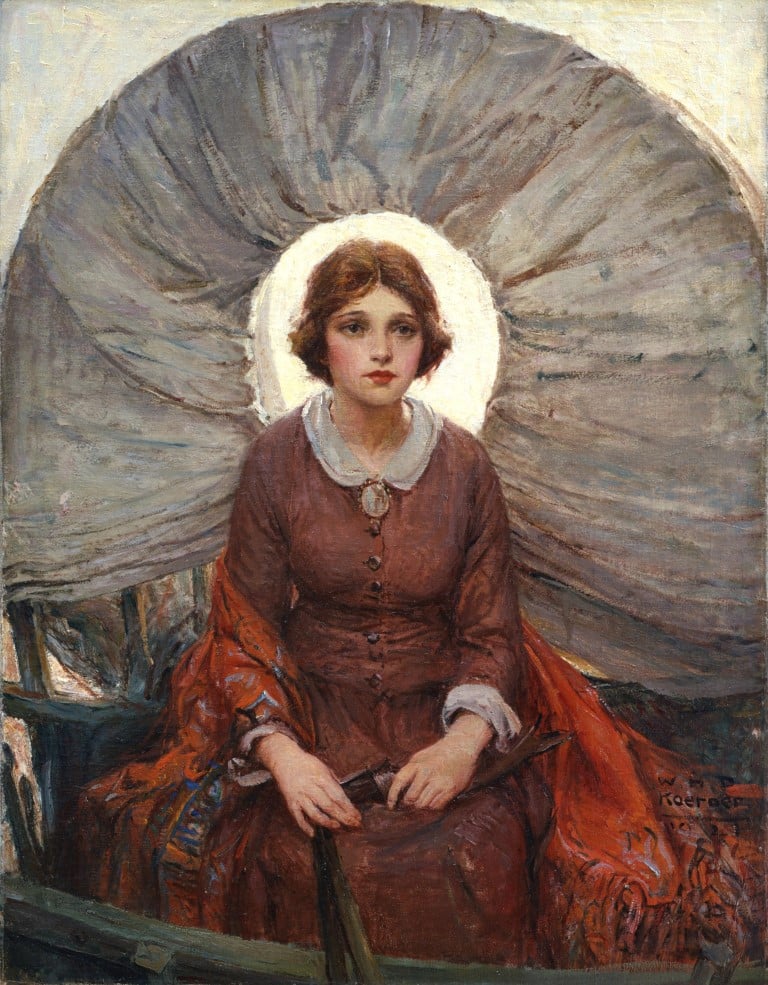 Q: Did Koerner market his own work?
A: Yes! Like many illustrators of the time, Koerner submitted his work to the popular magazines, including Harper's, Ladies Home Journal, Red Book, Saturday Evening Post and others. His first Saturday Evening Post assignment came in 1909, at age 31, and worked for them most of his remaining life. By 1920, he was one of the most well-known book and magazine illustrators of the time, and over the next fifteen years he completed more than 500 paintings and drawings for "western" stories. Devoted primarily to Western scene, Koerner's illustration and covers set a public standard for historic perspective and artistic excellence. A full generation of American readers owe their vision of the Old West to Koerner.
Q: Where did Koerner live?
A: Koerner was born on November 19, 1878 in Lunden, Schleswog-Holstein, Germany. His family immigrated to the U.S. in 1881 and settled in rural Clinton, Iowa. Throughout his career he traveled and lived in Chicago, Illinois, New York City, Wilmington, Delaware, Gloucester, Massachusetts and Interlaken, New Jersey. He first traveled to Cooke City, Montana in 1924 and spent recurring summers there. In 1927 he began spending summers traveling the Southwest and California. W.H.D. Koerner died on April 11, 1938 in his New Jersey home.