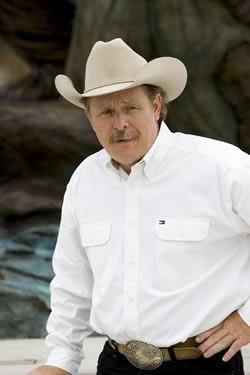 Noted western artist Vic Payne has been sculpting for over 35 years. A pivotal move to a New Mexico ranch, his family's ranching heritage, tales of Billy the Kid and the Lincoln County Wars, and the paintings and bronzes of Charles M. Russell and Frederic Remington all inspired Payne to try his own hand at sculpting western subject matter.
His goal when sculpting is to evoke emotional response and lead his viewers on a visual journey as he brings to life the subjects of western wildlife, Native America, and ranching culture. Payne has a distinctive style that is both imaginative and innovative. As the demand for his work grew, Vic and his father, Ken Payne, pioneered a ground-breaking concept of pre-selling bronze sculptures via clay works-in-progress; a method that is now widely used.
Ranging from maquettes to the monumental, Payne's sculptures can be found worldwide and are in the permanent collections of numerous museums, municipalities, and corporate collections. Payne participates in several arts events throughout the year, including Cody's annual Buffalo Bill Art Show & Sale.
Join Vic Payne and discover the depths of his inspiration as he provides a visual arts presentation at our upcoming symposium, Forged & Founded: Western American Sculpture. Registration is still open. Mark your calendars for June 17, 2017!
Visit Vic Payne's website for more information on his artwork, news, the Payne legacy, and more!