ZCZ Films, a London based Production Company, recently visited Cody, Wyoming, to film some among the Whitney Western Art Museum's most treasured works. As part of a three-part series, provisionally entitled Made in the USA, their goal is to inform British audiences of the wide-ranging achievements of American Art. As part of the series, the film crew will travel North America visiting locations in Arizona, Utah, California, Wyoming, and Mexico.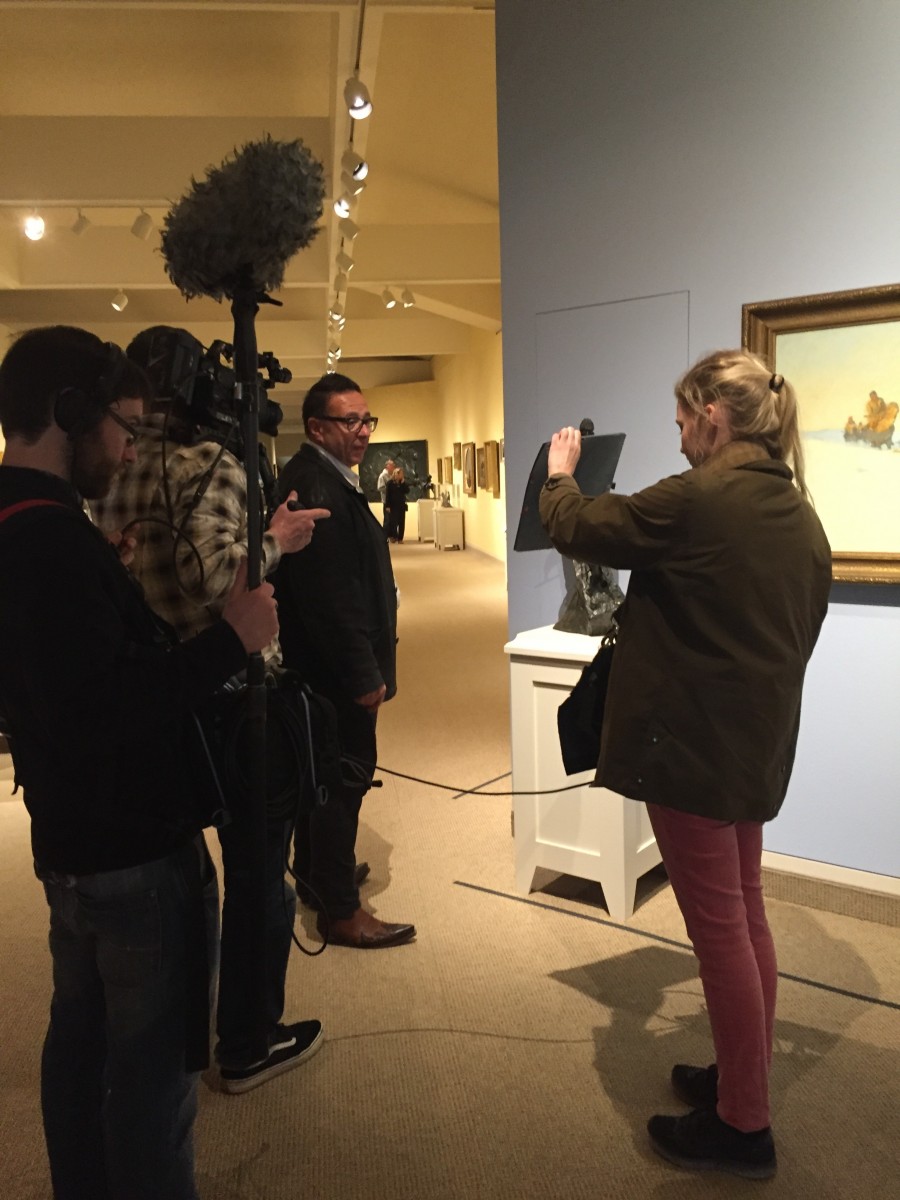 ZCZ Films specializes in art and travel documentaries, written and presented by Waldemar Januszczak, one of Britain's most distinguished art critics. Formerly the art critic of The Guardian, Januszczak now writes for The Sunday Times. ZCZ Films has produced documentaries on many European artists, including Picasso, Michelangelo, Manet, Van Gogh, and more.
The crew stopped by the Whitney in May to film the works of Frederic Remington, Thomas Moran, Albert Bierstadt, and George Catlin. These four luminaries played significant roles in the history of western American art, depicting key players, places, and historical events and providing unique perspectives on cultural exchange in the West, and the region's landscapes and wildlife.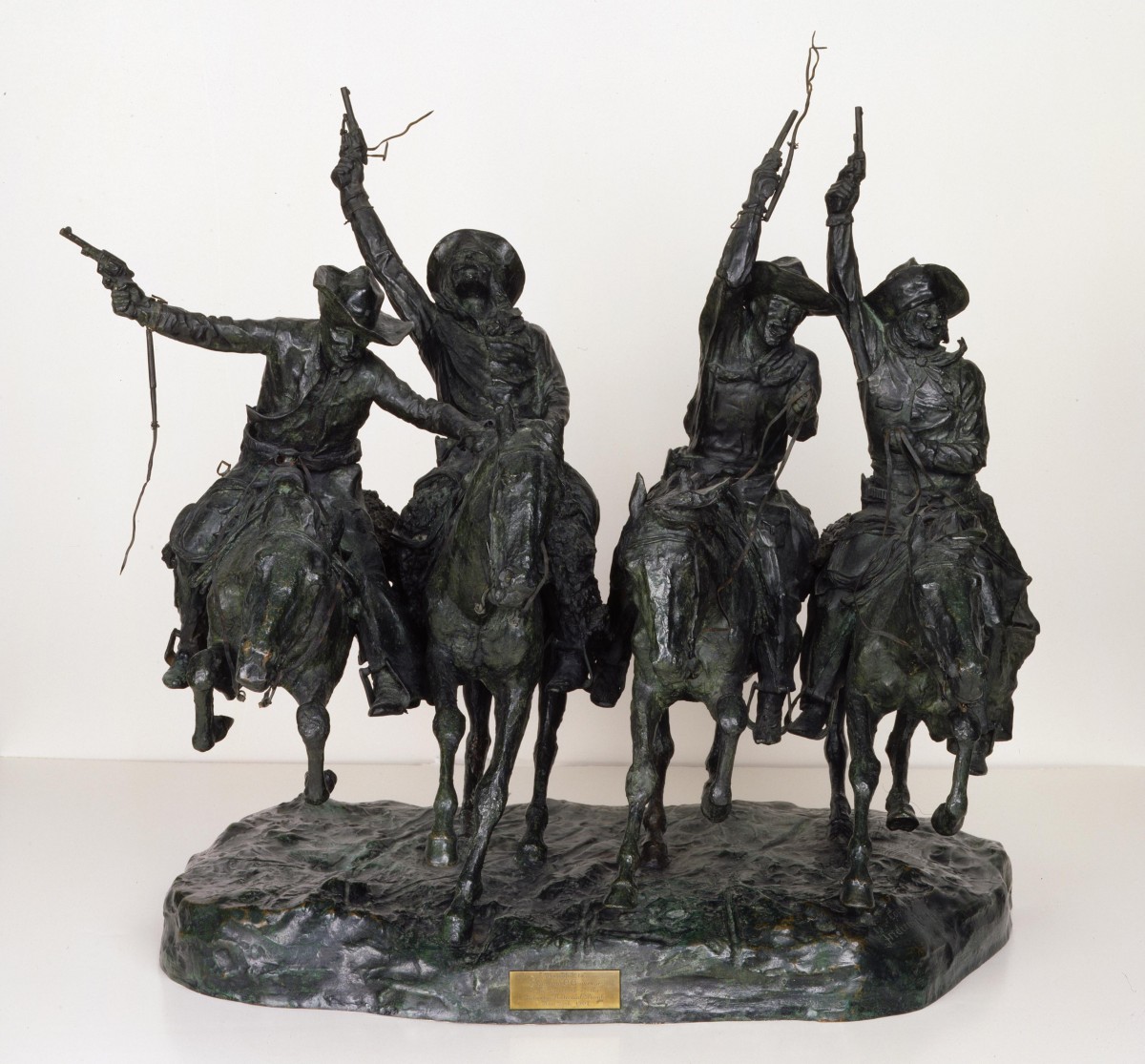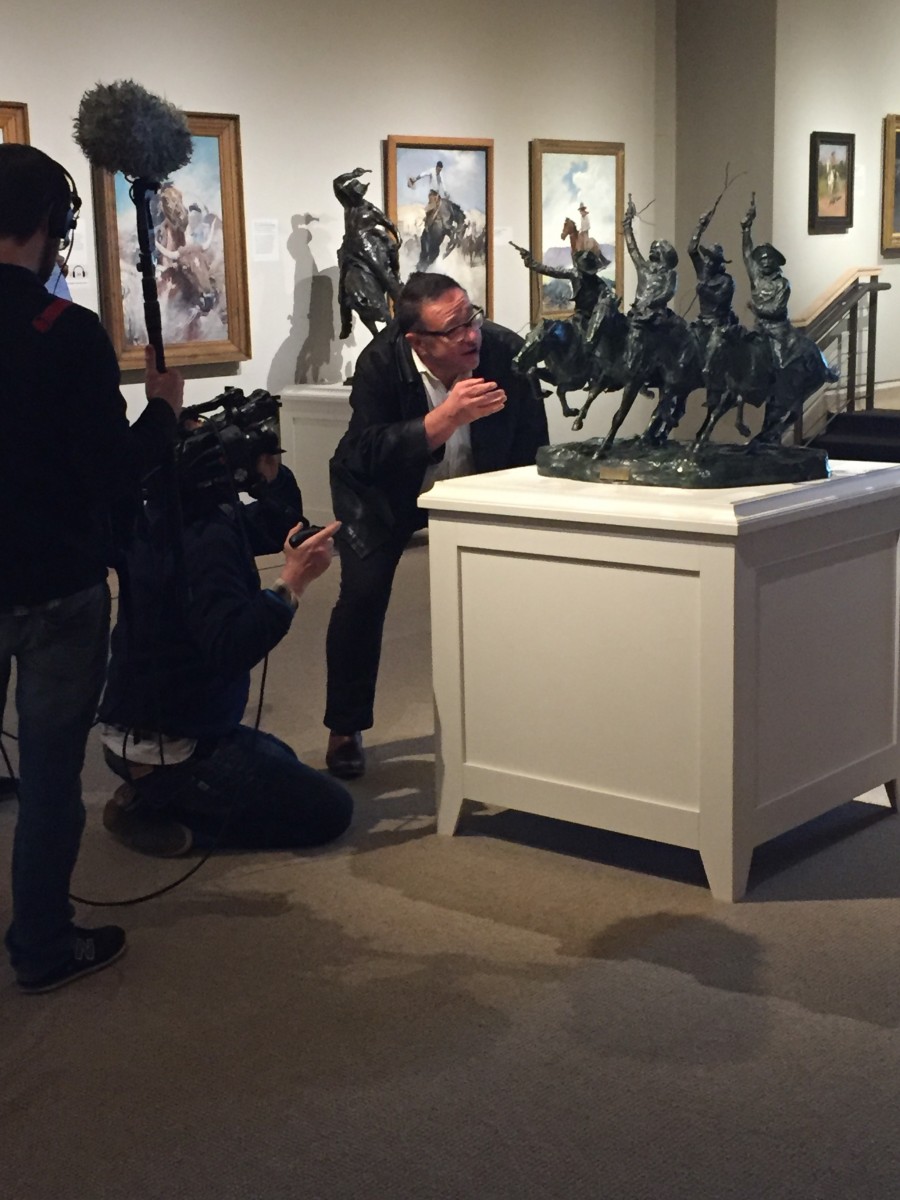 The film crew's major focus during their visit was Remington's iconic sculpture, Coming Through the Rye. Remington worked obsessively on the model for this complex bronze sculpture as he tried to overcome the compositional challenges of raising as many of the horses' hooves off the ground as possible. To aid his knowledge, Remington studied the movement of horses using the photographs of Eadweard Muybridge. The resulting sculpture exudes energy, motion, and excitement. Check out the photos for a behind the scenes glimpse of ZCZ Films discussing this gravity-defying sculpture.
Check out ZCZ Films and Januszczak's websites for more information. Keep an eye out for our Remington works and more on the BBC network!
Visit the Center's website for more information on Frederic Remington.