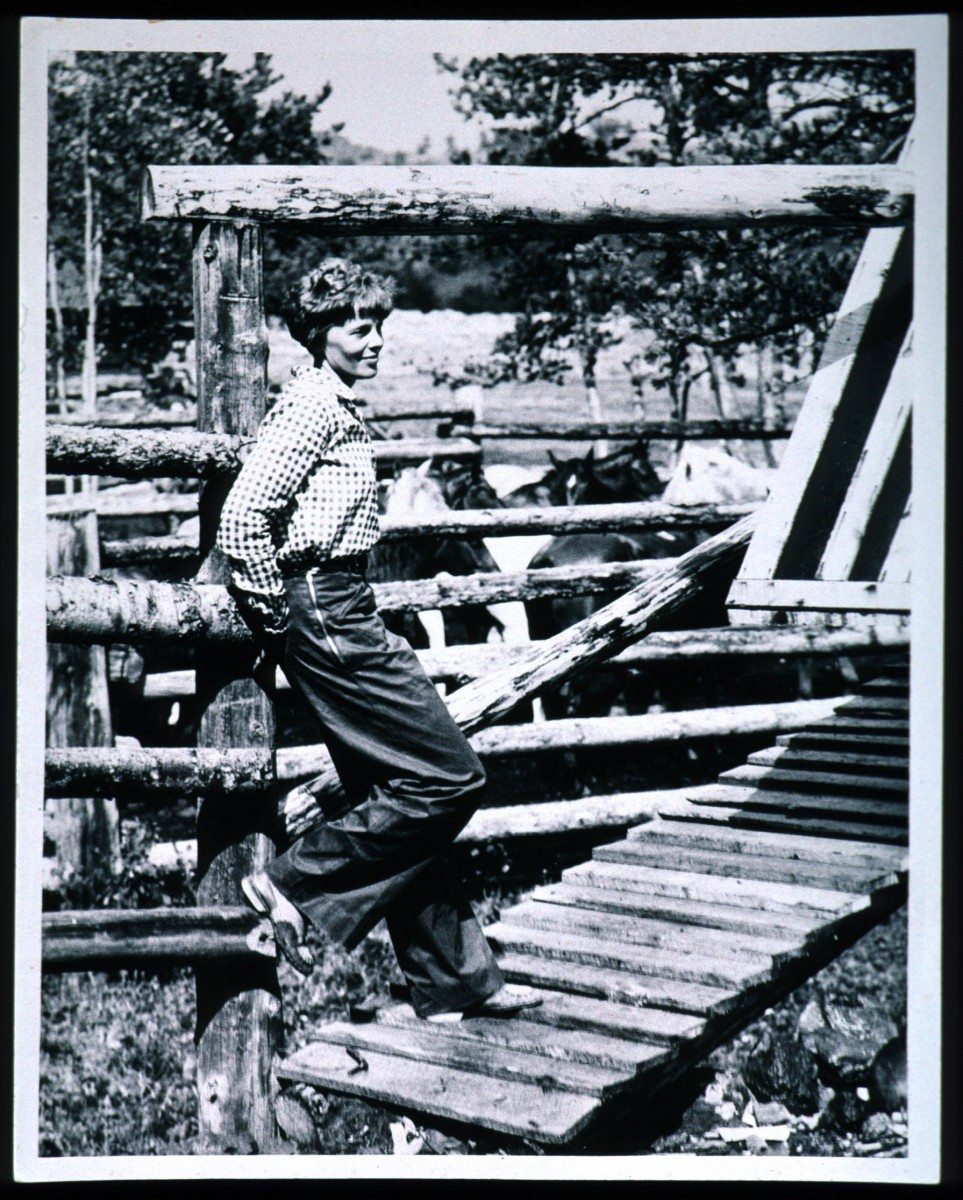 The famous aviator first visited Wyoming in 1934. She traveled to Meeteetse for summer break where she stayed on local guide Carl Dunrud's dude ranch. Earhart fell in love with the region right away. She wanted to make it her summer home. After the summer, she asked Dunrud to build her a log cabin.
Sometime between 1934 and 1937, Earhart either brought one of her aviator coats to Wyoming or sent it out to Dunrud. She wanted it kept at her cabin since it was a nice, heavy warm coat, which would do well in the windy Wyoming winter weather.>
Earhart disappeared over the Pacific in 1937. Dunrud never finished the log cabin but if you go to Meeteetse you can see the foundation of the cabin.
Although Dunrud claims the coat is the one Amelia Earhart wore on her first transatlantic flight, there is no proof of this. There are promotion photos of Earhart wearing this coat, but in all of the images of her arriving in Europe, she's wearing a very heavy flight suit. The coat could be underneath the suit but the museum is still trying to prove this.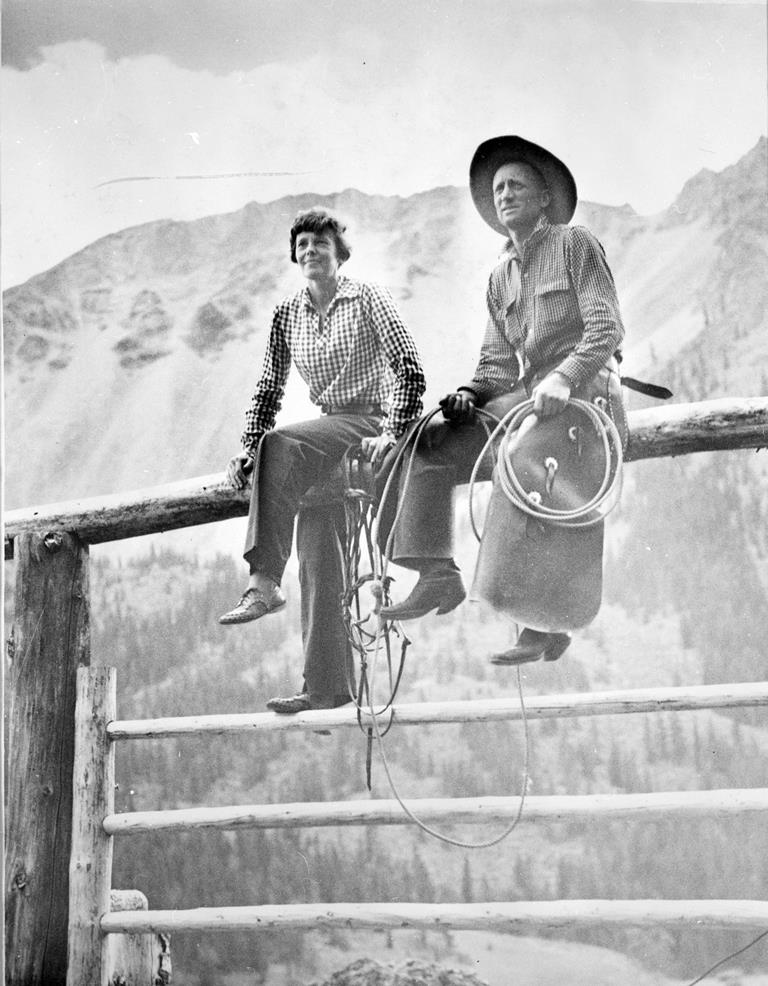 Earhart's attraction to Wyoming represents the interest of the American West, the legacy of Buffalo Bill and the Wild West.
Museum Minute was a series co-produced with Wyoming Public Media (WPM).