Current Exhibition
Now Open in the Anne and Charles Duncan Special Exhibition Gallery
Whoop it Up! Celebrating 100 Years of the Cody Stampede tells the story of the Cody Stampede, a highly successful, multi-day rodeo event held every year since 1919, except during World War II. The special exhibition features vintage photographs, artwork, artifacts, film footage–and not a few surprises. It interprets the Stampede in the context of its precursor, Buffalo Bill's Wild West, with its heroic portrait of the American cowboy taming wild broncs. It connects as well to the diverse cast of lady riders, cowgirls, trick riders and ropers, and bold equestrianism that made the Wild West a template for western rodeos throughout America.
To tell this full, colorful story, the Center of the West is partnering with the Cody Stampede Board and the local community. The exhibition features rodeo legends Nick Knight, Mel Stonehouse, and "Cody Bill" Smith, among the many star performers who have passed through Cody on their way up the ladder of fame.
Whoop It Up! opened Friday, June 7, 2019, in the Center's Anne and Charles Duncan Special Exhibition Gallery, and will remain on exhibit at least through fall 2020.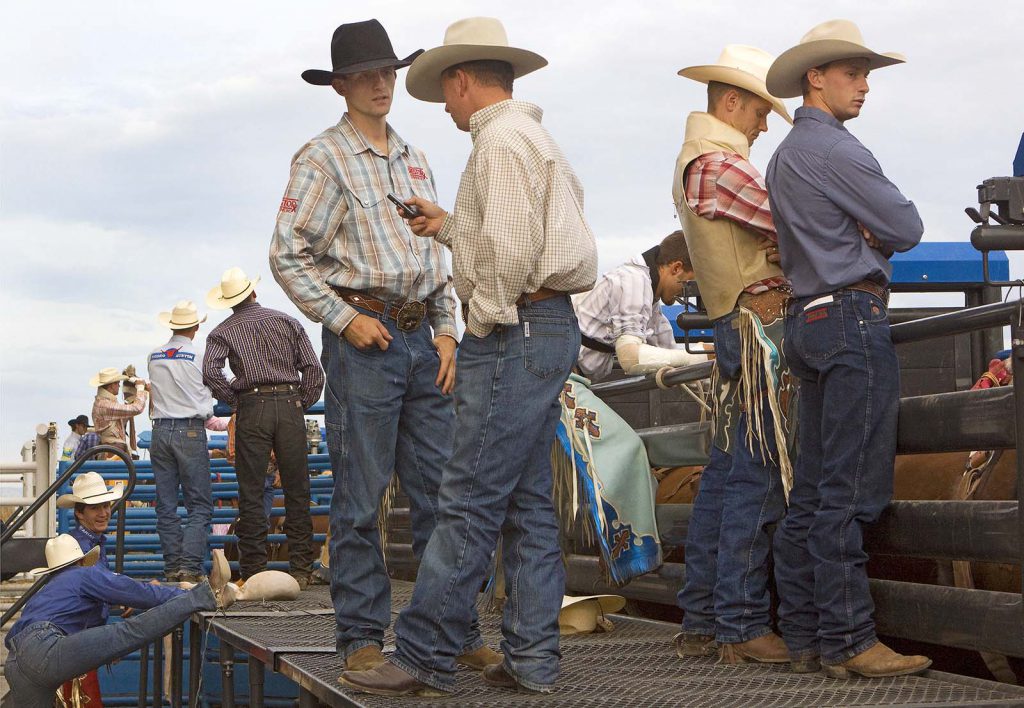 Sponsors and Business Partners
We would like to thank the following sponsors and business partners whose contributions make the Whoop It Up exhibition possible.
Hall of Fame
The Scarlett Family Foundation in Loving Memory of C.E. "Bud" and Lucille Webster
All Around Champion
Paul & Judy Cali
Ed & Nancy Webster
Ring of Honor
W. Lawrence & Susan K. Patrick
Rodeo Fan