Custer's Last Stand was reenacted thousands of times in the Buffalo Bill's Wild West Show. A poster shows the classic image of Lakota, Cheyenne and Arapaho warriors on horseback surrounding Custer's men. But Jeremy Johnston, the curator of the Buffalo Bill Museum, said it probably didn't happen like that.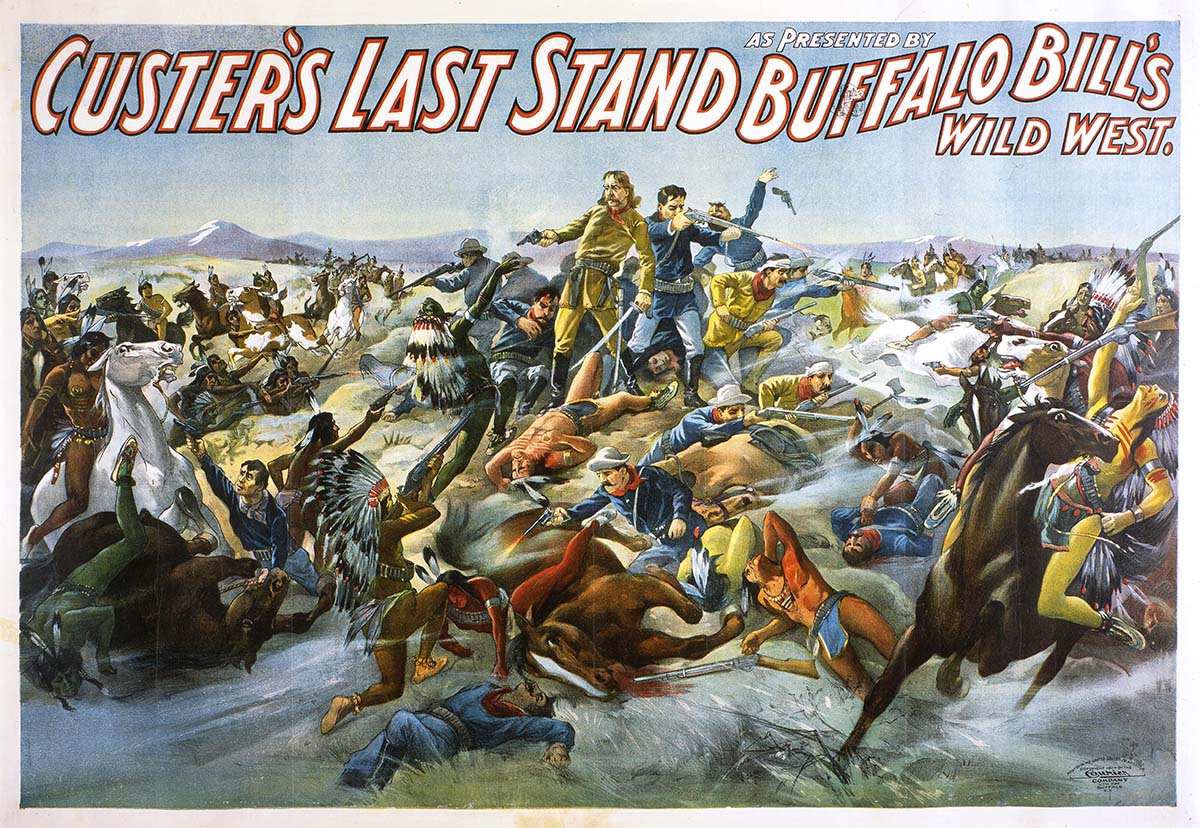 "A lot of the Lakota and Cheyenne noted that they crept up on Custer's men and were arching arrows to the top of them. They were hiding in the draws and bushes," said Johnston.
He said the notion of Native Americans circling around the men on horseback was exciting but not necessarily truthful.
"I think they were smarter than that. They didn't want to present themselves as easy targets so it probably wasn't as romantic and dramatic as we see depicted here."
This particular poster was published around 1904. The reenactments in the Buffalo Bill Wild West Show really set the template of Custer's Last Stand, which later would be recreated over and over again in Hollywood TV and movie productions.
Museum Minute is a series co-produced with Wyoming Public Media (WPM). A new minute can be heard every Thursday morning at 6:49 a.m. on WPM.