In 1876, at the height of the Black Hills Gold Rush, a stagecoach route began between Cheyenne, Wyoming and Deadwood, South Dakota.
The Buffalo Bill Museum has an Abbot Downing & Company stagecoach that supposedly rode back and forth on this route. And Curator Jeremy Johnston said the stagecoach was definitely used during Buffalo Bill's Wild West Shows portraying dramatic reenactments of Native Americans attacking the stagecoach.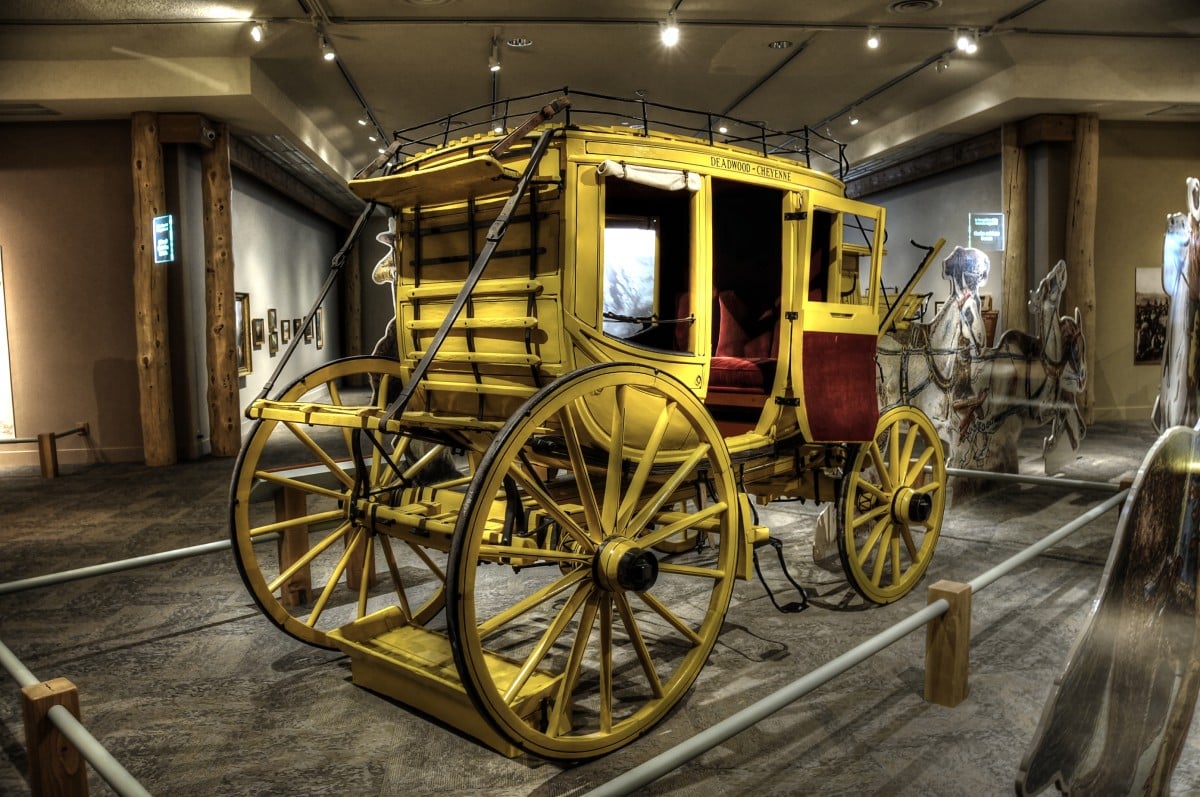 According to promotional material from Buffalo Bill's Wild West Shows, the coach was attacked by Native Americans and abandoned alongside the trail. Buffalo Bill later purchased the coach for his reenactments.
But Johnston said Native Americans attacking stage coaches was actually a pretty rare occurrence.
"Most of the stage coach companies were smart enough that they didn't want to run their equipment or employees through what they considered hostile environments," he said.
Johnston said these attacks become an iconic image of the American West because it was created on a nightly basis in Buffalo Bill's Wild West Show.
Museum Minute is a series co-produced with Wyoming Public Media (WPM). A new minute can be heard every Thursday morning at 6:49 a.m. on WPM.