Originally published in Points West magazine
Winter 2019–20
Women in Wyoming: Exactly Where They Need to Be
By Tessa Baker
Growing up in Wyoming, Lindsay Linton Buk often saw the rural state as a limiting place of isolation, where she couldn't fully express herself.
"I honestly never imagined I would have a future for myself in Wyoming," said Linton Buk, an artist and photographer.
But after living and working in New York City, the fifth-generation Wyomingite found herself back in her home state in transition, and she began questioning those ideas. Linton Buk wanted to connect with other women and find out how they were making it in the Equality State.
That quest has taken her across Wyoming, from kitchen tables to a sheep camp at the base of the Wind River Mountains to the back of a Blackhawk helicopter, soaring above the state's vast open spaces. She has met women who are pioneers—Wyoming's first female supreme court justice and first Native American state senator—and young Latina girls with big dreams.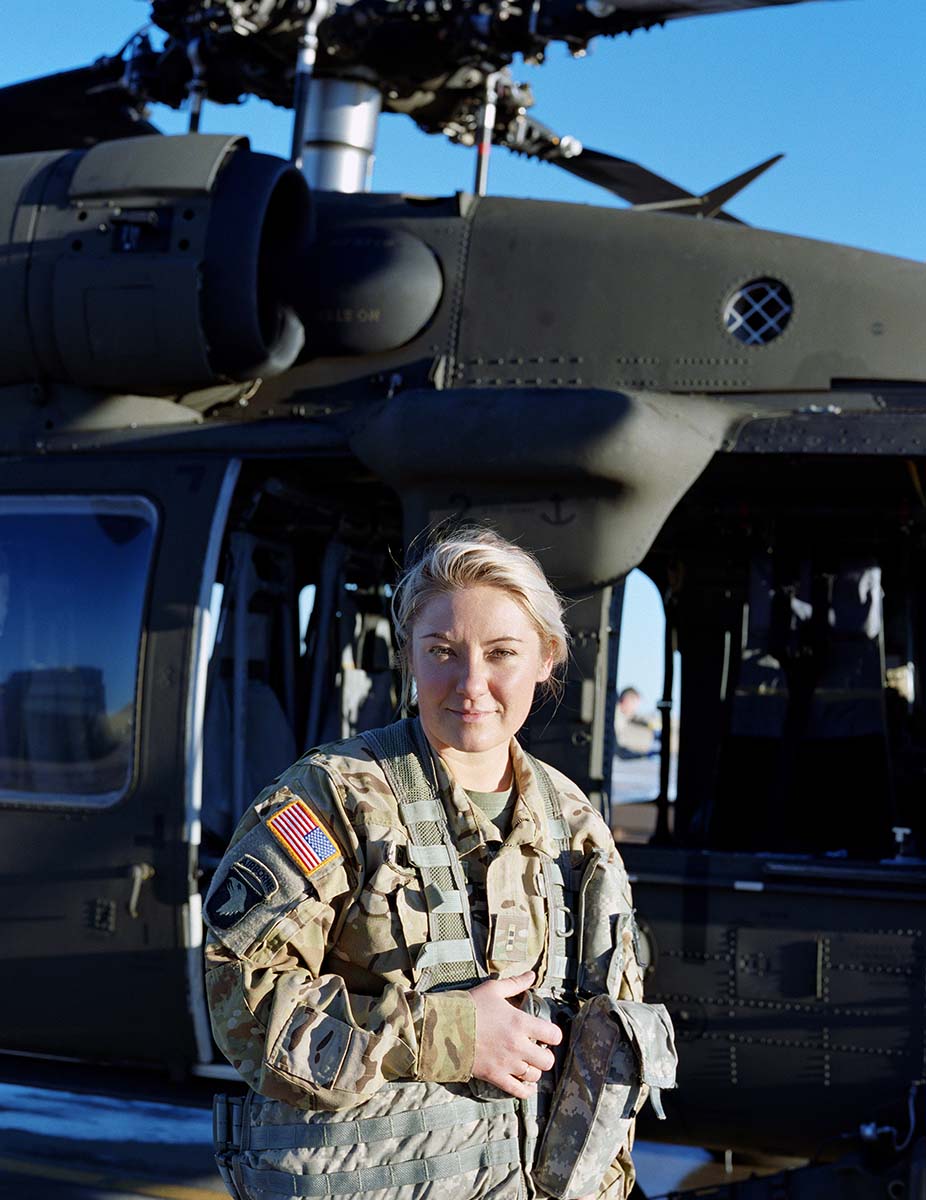 In the process of creating a series of podcasts and portraits presented online as Women in Wyoming, Linton Buk found her own views of the state have changed.
"It's been this really transformational journey for me, being so creatively stretched and challenged and fulfilled by creating this work," Linton Buk said.
"It's definitely been a journey of coming home and just appreciating Wyoming on a much deeper level," she said.
Three years after its launch, Women in Wyoming debuted as a multimedia exhibition at the Buffalo Bill Center of the West. The exhibition opened October 25, 2019, and remained on display through August 2, 2020.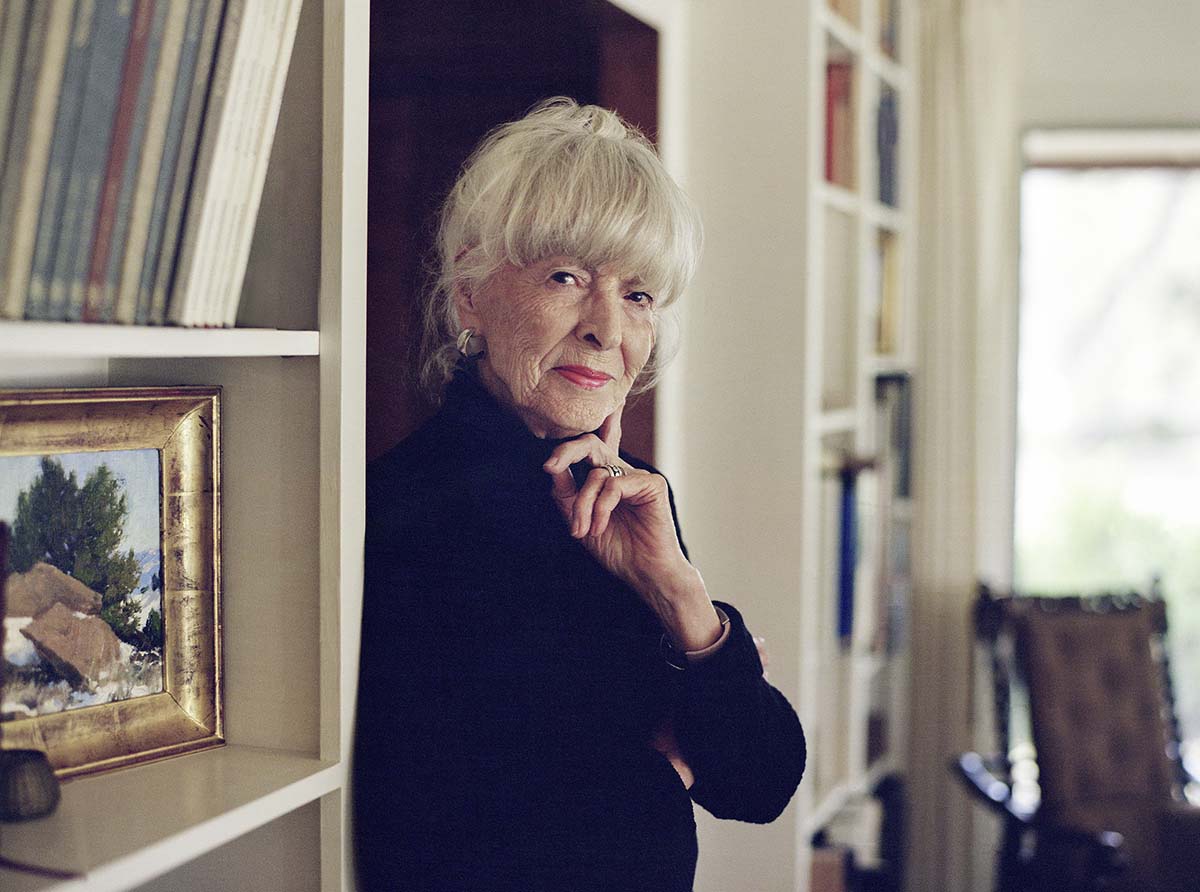 Debuting Women in Wyoming at the Center was a dream for Linton Buk, who grew up in nearby Powell.
"I feel like that's the pinnacle," she said, calling it an incredible honor.
Featuring large-scale portraits and an audio soundscape, the Women in Wyoming exhibition is a celebration of the state's incredible women.
"It's this project about women and the power of women," Linton Buk said. Fittingly, a team of women have helped make the project a reality—Whitney Western Art Museum Curator Karen McWhorter and Plains Indian Museum Curator Rebecca West, who serve as co-curators for the exhibition.
"So it's really this full-circle experience to bring the work to this physical state with all these amazing women behind me, working on my team," Linton Buk said. "That's really special as well."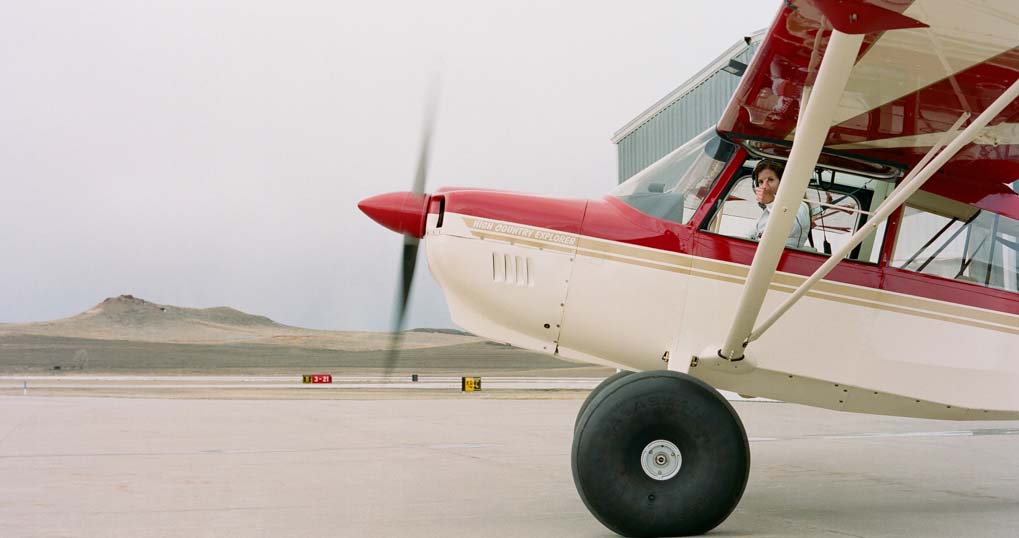 McWhorter said Linton Buk's photographs "illuminate impressive and inspiring Wyoming women who've made a difference in their communities and well beyond."
The portraits, she said, offer intimate glimpses into their lives and personalities.
"These Wyoming women are photographed in places that they love, with people and pets that are important to them, wielding the tools of their trades, and entirely at ease," McWhorter said. "Each shot feels personal and authentic; each woman featured exudes grace and strength."
Linton Buk forged relationships with her subjects—it was never just showing up and snapping a photo.
"It's really personal, which I love—that's how I want it to be," she said.
"It's really special to be part of their lives," she said.
From the start, Linton Buk knew she wanted the exhibit to feature audio components, to bring the images to life.
When Linton Buk interviewed Sweetwater County ranching matriarch Mickey Thoman, 89, she spent the weekend with her at sheep camp, herding 2,000 sheep.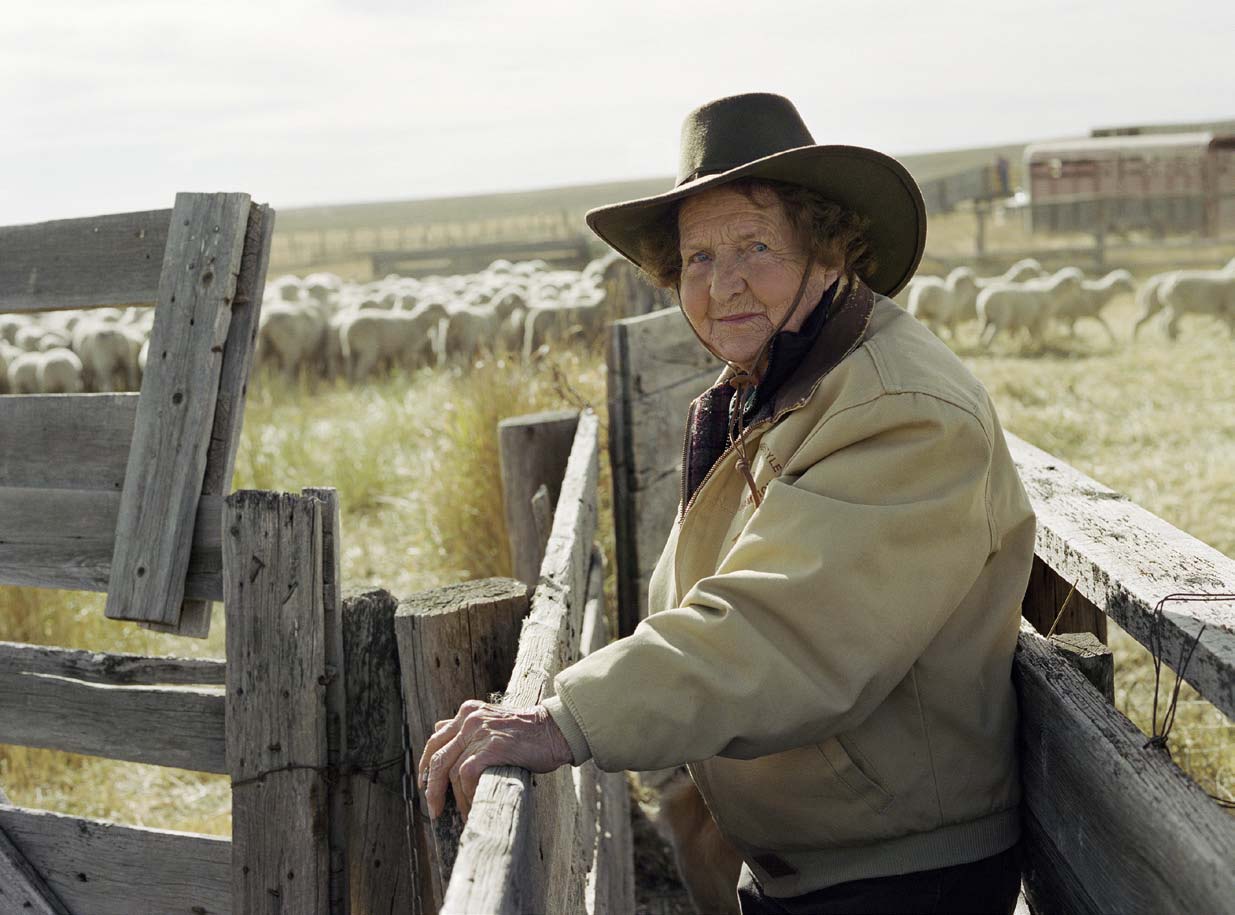 "So you'll hear what I heard, which is thousands of sheep baaing and the bells clanking and the whistles of sheepherders," she said.
Paired with portraits, the audio elements "transport you to the journey that I've been on the last three years with some of these Wyoming sounds, and weaving in the wisdom and the learned experiences of all the subjects' voices," Linton Buk said.
The large-scale portraits also make a bold statement.
"When thinking about the scale, it was intentionally always wanting to go big and sort of capture that spaciousness that surrounds us in our state," Linton Buk said.
For the series, she has shot all medium-format film, and has developed 600 rolls of film over the past three years.
"Film, for me, sort of speaks to the physicality of Wyoming," Linton Buk said. "It has that rawness and that beauty."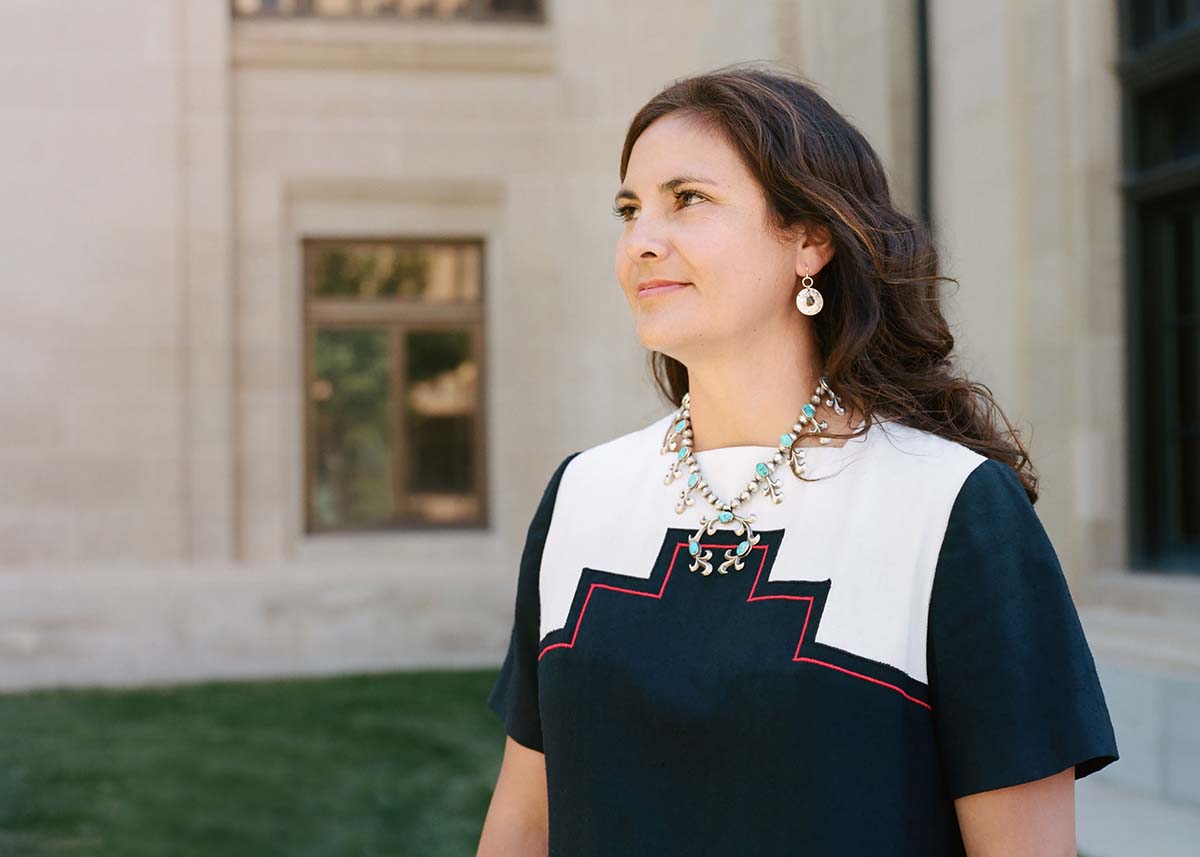 Linton Buk's education in photography started at Northwest College, in her hometown of Powell.
"I had the most amazing experience and loved going to school there," she said. "I think that moment for me was the first time I really appreciated where we grew up and just that community."
Linton Buk hopes the exhibition brings pathways of success to light for women in Wyoming.
Marilyn Kite—the state's first female Supreme Court justice—knows "the value of telling her story so more little girls can imagine themselves in these positions of great leadership," Linton Buk said.
Women in Wyoming doesn't just focus on the end result, but the process of how each subject got there.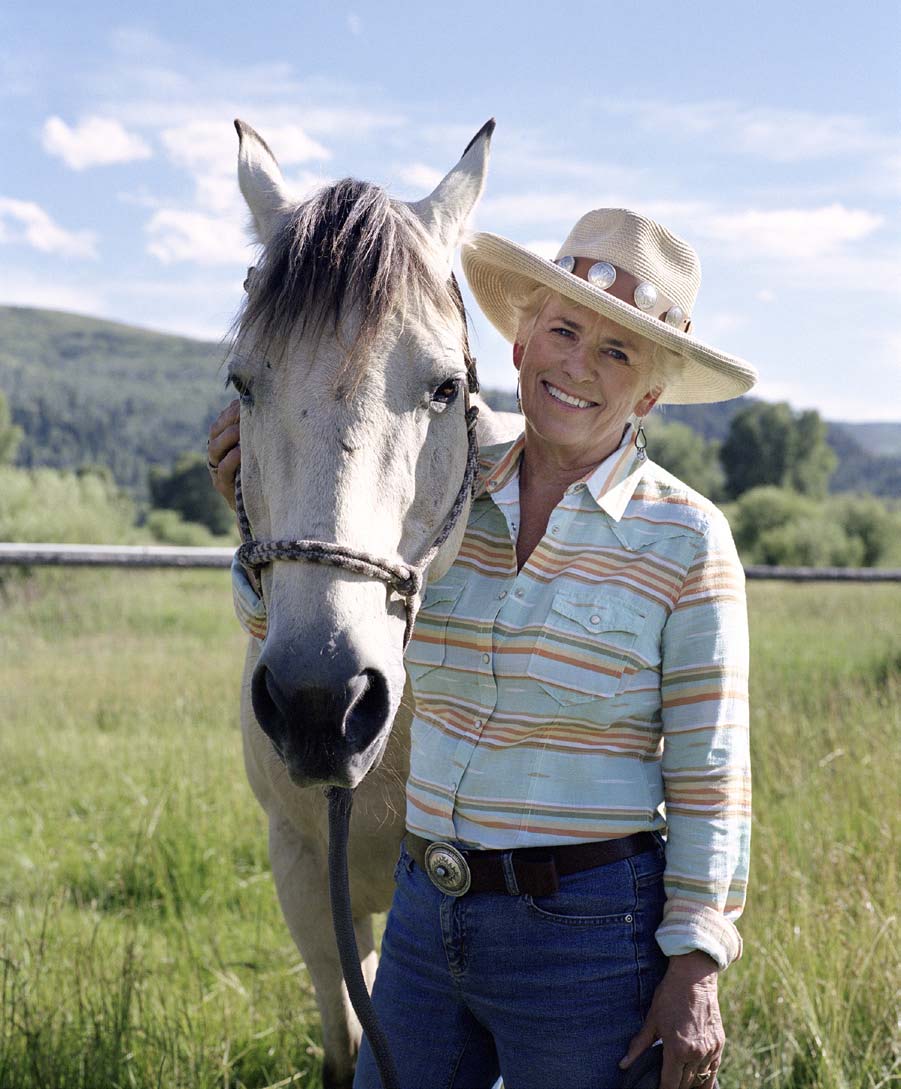 "It's really powerful to see your peers out in the world doing amazing things," she said. "It was really important to me to create more visibility for young girls growing up here. But I think for anyone, to know who your neighbors are, …to build those bridges and connections, I think is really powerful."
The exhibition's 2019 debut coincides with the 150th anniversary of women's suffrage in Wyoming. In 2020, America will mark 100 years since recognizing women's right to vote.
"The work, I think, goes beyond these anniversaries," Linton Buk said. "But I do think it's a nice point to reflect on where we came from and where we are now…and where can we envision ourselves in the future."
For Linton Buk, she doesn't know exactly what her future holds, but she knows it can be in Wyoming.
"I just feel like I am exactly where I need to be," she said. "And that's a really awesome feeling."
---
Women in Wyoming at the Buffalo Bill Center of the West is supported in part by a grant from the Wyoming Cultural Trust Fund, a program of the Department of State Parks and Cultural Resources. Additional support is provided by First Bank, the Hughes Charitable Trust, and Linda Murchison and Reid Murchison.
---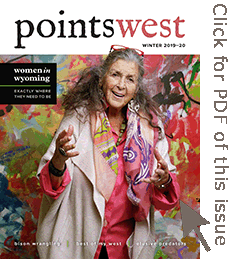 About the author
Tessa Baker is the features editor for the Powell Tribune. She grew up in Powell and returned there in 2008 after stints in Idaho and England. She and her husband, CJ, have a one-year-old son.
Post 276