This year has thrown everyone a curve ball. Learn how the Draper Natural History Museum rose to the unexpected challenge of 2020 as we look at our year in review.
A Moose in the Fall
Draper Curator, Nathan Doerr along with Patrick Needham and Terry Chase (Chase Studio, Inc) complete renovations in Mountain Meadow exhibits.
Chase Studio, Inc (Cedar Creek, MO) returned to enhance the Moose and Beaver Dam exhibits in the Draper's Mountain Meadow biome. Willows and aspens were given new life as was the vegetation and beaver dam, showered with autumn leaf fall. A dramatic enhancement feeds new vitality into this example of a thriving ecosystem. Come see for yourself in the Alpine-to-Plains/Basin-Trail at the Draper Natural History Museum.
Emergence of RHDV2 in the United States
Spring is an important time for golden eagles and most wildlife. Golden eagles defend territories, prepare nests for young, and lay a clutch of eggs. Eagles in the Bighorn Basin rely primarily on lagomorphs, rabbits and hares. In fact, lagomorphs make up 73% of their diet. Which is why our ears perked up when we heard that a lethal disease is resurfacing in rabbits in the United States. Rabbit hemorrhagic disease (RHDV2) is highly contagious and the virus that causes the disease is highly resistant to extreme temperatures. If RHDV2 causes a population crash in Bighorn Basin rabbits then we would expect golden eagle reproduction to plummet.
The Value of Public Lands

The Draper is situated in the heart of the Intermountain West. Surrounding the museum are awe inspiring natural wonders we've come to cherish as public lands. These lands support wildlife, natural resources, and our economy. We gain immense benefits beyond the physical ones provided by public lands but without the resources to maintain them, these landscapes risk deterioration. Corey Anco, Assistant Curator of the Draper, discusses benefits of public lands to your health and challenges associated with maintaining them in this contributed article in Points West Magazine.
Educational Ambassador Hayden Receives Acupuncture
The Draper Museum Raptor Experience presented a program to staff of the Wyoming Game and Fish Department testing our newly renovated "skills-based" program. Raptors presented a joint program with Big Horn Canyon National Recreation Area on mass killings of eagles in 1971. Educational Abassador Swainson's Hawk, Hayden, began receiving acupuncture to help with issues in his tail feathers. The issues are a result of the permanent damage he received after being hit by a vehicle and is the reason he can no longer survive in the wild.
March
First Friday with the Draper Natural History Museum
Before Covid changed the plan, the Center of the West revived a community tradition known as 'First Fridays'. On the first Friday of each month, the Center would host free events to the public. These events are a great way to mingle with fellow community members and museum lovers alike. In February, visitors enjoyed a paint by numbers experience with the Whitney Western Art Museum. The Center kicked off March's First Friday with live music, microbreweries on tap, and a special treat from the Draper Raptor Experience. Visitors dissected owl pellets with Raptor Program Manager, Melissa Hill and Firearms Records Specialist, Jesi Bennett and had a chance to get up close and personal with birds of prey. Volunteers and staff members, Nathan Doerr and Brandon Lewis led raptor programs in the John Bunker Sands Photo Gallery, featuring the Women of Wyoming exhibit.
Field Season Launch
The end of February and the start of March signals the beginning of field season for the golden eagle nesting ecology program. Our citizen scientists (Golden Eagle Posse) are assigned nesting territories and begin monitoring nests to determine which nesting sites are occupied by golden eagles. A highly skilled pilot also flies over the study area during this time to get a bird's eye view on other nests that are difficult to monitor from the ground. These observations and data are critical to calculate several metrics we use to determine the status of eagles in the Bighorn Basin.
March Wyoming Wildlife
Speaking of research, if you haven't seen the March issue of Wyoming Wildlife, try and pick one up. Dr. Charles Preston, Senior Curator Emeritus and Founding Curator of the Draper, contributed an in-depth article discussing the first 10 years of the golden eagle nesting ecology project! Learn about the origin of the project, the data we collect, and how we use these data to understand patterns in eagles and their prey.
Nate's Departure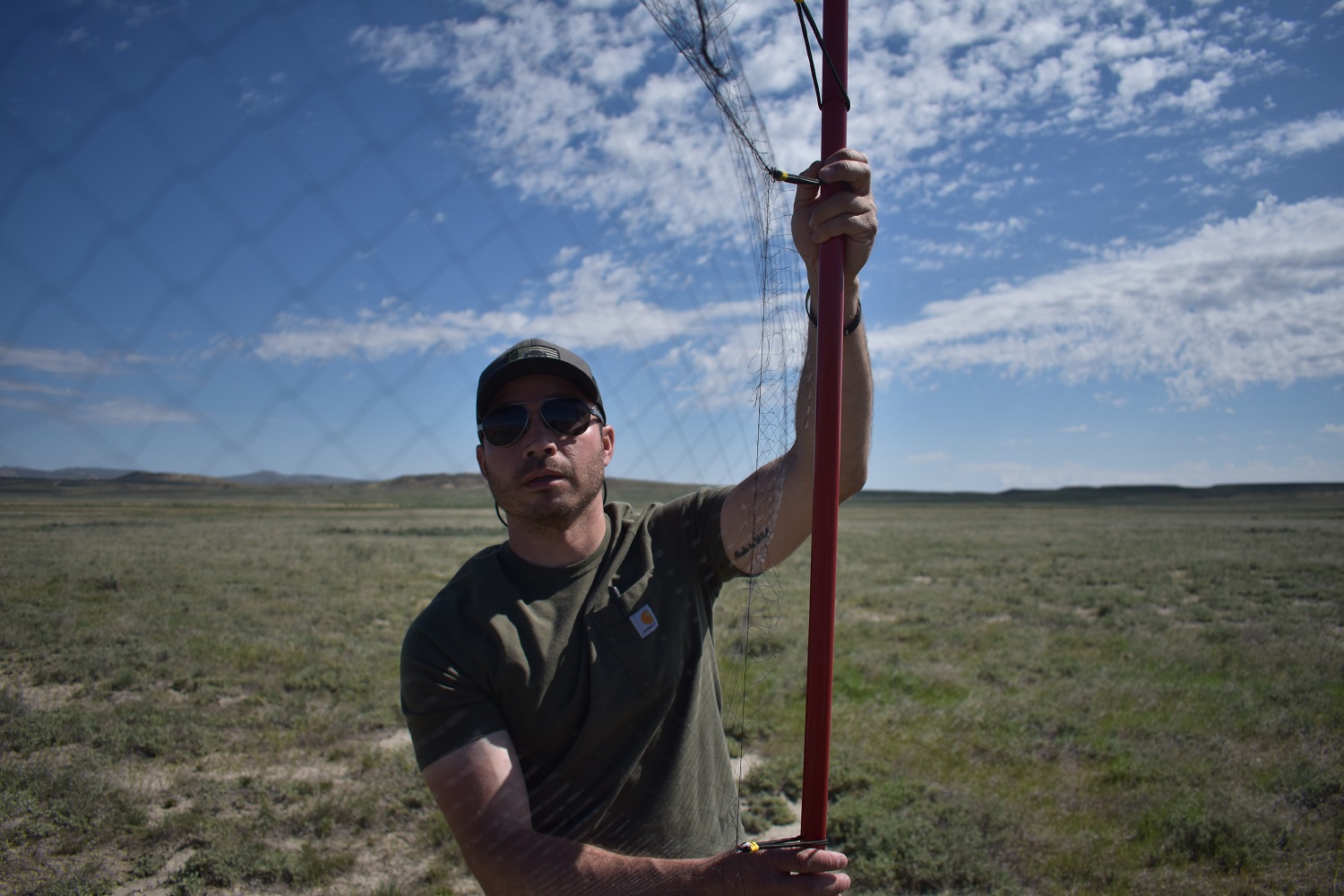 As we said farewell to March, we said a bittersweet farewell to Nathan Horton. Nathan wore many hats – figuratively and literally. No really, there are still one or two of his hats floating around the lab and in the field truck. Nathan was the Draper's Lab Manager, Field Assistant, and Volunteer Coordinator. Nathan's work ethic and initiative is missed but we'll hold his hats ransom until he returns.
Shutdown Shifts Raptor Programs Online
During the 6-week shutdown, the Raptor Experience Program reached more than 16,000 folks with virtual programs. Most notable was a program hosted by Wyoming Game and Fish Department featuring our Northern Saw-whet Owl, Remington.
Lunchtime Expedition Lecture: Early Years of Wildlife Conservation in Park County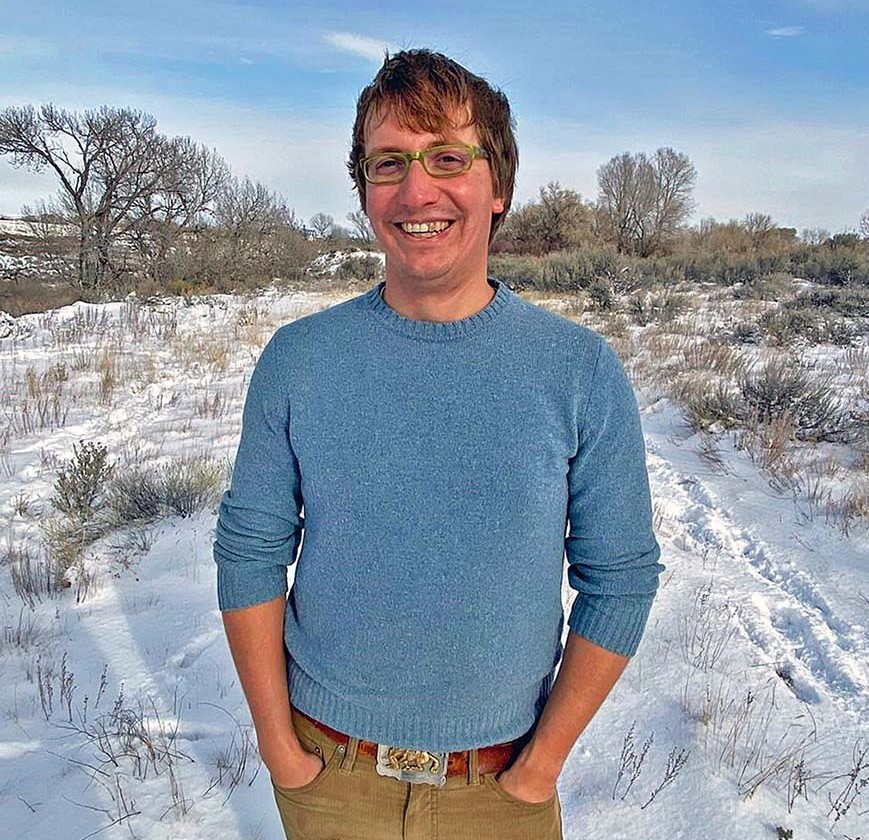 Every story has a beginning, an origin. And the conservation of Park County's wildlife and natural resources is no exception. It took concerted efforts from observant citizens and officials to understand the long-term impacts of unregulated hunting and lay the groundwork for wildlife conservation in Park County. Take a trip back in time with Park County Archive's Curator, Brian Beauvais and learn about Sportsmen, Market-Hunters, & Game-Hogs: The Early Years of Wildlife Conservation in Park County, Wyoming.
April
Easter Eggs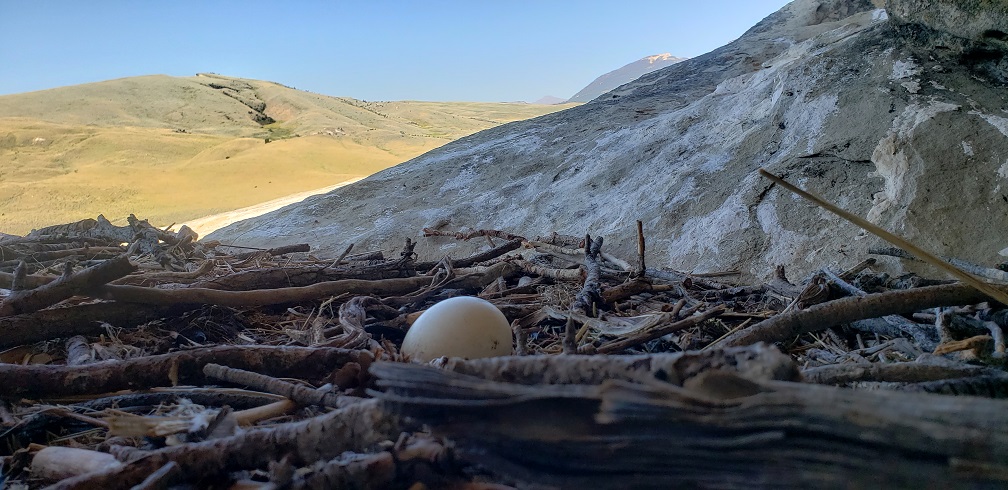 Easter in the Bighorn Basin tends to parallel egg laying for many birds including golden eagles. Pictured here is an unhatched egg from one of the nests in our study area. We avoid entering nests while adult eagles are incubating eggs. Prolonged drops in temperature could mean the difference between an egg hatching or not. This photo was taken in the summer. The pair of eagles in this nest laid two eggs. One hatched and successfully fledged the nest at the time this photo was taken.
Specimen Salvage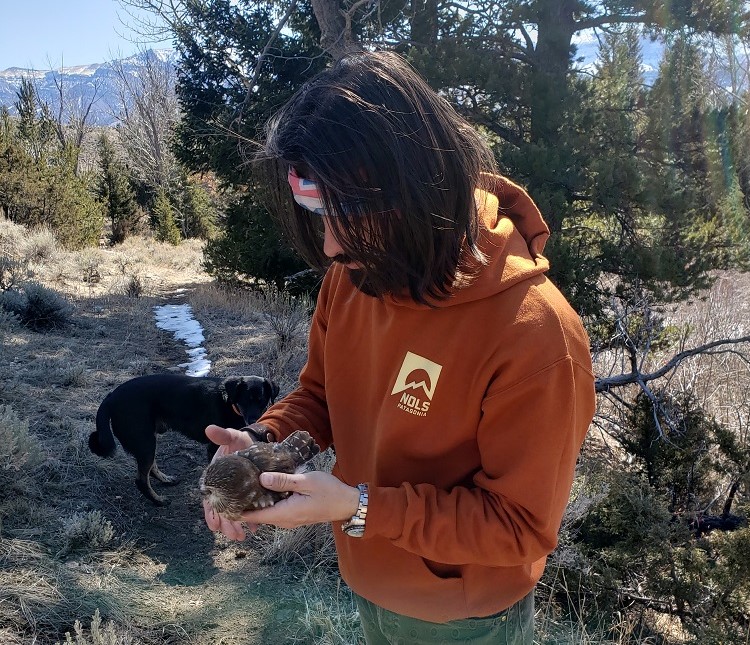 You never know what you'll find when out and about in nature. On a morning excursion down the South Fork, Corey came across a northern saw-whet owl dead on the trail. Remarkably it looked to be in excellent condition without any obvious trauma. And so, the new travel companion hitched a ride back to the museum where it adds value as a natural history specimen. Please note: possession of native wildlife is prohibited without federal and state permits. Please do not pick up or transport wildlife.
New Mini-Series: Adventures with Teasdale
Raptor Experience staff began filming a video series called Adventures with Teasdale in which our Great Horned Owl gets personal tours of the Center's museums and more.
May
Welcome Aboard, Greta and Shannon!
The result of generous funding, the Draper was able to support the addition of two seasonal staff members during the summer. Greta Beck is a senior at North Dakota State University, Greta is double majoring in Anthropology and Museum Studies. She was brought on to help digitize and archive a large herbarium (plant) collection. While she might not have known it when she started, her job with the Draper encompassed a whole lot more than cataloguing specimen data.
Shannon Bowles returned for a second summer with the Raptor Experience. Having been an intern for the program the previous summer, Shannon was able to quickly recall her skills in not only raptor handling but in program presentation to help the Raptor Experience staff and volunteers present four programs daily to guests. Without Shannon's help, the Raptor Experience staff would not have been able to increase the number of programs presented which significantly decreased the audience size and allowed for better social distancing.
Eagle Season is in Full Flight
When summer hits it's like a fledgling jumping off the cliff for the first time. Stretch out those wings, 'cuz here we go! Many of you know Susan Ahalt of Ironside Bird Rescue for rehabilitating and releasing injured birds and sometimes other wildlife. This past June, the Draper teamed up with Ironside Bird Rescue to release a successfully rehabilitated golden eagle back to the wild. This adult female was released into Oregon Basin near a vacant territory. With a little luck she'll find a mate and call this area home.
Lunchtime Expedition Lecture: Chasing Lions and How This Can Help Their Conservation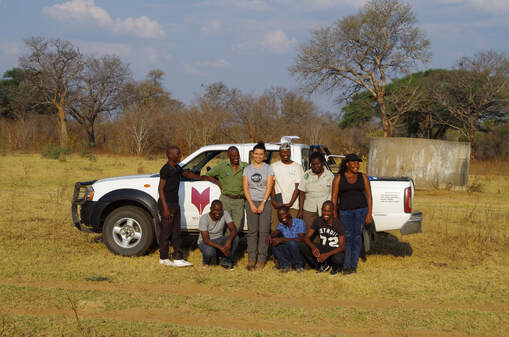 Coexisting with carnivores is an ongoing challenge that developed and developing countries alike face. Jaguars in South America, leopards and lions in Africa, and wolves and bears in North America draw many parallel themes impacting conservation efforts across their range. In her presentation entitled Chasing Lions and How This Can Help Their Conservation, Dr. Lisanne Petracca discusses a conflict mitigation technique to reduce the number of livestock lost to lions and retaliatory killing of lions near Hwange National Park in Zimbabwe.
June
An Intimate Look Inside an Eagle's Nest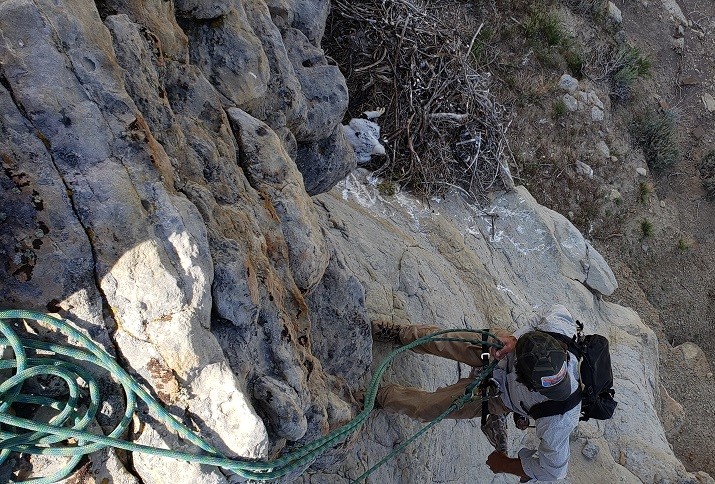 Long-time friend of the Draper and skilled climber, Nick Ciaravella, joined the team this summer to help us with data collection. Nick possesses a unique skill set and talent in photography and rappelling into cliff nests. This enables us to install remote cameras that provide us with valuable data on nestling development. Cameras also serve a second equally important function. When positioned correctly, cameras capture images of prey delivered to the nest, which we compare with prey remains found in and around nests. We use these images and remains to assess what golden eagles in our study area are eating.
Socially Distanced Raptor Programs
The Braun Garden Amphitheater allowed our summer raptor programs to continue outdoors while maintaining social distance. The health and safety of our visitors, volunteers, and staff have remained a constant for the Center of the West throughout the year. The Raptor Experience presented 108 programs to more than 4,300 guests.
Lunchtime Expedition Lecture: The Amphibians of Yellowstone National Park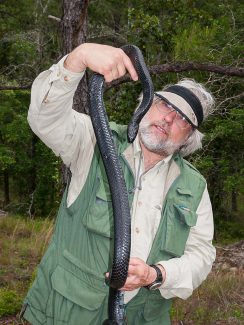 Amphibians are indicator species that help researchers detect changes to sensitive ecosystems such as wetlands and water bodies. Yellowstone National Park is home to five confirmed species of amphibians: the western tiger salamander, western toad, plains spadefoot, boreal chorus frog, and the Columbia spotted frog. Venture into this amphibious world with Dr. Charles Peterson, Professor of Zoology in the Department of Biological Science at Idaho State University and the Affiliate Curator of Herpetology for the Idaho Museum of Natural History, in his presentation entitled The Amphibians of Yellowstone National Park.
Lunchtime Expedition Lecture: Counting Lions From Space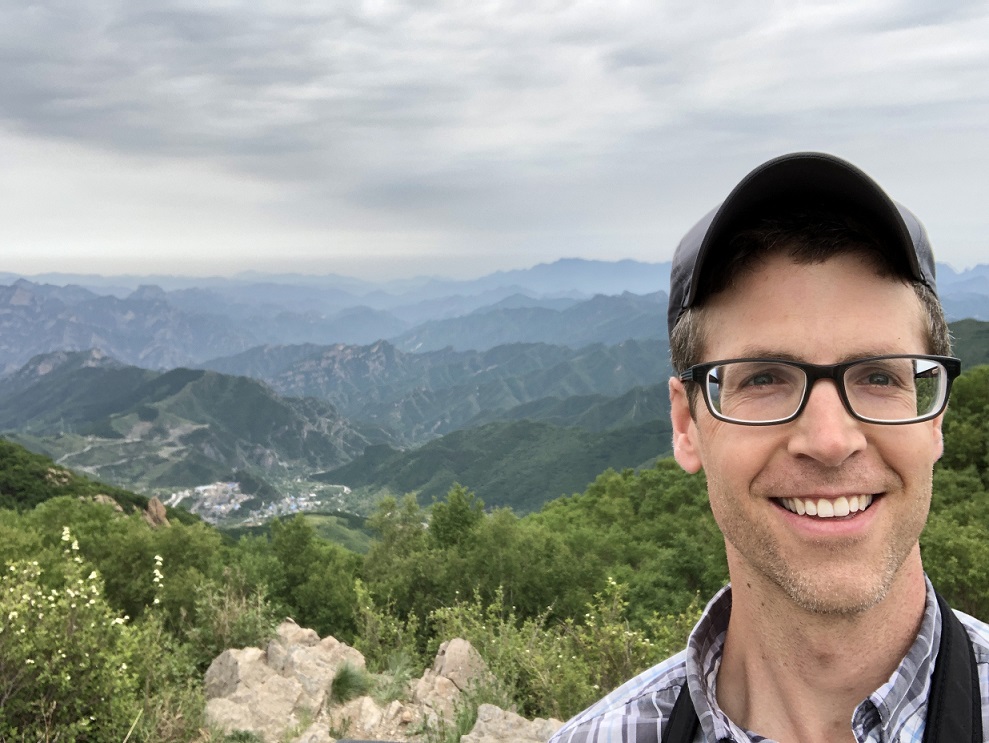 Large carnivores like the wolf, bear, lion, and tiger are some of the most iconic species on planet Earth and play important roles in their respective ecosystems. Yet, their predatory nature leads to conflicts with humans and domesticated animals. Combined with habitat loss, human-wildlife conflict is a key reason driving the decline of large carnivores around the globe. While many large carnivore populations are declining rapidly, their extinction is not preordained. Saving species from extinction starts with good data. Dr. Andrew Jacobson, Assistant Professor of GIS and Conservation in the Department of Environment and Sustainability at Catawba College presents It is Safer to Count Lions from Space: How I use GIS and Remote Sensing to Conserve Carnivores.
July
BioBlitz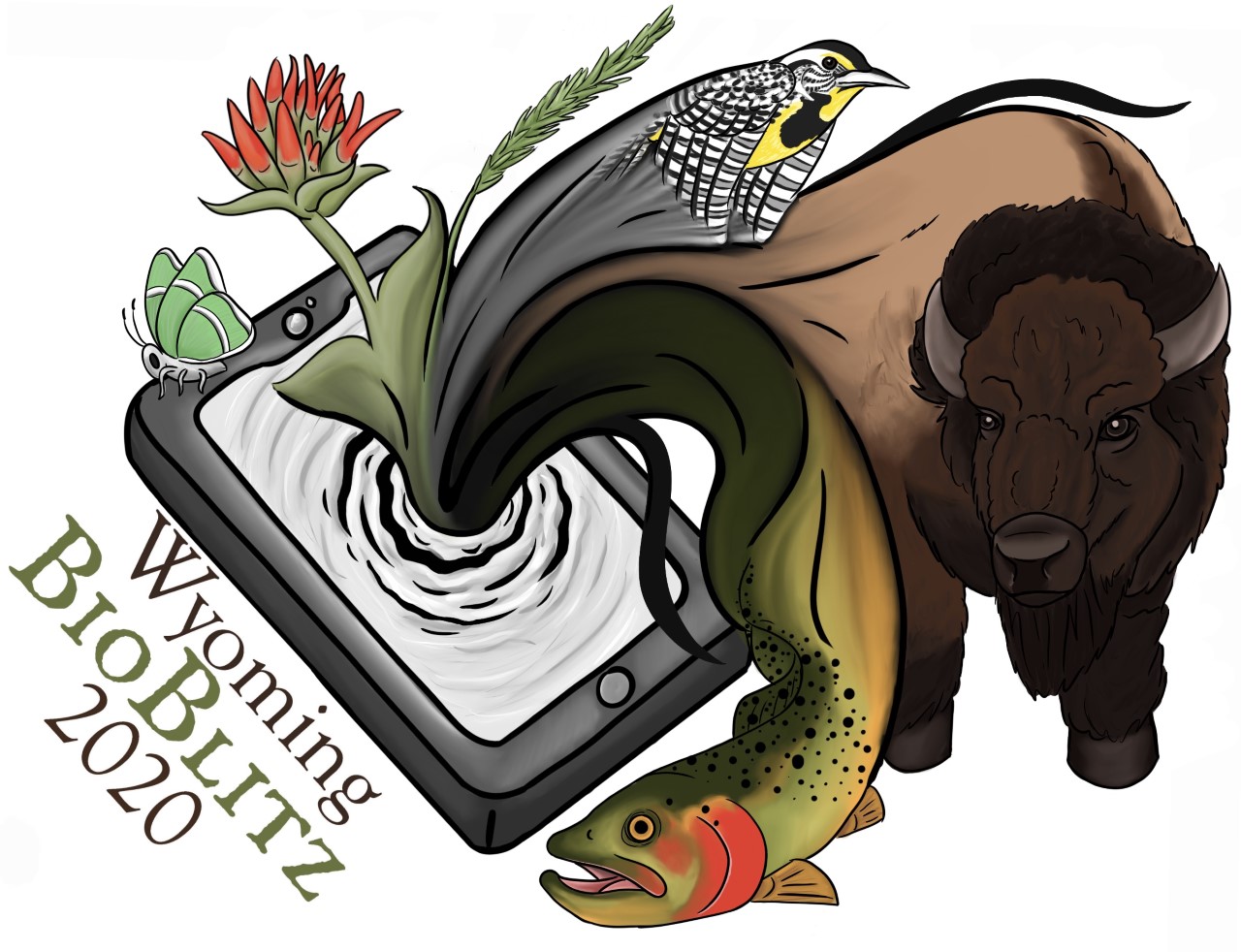 With summer in full swing and everyone taking advantage of nature, the Draper partnered with the Wyoming BioBlitz 2020 and promoted local participation. More than 5,000 observations were made across the state over the course of just three days, with more than 1,300 species being identified. The northwest region (Park, Hot Springs, Washakie, and Big Horn counties) had more than 600 observations that identified nearly 300 species. Citizen science programs, such as the BioBlitz, contribute scientific data that are used by scientists and conservationists and help to increase the public's understanding of science.
Bears and Bridges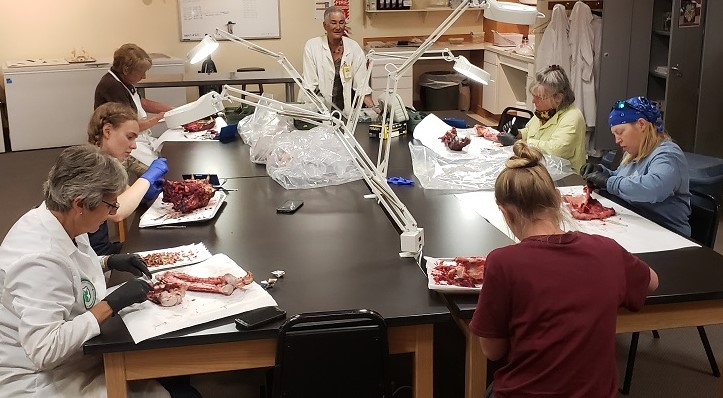 As you may already know, the natural history collection at the Draper is a salvage-based collection. That is, we do not actively collect wildlife to add to our collections. Specimens are salvaged or transferred as a means to minimize our impact on the Greater Yellowstone Ecosystem. To do this we partner with state and federal wildlife managers and non-profit entities. Sometimes, an animal must be lethally removed from the wild due to potential and realized threats to human safety and property. When this happens the animal has two fates: return to nature through natural decomposition processes or become part of a recognized repository for further education and study. In July, the Wyoming Game and Fish Department transferred an adult male grizzly bear, which we have begun preparing as a specimen . The complete skeleton of this bear will be cleaned and incorporated into the natural history collection. This partnership between Game and Fish and the Draper provides value and meaning beyond life to organisms like this bear and become an educational and scientific resource for generations to come.
Draper Raptor Experience Peak in Number of Programs
July tends to be one of the busiest months for visitors and staff at the Center of the West. In July, the Draper Raptor Experience presented 129 programs to more than 6,300 guests!
Lunchtime Expedition Lecture: Geologic Evolution of the Bighorn Basin in 6 Easy Chapters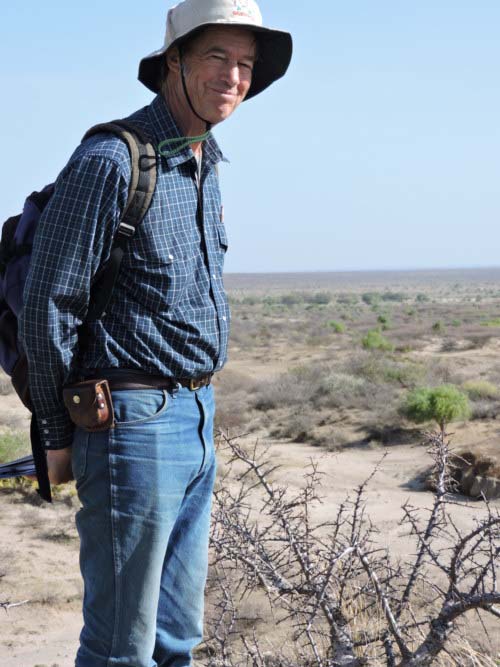 Take a trip back in time and discover how Wyoming's varied and diverse landscapes formed. From ancient seas that once filled the basin, to violent and transformative volcanic eruptions the Bighorn Basin is truly one of the most geologically diverse places in the world. Dr. Bob Raynolds, Research Associate at the Denver Museum of Nature & Science, brings a wealth of knowledge and firsthand experience to this presentation entitled A Story of the Geologic Evolution of the Bighorn Basin in 6 Easy Chapters: Rocks for Everyone!
August
Fledgling Season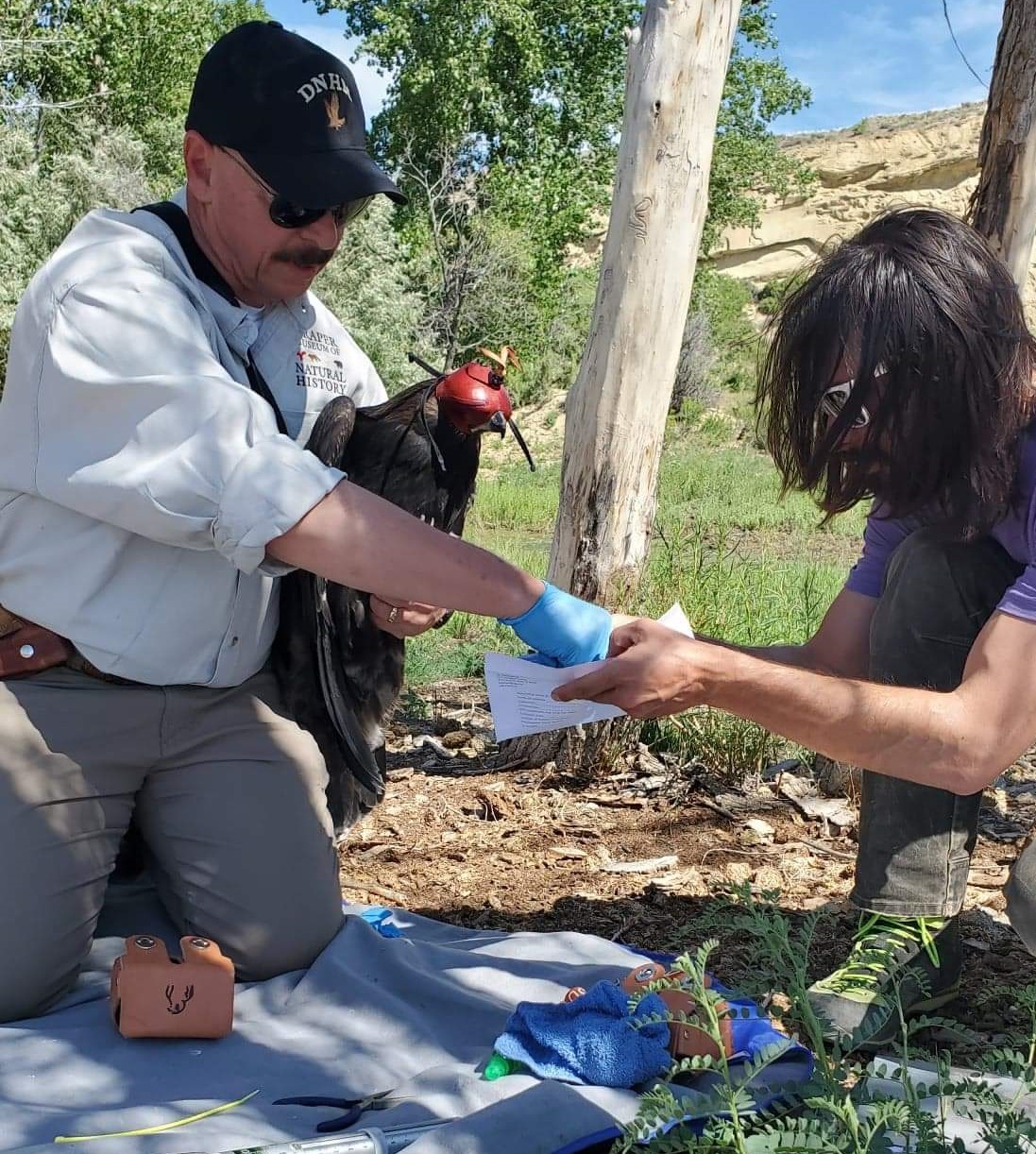 This year, in addition to capturing, measuring, and banding fledglings we also took several feather samples. Working under authorized Federal and State permits, we collected feather samples from fledglings for stable isotope analysis, which will be conducted by a team in Idaho led by Dr. Todd Katzner, Research Wildlife Biologist with the USGS. These analyses will aid in the development of a population database enabling researchers to track the origin of birds following technology-induced fatalities. Watch this video to hear more about our research!
Greta Fledged the Nest
With August coming to a close, so did Greta's seasonal position. Her positive attitude, work ethic, and capacity to frequently adapt on the fly made her a truly welcomed addition to the Draper crew. Greta provided invaluable assistance with all lab, collections, and field activities this summer and acquired several stories to take back with her. A few memorable events from this summer include disarticulating a grizzly bear, a 7-hour nighttime detour and towing adventure in the Bighorn Basin, blow drying specimens, golden eagle banding, and Greta even got to participate in a golden eagle release! We wish you the best of luck in your final year, Greta!
The Draper Raptor Experience Finishes Summer Strong
The Draper Raptor Experience presented 93 programs to more than 4,800 guests. In preparation for fall, the Raptor Experience reduced the number of programs to two daily, rather than four.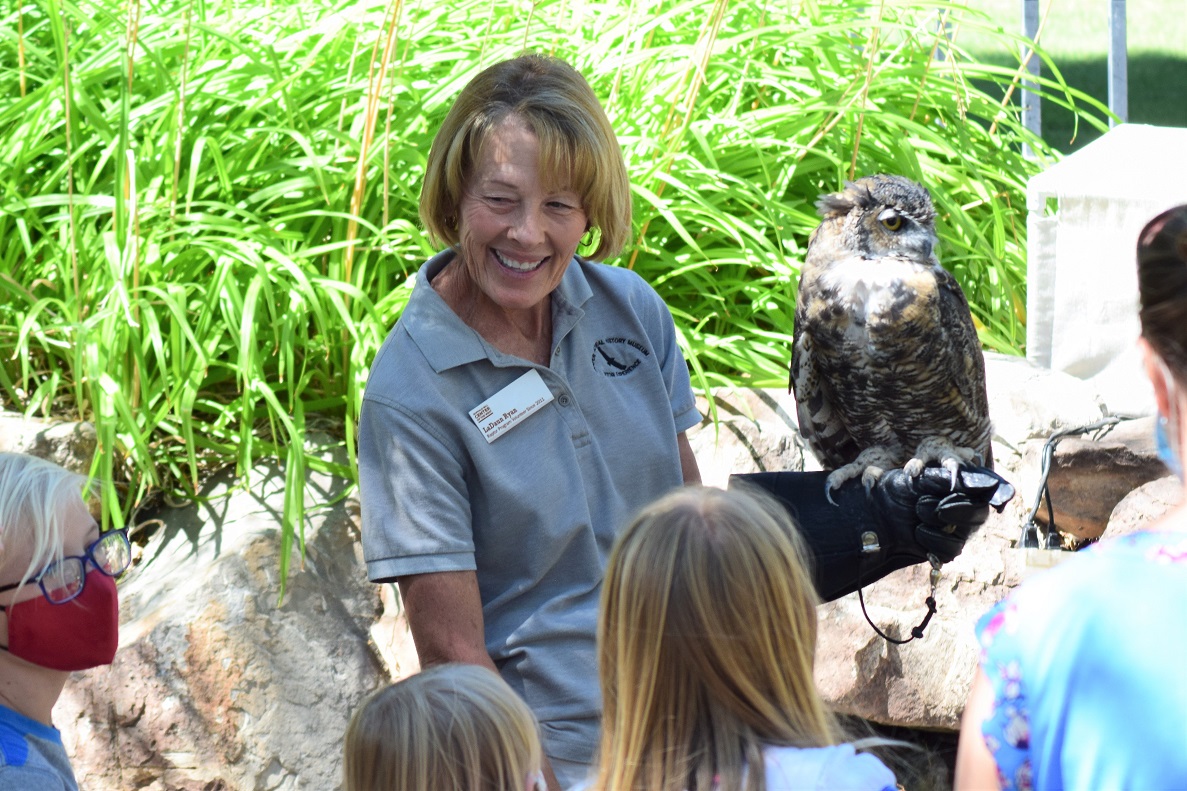 Lunchtime Expedition Lecture: Voices of Yellowstone's Capstone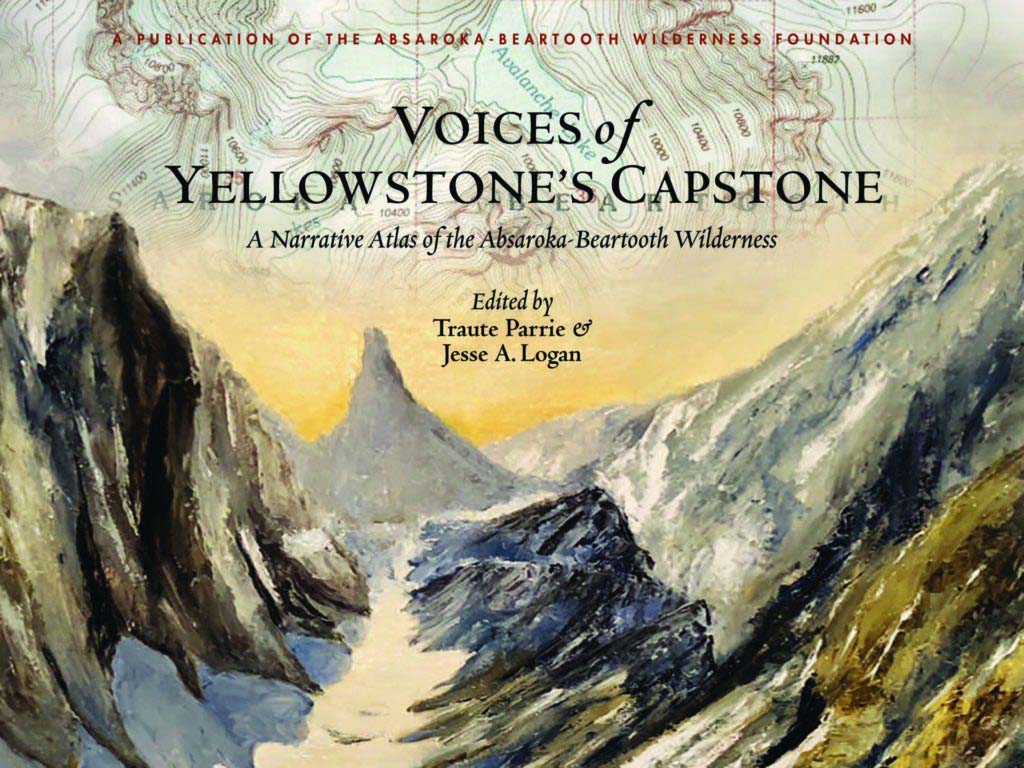 In August, we hosted a virtual book signing event announcing the release of Voices of Yellowstone's Capstone: A Narrative Atlas of the Absaroka-Beartooth Wilderness. The Atlas is the recipient of several awards including: Big Sky Award 2020 forBest book any category by a Montana author, High Plains Book Awards 2020 Nonfiction Finalist, and Independent Publisher Book Awards, 2020 Gold Medal for best non-fiction for the Rocky Mountain Region. If you missed the book signing you can still pick up a copy here. All proceeds support Absaroka-Beartooth Wilderness Foundation's ongoing stewardship work, educational programs, boots-on-the-ground projects & outreach activities. This publication of the Absaroka-Beartooth Wilderness, this narrative features more than 330 pages worth of essays contributed by 28 authors. Speakers Traute Parrie, Jesse Logan, Dan Tyres, and Shane Doyle share some of the highlights of this must have authoritative resource on the Absaroka-Beartooth Wilderness.
September
The Draper's Golden Eagle Research in the News!
Long-term monitoring efforts like the golden eagle nesting ecology program enable us to track impacts and changes over time. Eagle reproduction is an important metric in monitoring population trends. This year we had a very successful field season, banding and sampling 10 young of the year. Wendy Corr with Cowboy State Daily took some time to visit with Dr. Charles Preston and some of the Draper crew to learn about the program. Catch the full story here!
University Students Assist with Data Analysis
In September, three undergraduate students from Lewis University (Romeoville, IL) reviewed and catalogued >12,000 photos from a golden eagle nest camera. The nest camera images were the core of their conservation biology course and provided students with the opportunity to work with real world data. Students documented time, temperature, behavior, and prey captured by the nest cameras. These data are compared with collected prey remains to determine diet of golden eagles in our study area.
The Raptor Experience Welcomes a new Educational Ambassador to the Program!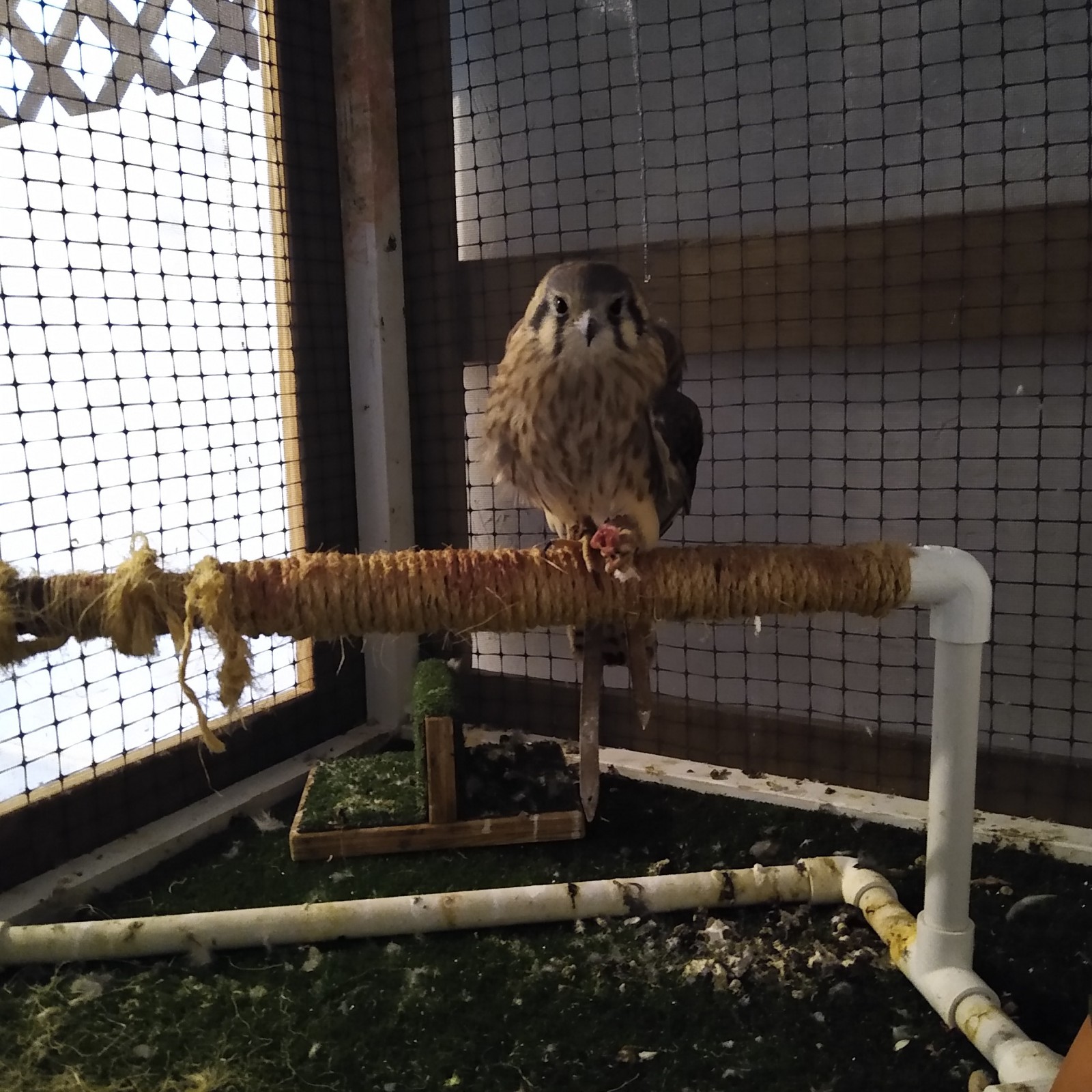 The Raptor Experience welcomed its 12th bird to the program. A female American Kestrel who hatched this summer and suffered permanent damage to her left elbow arrived from Utah and began her training to become an educational ambassador for her species.
Lunchtime Expedition Lecture: The Decline of Whitebark Pine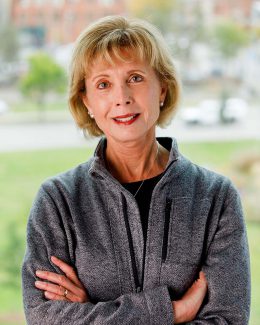 Whitebark pine is a widely-distributed and ecological important high-elevation conifer of the western United States and Canada. Well-represented in the Greater Yellowstone Area, whitebark pine is known for its iconic relationship with Clark's nutcracker—the pine depends on the bird for seed dispersal, and in turn the bird has strongly influenced the pine's biology. Ecologically, whitebark pine is the quintessential keystone and foundation species: Its large seeds are an important food for wildlife and especially bears, and its tolerance of harsh conditions enables it to "pioneer" after fire and at high elevation, leading to community development. But, the whitebark world is unraveling, primarily because of the exotic disease white pine blister rust, which is spreading and intensifying throughout the West. Whitebark pine is currently being evaluated for listing under the Endangered Species Act. Learn what researchers like Dr. Diana Tomback , Professor of Integrative Biology at the University of Colorado Denver, are doing to halt the decline of whitebark pine in this presentation entitled The Whitebark Pine Story: From Thriving High-Mountain Keystone to Endangered Species.
October
Explore the Greater Yellowstone Ecosystem from the Comfort of Your Home with the Center's Interpretive Education Division
360 Adventure: Greater Yellowstone Ecosystem
The Buffalo Bill Center of the West has some exceptionally talented staff members. Megan Smith, K-12 Curriculum and Digital Specialist developed a guided tour of the Draper entitled 360 Adventure: Greater Yellowstone Ecosystem. Explore the galleries and learn so much more about the fauna, flora, and ecosystems that make this region so unique.
Landscapes Over Time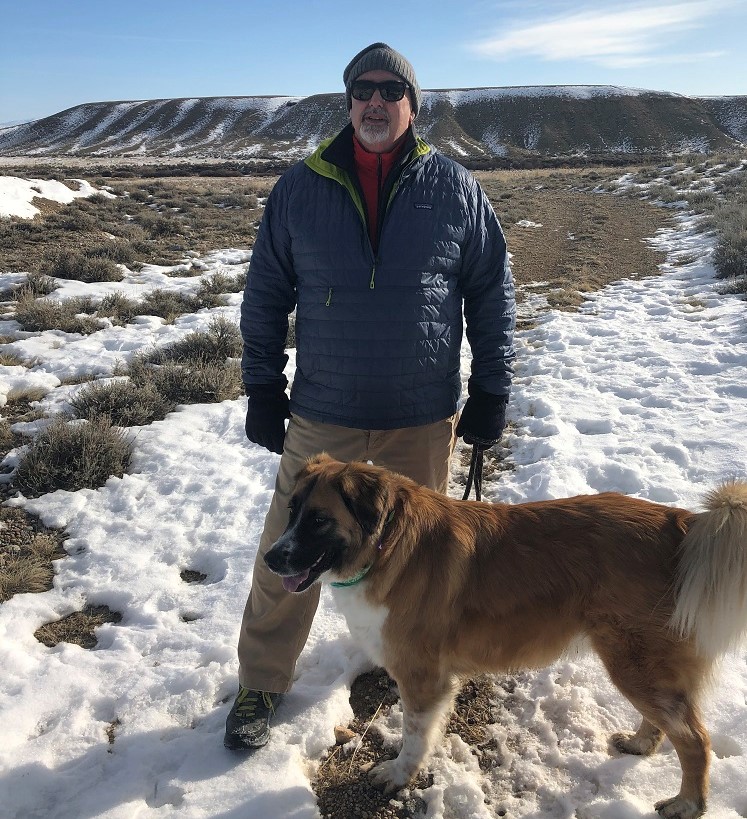 What makes Heart Mountain a geologic anomaly? How are the Absaroka, Beartooh, and Wind River ranges so distinct from one another? Join George Miller, Digital and Outreach Coordinator as he recounts ancient tales of geological uplift, volcanic eruptions, glaciation and much more in a new series entitled Landscapes Over Time.
Backyard Briefings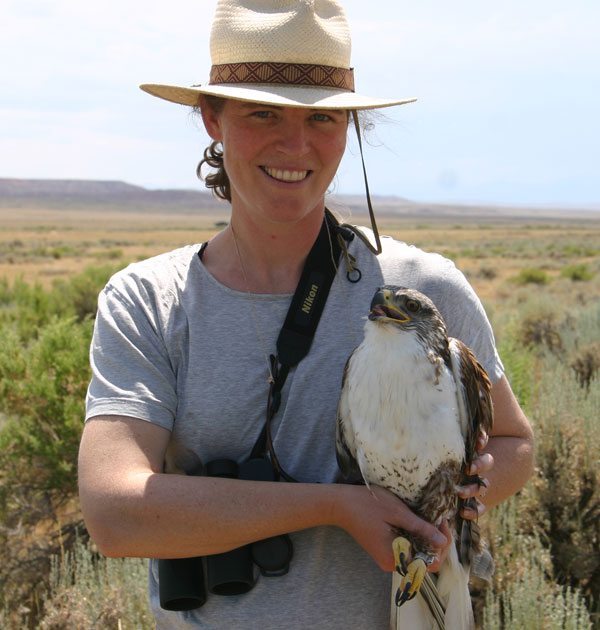 There is so much to see and learn about in the Greater Yellowstone Ecosystem. Interpretive Specialist and Natural Science Educator, Emily Buckles excites your inner naturalist in these brief but detailed Backyard Briefings. Learn about the history of wildfires, how and why animals prepare for enduring winters, what birds you might find visiting your bird feeder in the spring and plenty more. Don't forget your notebook and a sharp pencil!
Follow us on Facebook for More Updates
Excited about 360 Adventure, Landscapes Over Time, and Backyard Briefings? Make sure to follow our Kids Programs at the Center of the West Facebook page!
And if you haven't already, make sure to follow the Draper Natural History Museum Facebook and Instagram pages!
Virtual Field Trips with Remington, Northern Saw-Whet Owl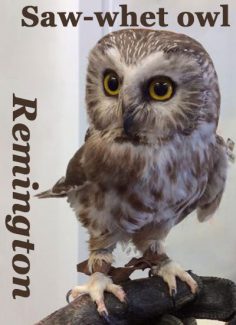 The Raptor Experience launches virtual field trip programs featuring Remington, the Northern Saw-whet Owl.
Lunchtime Expedition Lecture: Mammalian Biodiversity on the Philippine Islands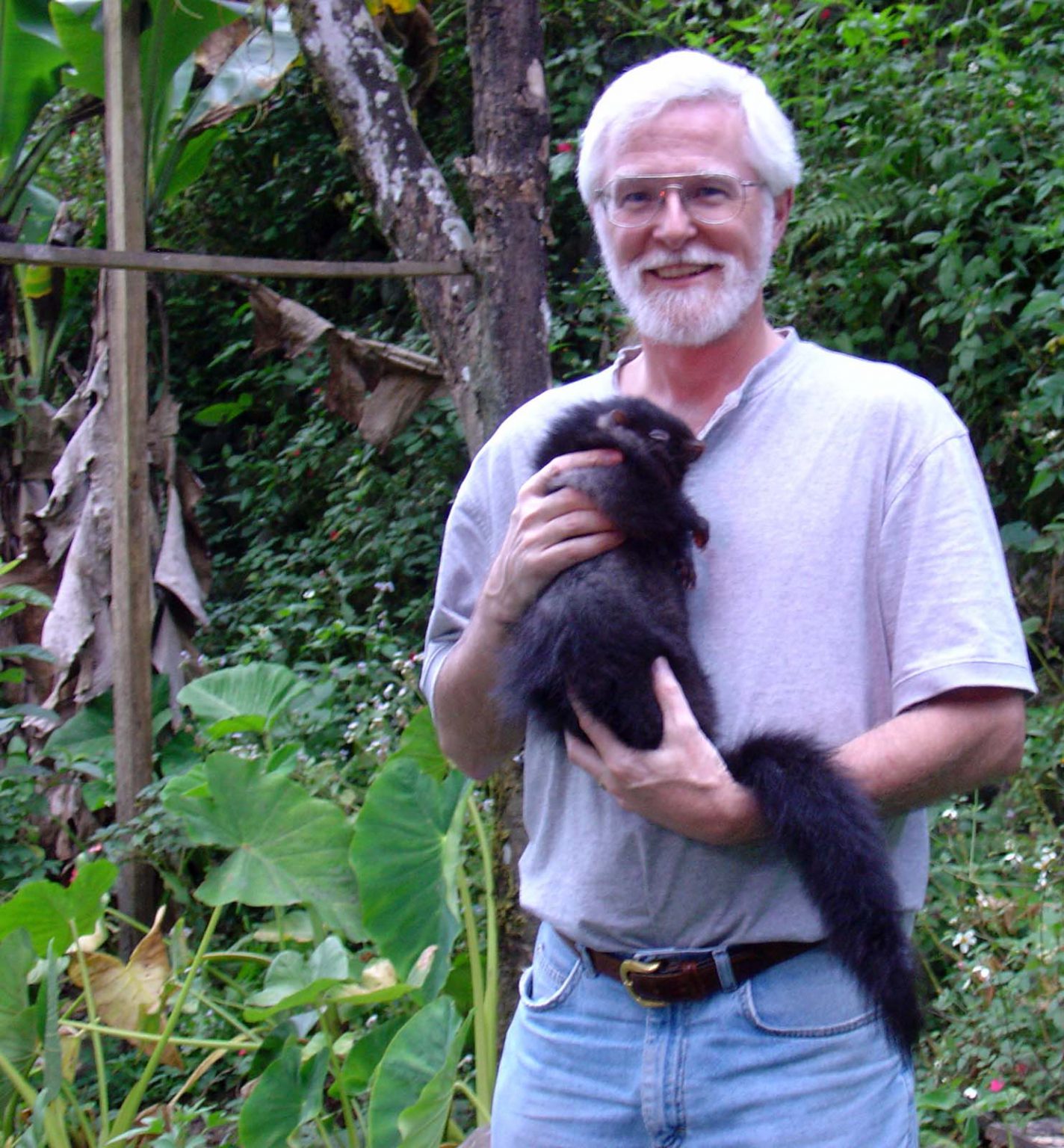 The Philippine Islands have the world's greatest concentration of unique mammalian diversity—more than 220 species are now known. Much of what we know about this exceptional fauna has developed in recent years through a combination of old-fashioned field research and modern genetic studies. Rare events, including rafting from the Asian mainland beginning about 15 million years ago, have allowed several groups of small mammals to diversify greatly, producing many highly distinctive animals that occur nowhere else. Join Dr. Lawrence Heaney, Curator of Mammals at the Field Museum of Natural History, as he documents diversity in an unknown landscape and the role of natural history museums in preserving that biodiversity in A World Apart: Mammalian Biodiversity on the Philippine Islands.
November
A Visitor from Alaska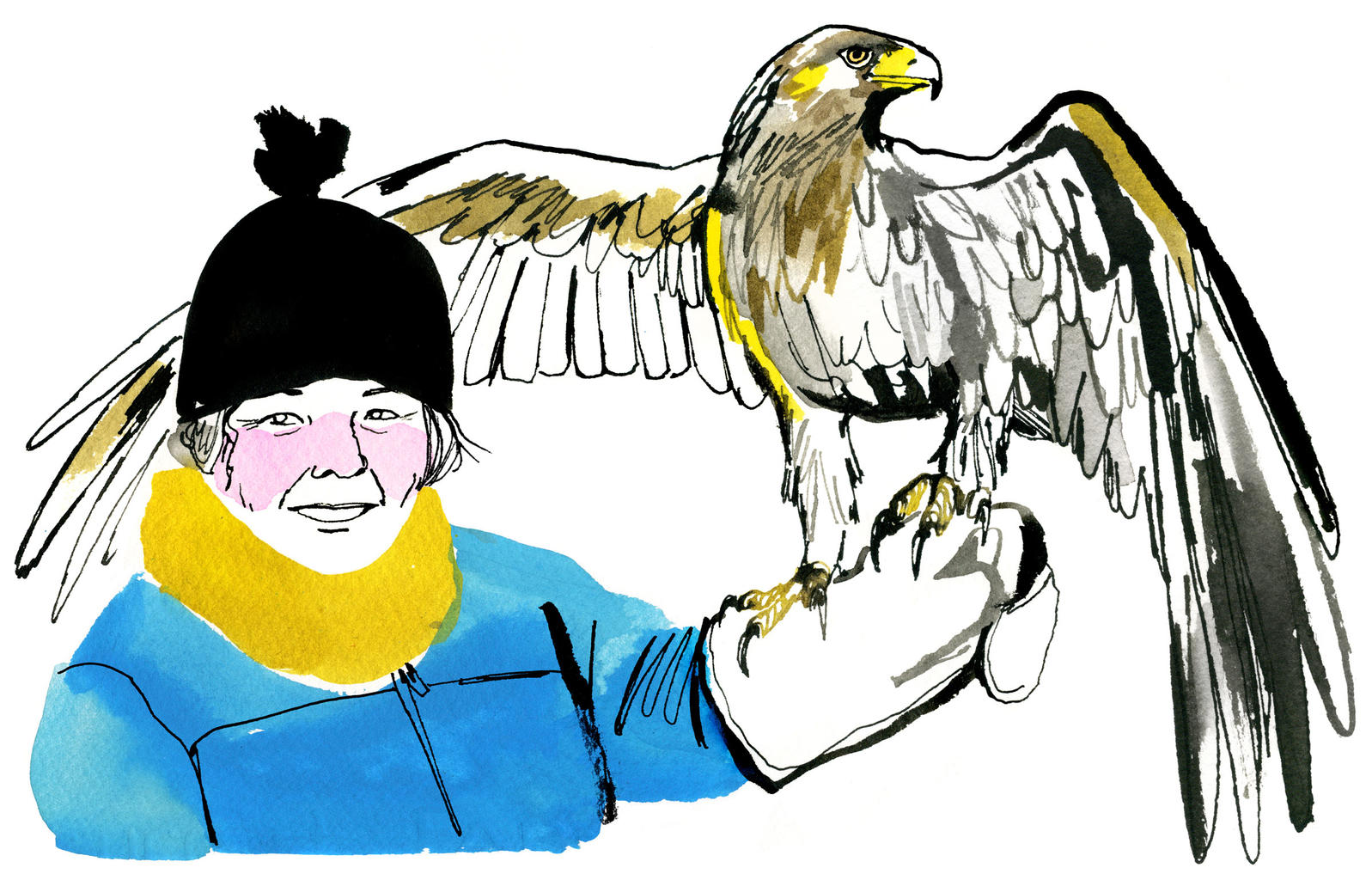 Wyoming possesses a beauty so alluring even eagles from Alaska come to see it. This past month, we received an email from Dr. Carol McIntyre, Wildlife Biologist at Denali National Park and Preserve. Dr. McIntyre has been monitoring Alaska's golden eagles for more than 30 years! Some of the eagles Dr. McIntyre captures are fitted with satellite transmitters, which provide data about the eagle's movements. This is particularly helpful in understanding the movements of migratory raptors like the golden eagle. Last year one of her eagles flew down from Alaska to spend the winter near Meeteetse. This year, that same eagle has returned. In another year or two, this bird should reach reproductive age, if it survives that long. Migratory birds are highly susceptible to land use changes. Dr. McIntyre's work in tracking migratory birds shares a direct relationship with Dr. Katzner's research to determine the origin of mortally wounded birds and the monitoring efforts of the Draper's Bighorn Basin population.
December
Building the Beetle Bungalow
For the majority of their life with the Draper, dermestid beetles lived in temporary offsite accommodations. In April, we received matching grants from the Nancy-Carroll Draper Charitable Foundation and The Edelweiss Fund to construct an onsite dermestarium facility at the Buffalo Bill Center of the West. This standalone structure enables us to more efficiently prepare specimens in our natural history collection. Did you know the Draper has over 600 birds, 400 mammals, and 6,000 plants representing fauna and flora of the Greater Yellowstone Ecosystem?
With grants finalized and arrangements with contractors established the beetle bungalow project began to take shape. Located onsite at the Center of the West, the structure that is to become the new dermestarium was set into place. The next steps for this unit are to insulate it, hookup electrical and plumbing, and prepare the space and the bugs for their forever home. During construction, our beetle colony has been making themselves at home in our Curator, Nathan Doerr's, garage! We're ecstatic for the new addition, for both the beetle's and Nathan's sake!
We hope to be up and running by the Spring of 2021 with this new and exciting addition to the Draper Natural History Museum. To all of the staff and contractors that helped make this possible (especially our hard-working and flexible Facilities crew), we thank you!
An Interview with Draper Natural History Museum Curator, Nathan Doerr
Nathan Doerr, Willis McDonald IV Curator of Natural Science, was the most recent guest on The M Files podcast! Tune in here to hear how Nathan has carved out a niche for himself and find out what Nathan means about the "work he has to take home". Hint: it just might make your skin crawl!
Lunchtime Expedition Lecture: Ecological Shifts in the Greater Yellowstone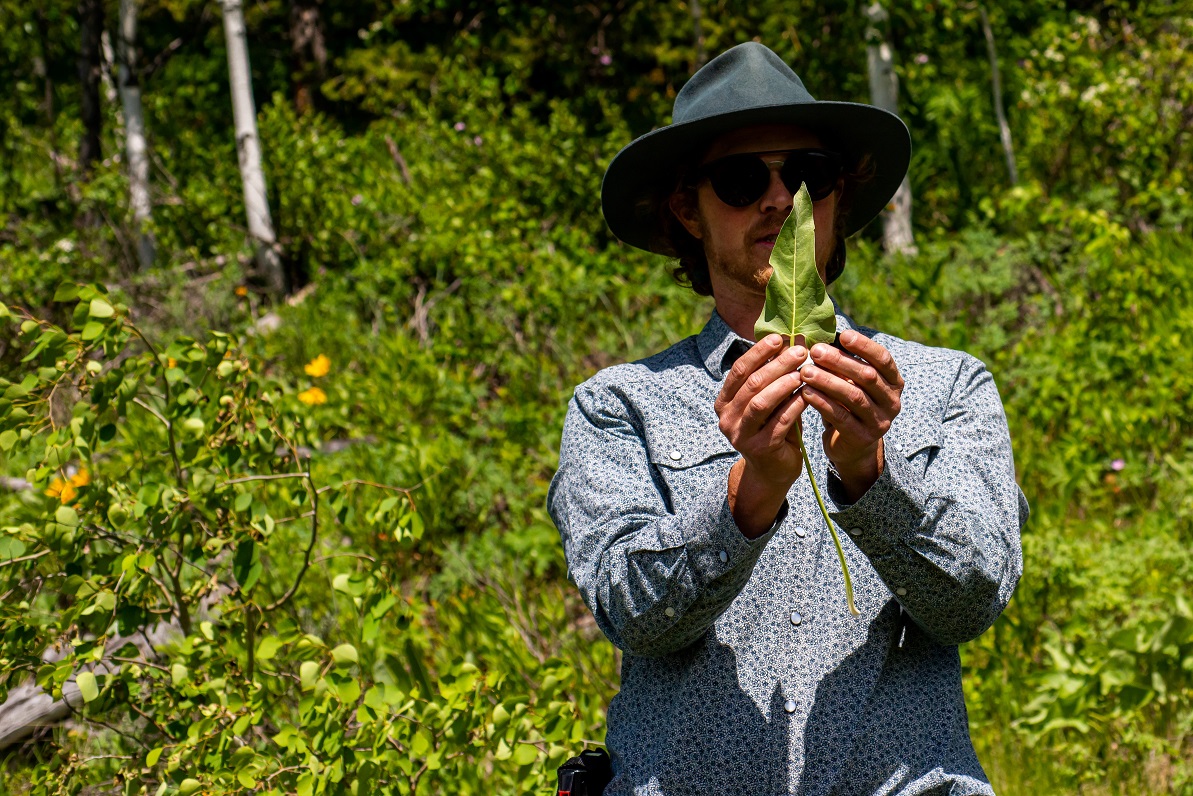 Shifting climate trends have far and wide reaching impacts. From the earlier or later emergence of wildflowers to the change in migratory patterns of Yellowstone's wildlife. In the 1970s legendary biologist Frank Craighead began frequent observations on the seasonal timing of ecological events in what is now Grand Teton National Park, including when wildflowers sprout leaves, bud, flower and fruit. This study is known as phenology. Frank used these notes to write the popular book, For Everything There is a Season: The Sequence of Natural Events in the Grand Teton-Yellowstone Area. Nearly 50 years later, Trevor Bloom, Community Ecologist for the Wyoming Chapter of The Nature Conservancy, has built on this legacy to compare modern phenological events to his historic data. Trevor presents the startling results of this research in his presentation entitled For Everything There Was a Season: Retracing History Reveals Ecological Shifts in the Greater Yellowstone.
Looking Ahead to 2021
In 2020, Draper and Center staff had to rethink the presentation of many of our programs and exhibits. With a larger emphasis on virtual and online programs and several modifications to our exhibits and galleries we strive to continue being your go to resource for everything educational and ecological about the Greater Yellowstone Ecosystem. Whether you're a seasoned local or a first-time visitor, we hope that your time at the Draper Natural History Museum and the Buffalo Bill Center of the West helps you to get the absolute most out of your trip to Yellowstone Country. From the alpine meadows and cirques of the Absaroka and Beartooth Ranges to the sagebrush sea of the Bighorn Basin there is an entire world awaiting your curiosity. Before you take your first or next trip into nature we invite you to tour the Alpine to Plains/Basin Trailhead at the Draper Natural History Museum, visit with our staff, and get up close and personal with our Raptor Program's Educational Ambassadors.