Originally published in Points West magazine
Spring 2020
How Not to Spook a Horse
By Jim Davis
This article giving advice on how not to spook a horse first appeared as a "Way West" feature in our Spring 2020 magazine.
One of the small miracles of human history was the realization that we could work with horses. If you've never been around a horse, it's important to know how not to spook the animal. A scared horse can be unpredictable and even dangerous. But if you're calm around them, they'll be calm around you.
By chance, horses have the perfect level of intelligence—any smarter and we couldn't handle them, at least humanely. Any less intelligent and they would be close to useless. That said, on any given day, a horse's thoughts may migrate toward either end of the useable spectrum.
Combine that with their self-preservation instinct as a prey animal, and you see why you must be careful approaching a horse. Even a gentle one.
Make sure the horse knows you're coming, so you don't surprise it. Speak to the horse and make eye contact. Approach the horse's shoulder, deliberately but not quickly. Touch them easily in the area of the neck and shoulder. I do this with the back of my hand. Don't be afraid. Once you're accepted, you can do whatever it is you need to: brush, saddle, bridle, whatever.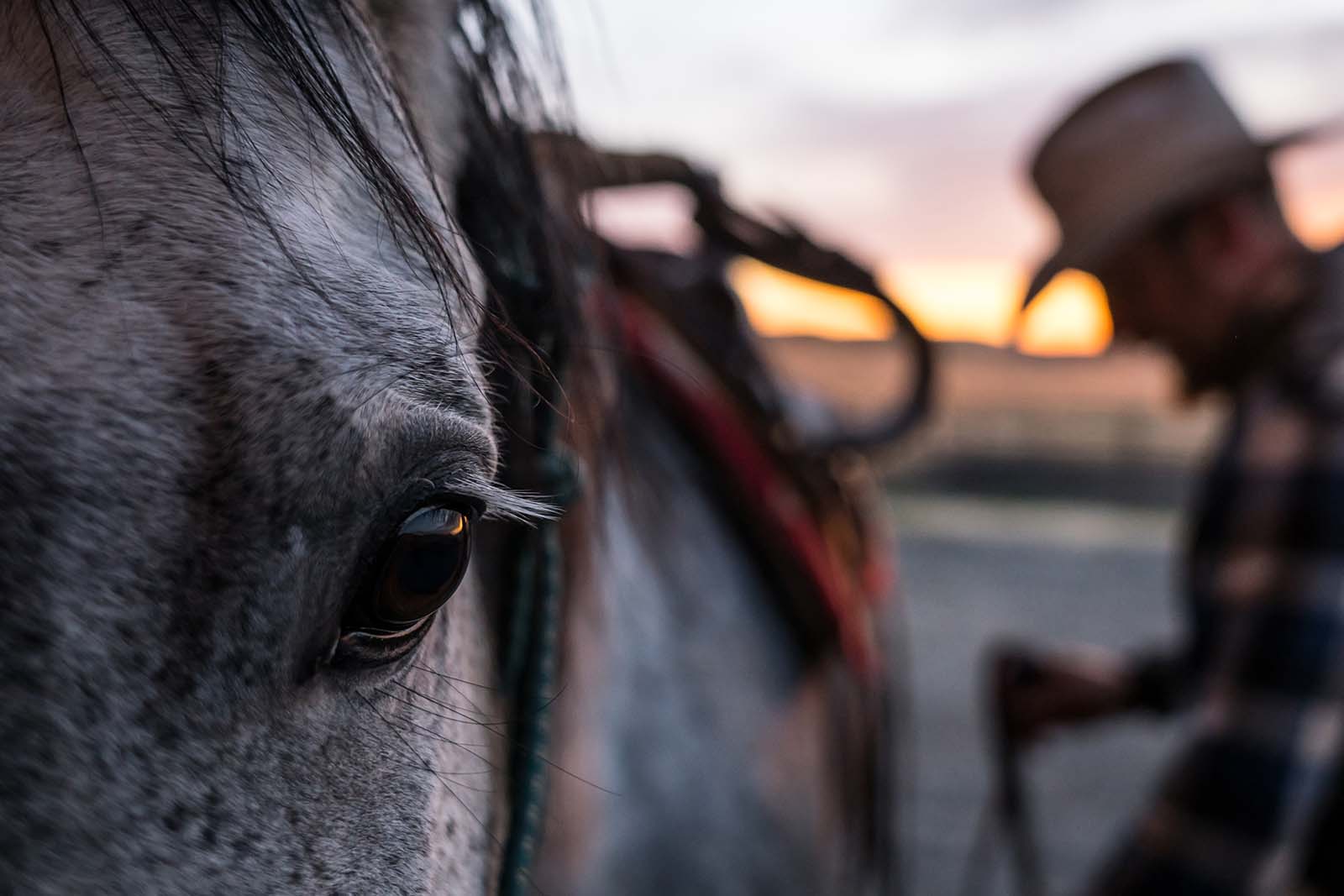 Make sure you check out the hitching rail the horse is tied to. Some horses have a habit of pulling back against the rail when they're tied up. (Unless you're familiar with a specific horse, you wouldn't know that.)
Today, many people have replaced the old wooden posts and rails you see in the movies with metal posts and rails welded together. If a rail like that is set solidly in the ground, you can be relatively sure it won't fall apart.
In the movies, you see the actors toss their reins around the old wooden posts, instructed by the horse wranglers not to tie the horse. After the camera follows the actor out of the scene, the wrangler steps in to clean up the mess. Movies overlook the details.
Just once, instead of leaving a horse tied to a tree all night, it would be nice to see the actor lead his horse to open grass and picket him on a thirty-foot rope.
But that's a different topic.
About the author
Jim Davis is a Cody writer who has worked as a law clerk, deputy prosecutor, newspaper reporter, and backcountry guide. He prefers most horses to some people.
Post 312