Seeing the historical figures that are displayed around the museum suddenly come to life in Westen films is entertaining, but not always historically accurate. Many of the information we learn about these people from media is a combination of true details mixed with tall tales and a little bit of Hollywood magic. "For Buffalo Bill, Annie Oakley, and Liver Eatin' Johnson, being a past celebrity means their factual lives are often depicted as drama, which obscures the facts of their lives and legacies, -" said Center Historian Jeremy Johnston.
In this blog we will be discussing three historical figures' real lives compared to their big screen counterparts.
Buffalo Bill Cody
First up is the famous Buffalo Bill Cody. In 1944, a film named "Buffalo Bill" was released. It told the daring story of Cody and his adventures. The notable parts include his time spent killing bison, his relationship with Native Americans, and the start of Buffalo Bill's Wild West.
"Often when Hollywood films are 'based on a true story,' the script reflects the society and culture from the period of time that film was made, instead of the historical period the film depicts," said Johnston. This quote especially rings true for Buffalo Bill, as much of his career was based off his interpretation of the wild west at the time in his show.
Cody's view on killing bison in the film was negative, he was ashamed of how many he had to kill. In reality he was proud of his career, and it was featured in many of his stories and shows.
In the movie, Cody had an exceptionally good relationship with and view on Lakota performers. He was even shown as being slandered for his support for them. Historically, Buffalo Bill did have a positive view on Native peoples once he included them in his show. It was speculated that he did not hold much respect for them during his earlier life as a plainsman and a scout, but in his latest autobiography he clarified that he did not hate the Indians, he was simply performing his job.

Finally, in the movie, Cody was recruited by a man named Sherman to be a sharpshooter in his sideshow, from which he branched off from and started Buffalo Bill's Wild West. In real life, the start of his famous sideshow began when he had success with dime novels written about him, which were magazine articles with illustrations and images telling stories of his adventures. He recognized the public's interest with the wild west, and from there he created one of the most prominent and influential sideshow attractions.
Jeremiah Johnson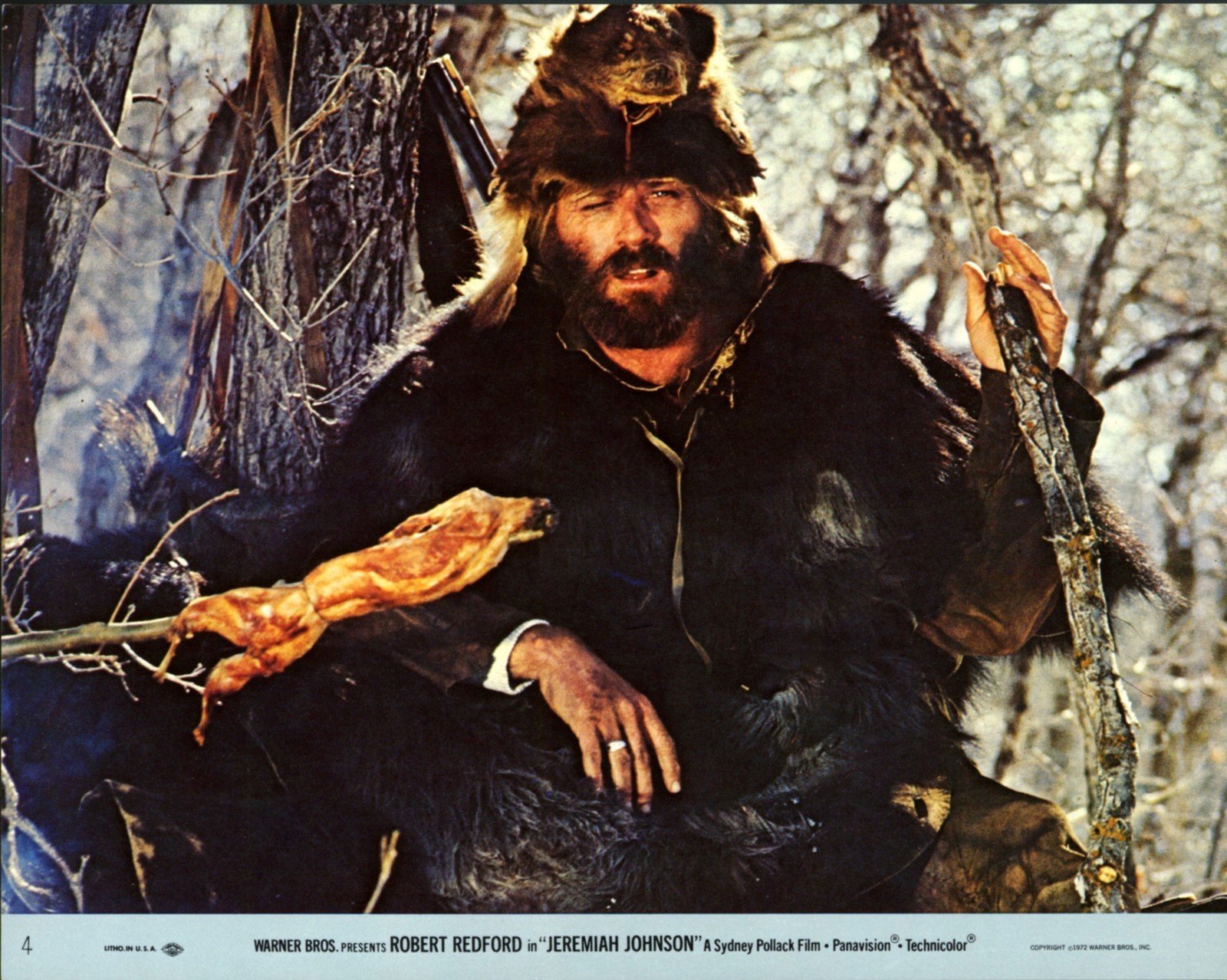 Jeremiah Johnson is one of the most iconic names when discussing mountain men. The 1971 movie, "Jeremiah Johnson," starring Robert Redford, includes many campfire tales and legends about Jeremiah. The film shows how he gains an adopted son, the events that led up to him marrying the Blackfeet chief's daughter, how his family was murdered, and his revenge.

In the film, Johnson stumbles upon a mother and her son, Caleb, who had been attacked by Blackfeet Warriors. The mother was so distraught that she asked Jeremiah to adopt him. He complied and went traveling through the west with his newly adopted son. Later, he offered Crow scalps and horses to the Blackfeet tribe, who then offered the chiefs daughter for him to marry. In real life, Johnson did have a wife from the Blackfeet tribe, but she was not the chief's daughter, and she was not an offering. He also did not have an adopted child; his wife was pregnant when she was killed.
Another notable story in the movie was his wife and child being murdered by the Crow tribe. He then got his revenge and murdered all but one Crow, who he left alive to spread his story. He then went on a rampage, killing every Crow in sight, until he eventually earned their respect and went on to a peaceful agreement with them. There is a lot of speculation as to if this really happened, as Johnson was quite the storyteller himself. It is believed that his revenge rampage was just an exaggerated story for a Wild West Show that he was featured in.
In addition to this, his name was not even Jeremiah Johnson. He was born with the last name Garrison and later changed it to John Johnson and became known by the nickname Liver Eatin' Johnson because of tall tales of him eating Crow Livers. Johnson is now buried right here in Cody at Old Trail Town.
Annie Oakley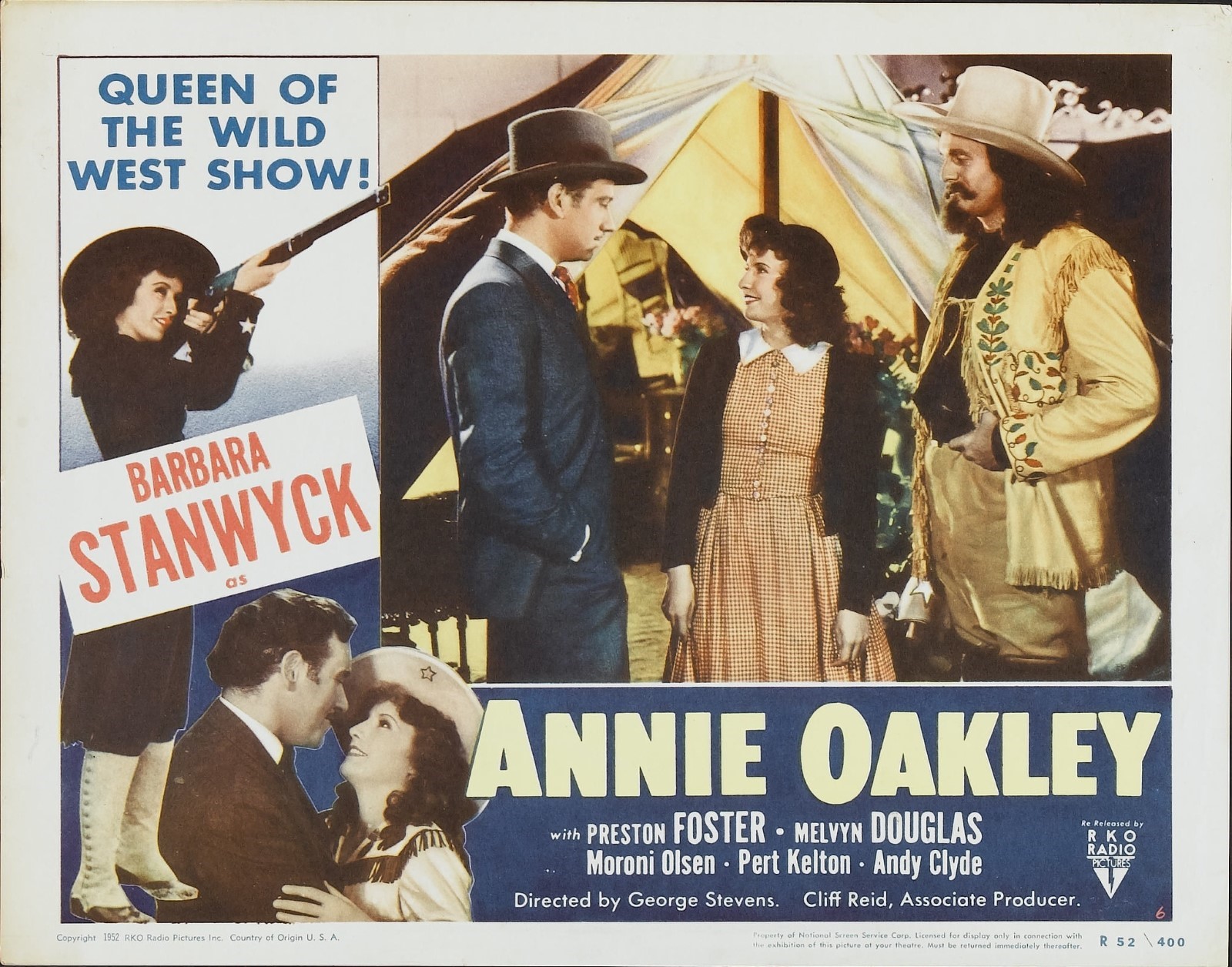 Next up is the famous and adored Annie Oakley. The film "Annie Oakley" released in 1935 , follows her through her journey to becoming one of the best sharpshooters in history. It features her rivalry and romance with another sharpshooter, Toby Walker, her slight manipulation that got her into Buffalo Bill's Wild West, and her eventual success in her craft.

Annie and Toby Walker in the film had to compete against each other for a slot in the show, with him eventually winning and her later getting recruited anyway. A romance eventually sparks between the two and they end up together in the end.
In real life, Toby Walker did not exist. He was created in place of her actual husband, Frank Butler, who became her manager and husband after she outshot him to get into the Wild West Show. Annie's real romance had a lot more substance than how it was depicted in the film.

In the film, she had to manipulate Buffalo Bill Cody by registering herself for an audition under the name "Andy Oakley," which led to slight resentment from Cody and even had him consider kicking her off the show. Historically, he discovered and recruited her from a circus where she and her husband were a sharpshooting duo. Buffalo Bill was very fond of Annie and extremely impressed by her skillset.

The movie and history depict her success similarly, she became world renowned and the star of the Wild West Show, with her having performed for the royal family and toured for over 20 years by the end of her career.
Whether these films stretched the truth or created their own, they remain a staple in western culture. Storytelling by shaping real events into wild tales of adventure and defeat was the way that these historical figures entertained the masses and cultivated wonder and amazement about the wild west, so in a way it is only right that the western films follow in their footsteps.
Similar museum blogs: