Dustin Van Wechel is an oil painter with a knack for realism. His meticulous attention to detail and extremely specific brushwork is mesmerizing in an 'analyze every detail for hours and wonder how it's possible' type of way. He personally describes his style as "painterly realism."
Dustin became involved with the Buffalo Bill Art Show & Sale after his work was featured in a local art gallery here in Cody. He was invited to participate soon after. He has become a well-known name in the western art world, collecting many sought-after awards including the People's Choice Award at the 2018 Buffalo Bill Art Show & Sale.
Artistic Inspiration
Dustin's art career began when he decided to leave an 8-year position in the advertising industry. His passion for art was stewing his entire life, beginning with a fascination with science fiction and fantasy artists' work. From there, he drew inspiration from his own surroundings growing up in the desert southwest. He explored the nature that surrounded him and landed on wildlife as his main subject matter.

Van Wechel's pieces don't favor any specific animal. His portfolio shows a large array of wildlife, including bears, mountain goats, deer, bison, and everything in-between. Some lean more toward portraiture, others landscape, but all of them include stunning displays of light and depth.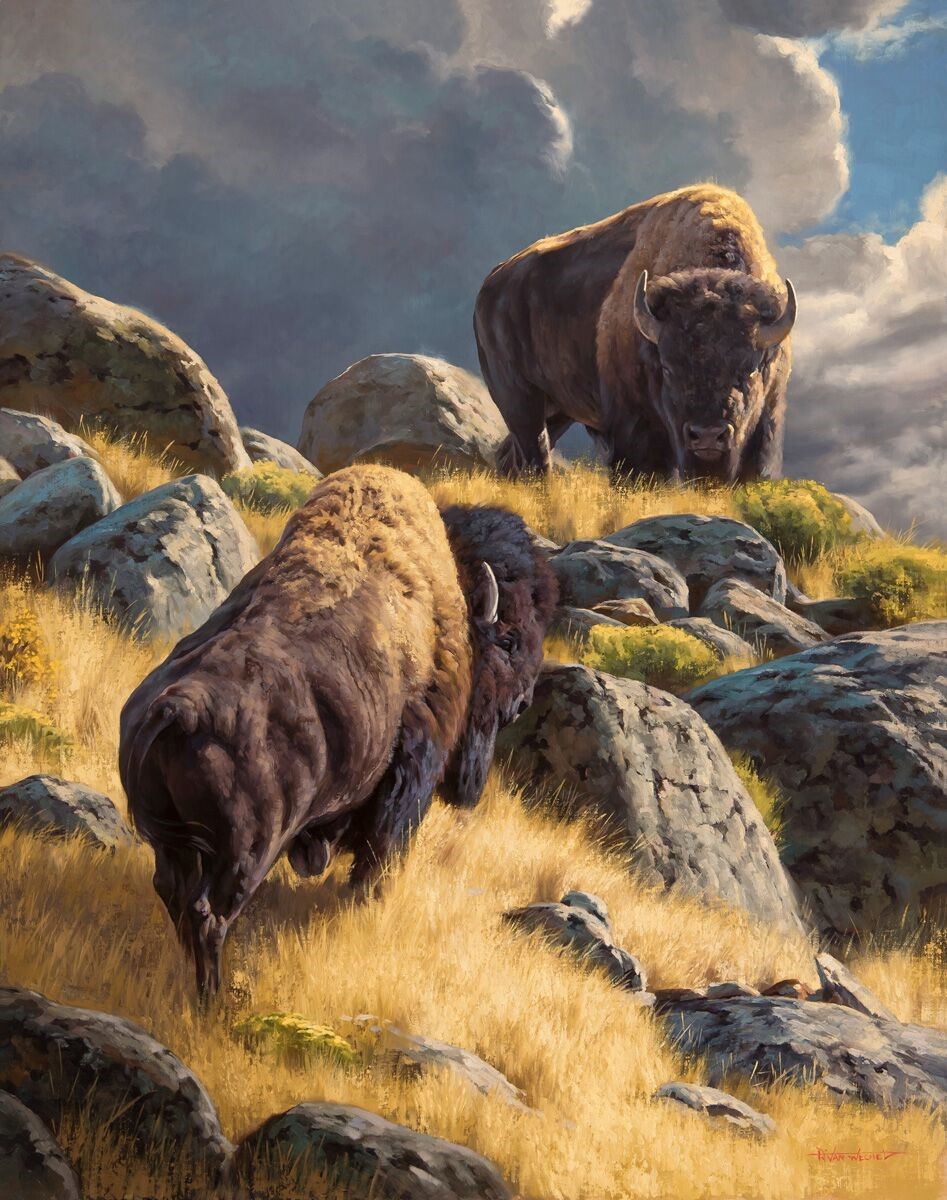 Success Through His Career
When questioned about what aspect of his career he was most proud of, Dustin gave himself more credit for his progression than any specific component.
"I would say I'm most proud that I can see constant improvement and growth in my work year-over-year, rather than a particular project," said Van Wechel. 
From the perspective of someone viewing Dustin's work, it may be easy to choose a favorite piece that draws them in, but for an artist, their portfolio is a timeline of their career and their life. Every piece documents their journey and what success looks like at the time, so choosing a favorite would be nearly impossible.
If he never realized his artistic talent, Dustin believes that he would be a particle physicist.
"I'm a huge science nerd and in particular I enjoy the physics of quantum mechanics," Van Wechel said.  
This shows how much his fascination with science fiction during his childhood affected his interests, but he chose the art path as opposed to the scientific route.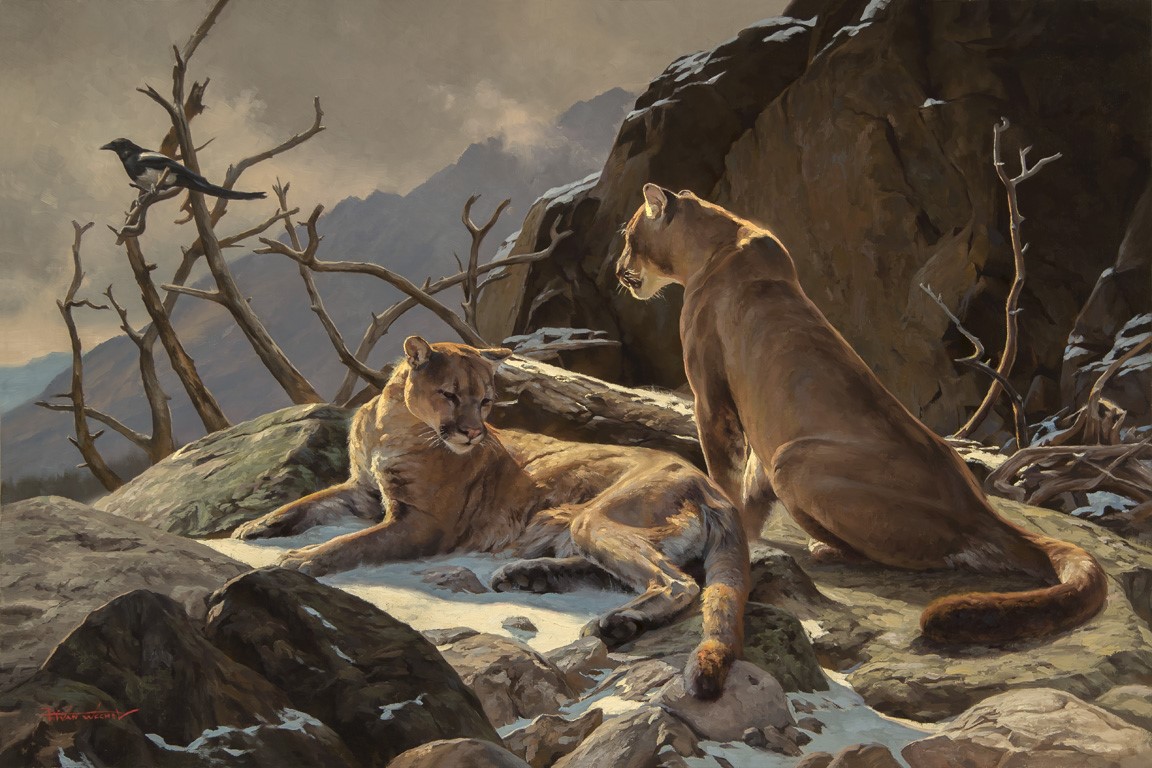 Challenges and Opportunities
Despite his success, Dustin shared some doubts and how he moves past them.  
 
"I often still feel very lost as I start painting and I've come to embrace that fear of a blank canvas as well as the excitement and potential of the blank canvas as a fundamental part of any creative endeavor," He said. 
This shows that even some of the most established artists still experience the humbling moments that beginners feel. Nevertheless, moving past the blank canvas shock is a necessary step in the journey of creating.
Dustin feels extremely grateful for the opportunities that he has been granted throughout his artistic journey, and in the future, he has no specific goal other than to continue to improve his work and grow as an artist.