Originally published in Points West magazine
Spring 2021
Little Red Corvette: Local Partnership Yields Ideal Car Raffle
By Spencer Smith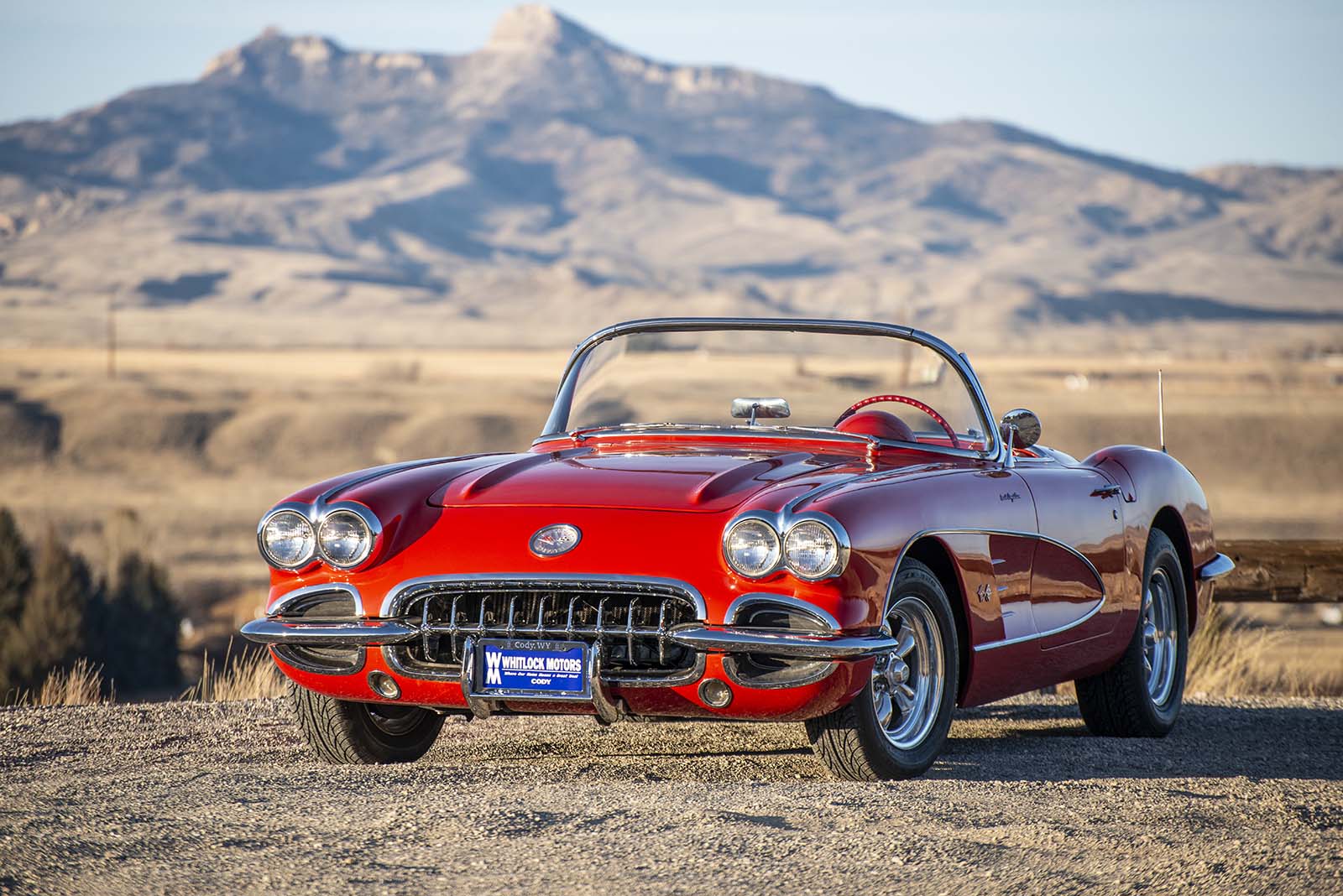 For each of the past 20 years, the Buffalo Bill Center of the West has given away a dream car to one lucky winner. The annual fundraiser has become one of the most anticipated traditions of the Patrons Ball, an annual September gala that serves as a key Center fundraiser and major regional social event. Attendees watch with anticipation as a drum full of raffle tickets spins, the winning ticket is drawn, and the lucky new car owner is announced.
The Center purchased a brand new 2002 Ford Thunderbird for its first car raffle in 2001, and new cars were raffled for the next three years as well. But in 2005, when a 1940 Ford Coupe was donated to the Center, classic cars became the new raffle prize of choice. American muscle cars from the 1950s through the 1970s were among the top offerings through the years.
Over the past couple of years, the Center has conducted research and forged a new local partnership that we are certain will result in one of the most popular car raffles yet: a red, convertible 1959 Chevrolet Corvette.
We asked ticket purchasers what cars they were most interested in, with a goal of delivering those top choices as raffle prizes. A first-generation Corvette topped the list, with other popular options including a classic truck from 1930 – 1960, a mid-1960s Chevy Chevelle and a Ford Mustang Fastback from 1965 – 1970.
We tasked Whitlock Motors, a Cody, Wyoming, pre-owned and used car specialist, with locating a Corvette, a vehicle we knew would be a tough find. Since 2019, Whitlock Motors has partnered with the Center to locate and prepare a car for the annual raffle that benefits our general operations.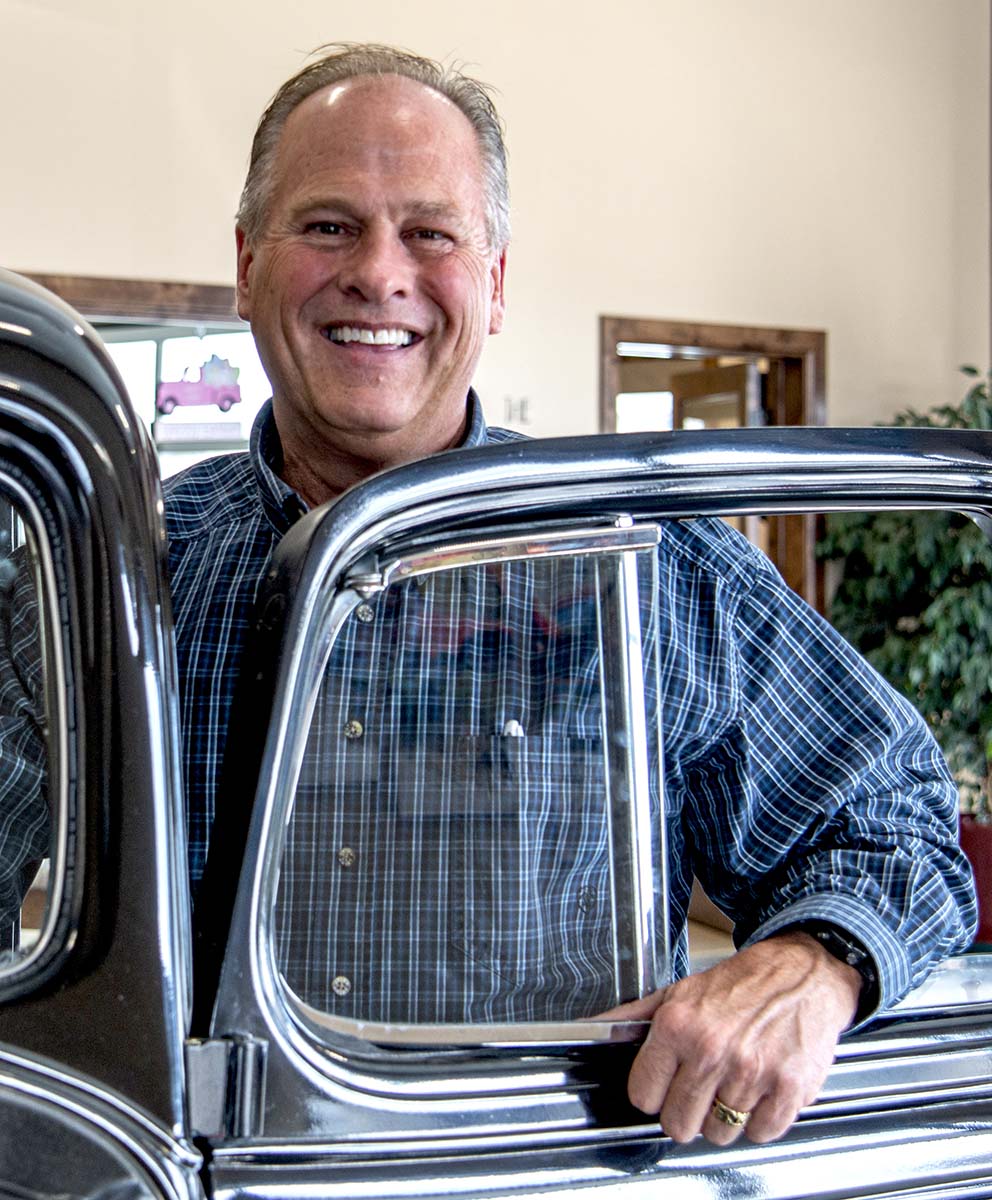 Whitlock Motors owner Brett Whitlock found our Corvette in Belfry, Montana, a rural farm town of fewer than 300, located 50 miles north of Cody. The car had been in Montana for at least 40 years, being previously owned by a Billings, Montana, banker who acquired it after a tenant had fallen behind on bills in the 1980s.
We are excited to buy a local car, after previously searching nationally through a range of online markets. Though this year's Corvette has previously undergone a major restoration, Whitlock Motors still worked through the entire vehicle, bumper-to-bumper, cleaning, restoring, and repairing it to mint condition.
The Center values our partnership with Whitlock Motors and appreciates the efforts they put in to make the car great for us and the next owner.
"The museum is a large part of our community and we want to do our part to help," said Brett Whitlock.
If you've dreamed of owning your own little red Corvette, $20 is all it takes for your ticket to ride. Or buy six tickets for $100.
Click the button to find out all the raffle details and buy your tickets online.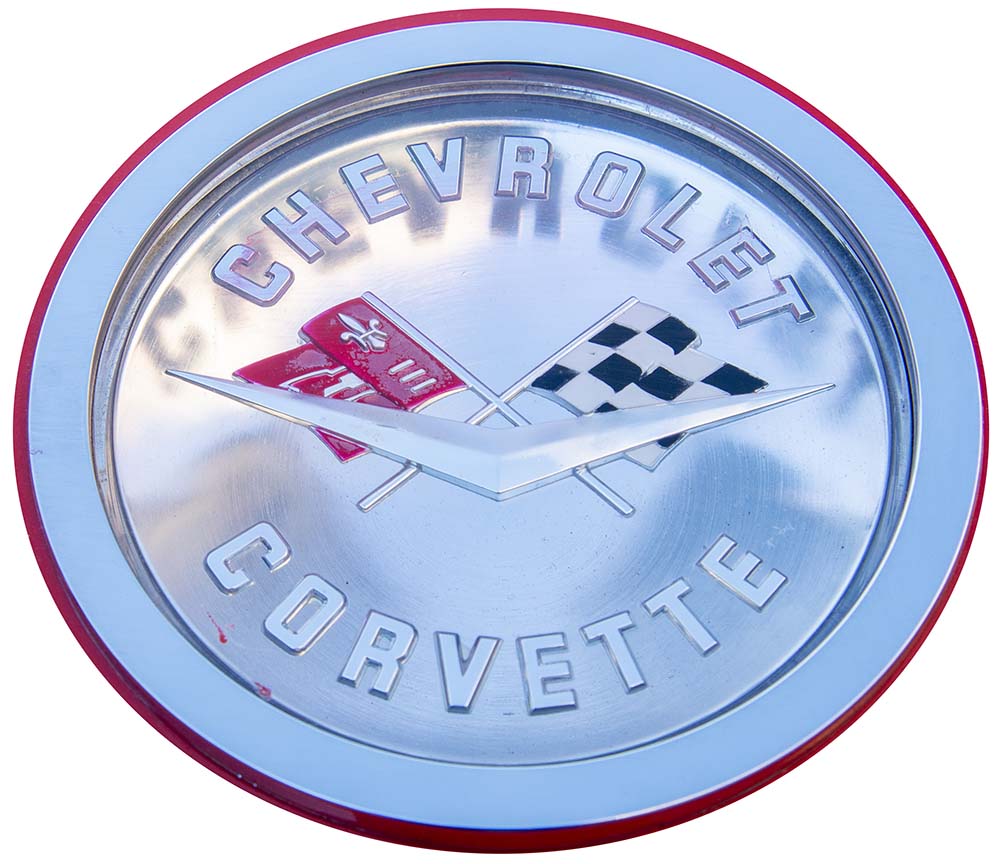 About the author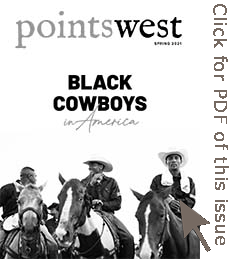 A member of the Development Department, Spencer Smith is the Database Manager for the Buffalo Bill Center of the West. His interests include hiking, photography, and a newfound love of classic American muscle cars.
Post 315