Originally published in Points West magazine
Summer 2020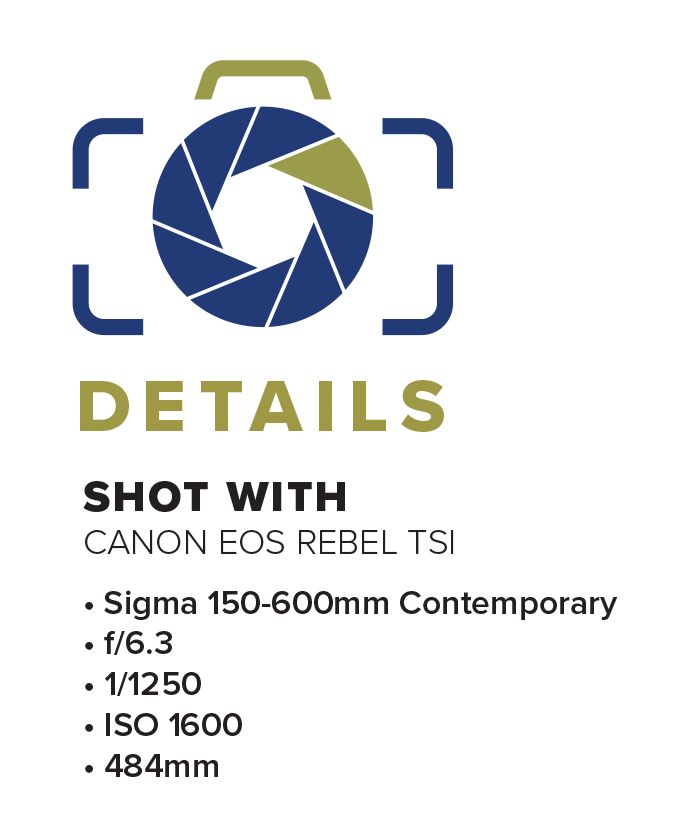 How I Got That Shot: Great Grey Owl
By Rebekah Childers
One fall morning, I made a trip into Yellow­stone National Park in search of wildlife. I had stopped to photograph a coyote when I learned that an owl was on the edge of a meadow, off the road. So, carrying several pounds of photo­graphic equipment, I hiked through knee-high sagebrush, across ground covered with several inches of snow, to set eyes on my first great grey owl.
Great greys are a relatively rare species to see in the United States, with their range out­side of Alaska limited to small sections of the Northwest. So this sighting was very exciting for me. These guys are huge—the largest spe­cies of owl in North America—and their wing­span can exceed five feet. Yet they glide through the air almost silently.
The owl I was watching would sit on a branch, occasionally gazing my way, but mostly watching the ground for her next meal scur­rying through the grass. She perched low, the backdrop often a mess of grey branches, and each dive took only a few seconds. Opportunities to make good images were limited, so when the owl finally landed on the top of a short pine tree with only sky behind her, I knew I had my shot.
Sure enough, her eyes locked with mine and I pressed the shutter button.
I shot hundreds of frames of this owl as I spent the morning with her, only leaving when my frozen feet and fingers could take no more. The piercing gaze of a beautiful great grey owl is something that will stay with me forever.
About the author
Rebekah Childers is a wildlife photographer, traveler, and the Registrar at the Buffalo Bill Center of the West.
Post 330