Originally published in Points West magazine
Fall 2021
The Way West: Choosing the Right Cowboy Boots
By Jim Arndt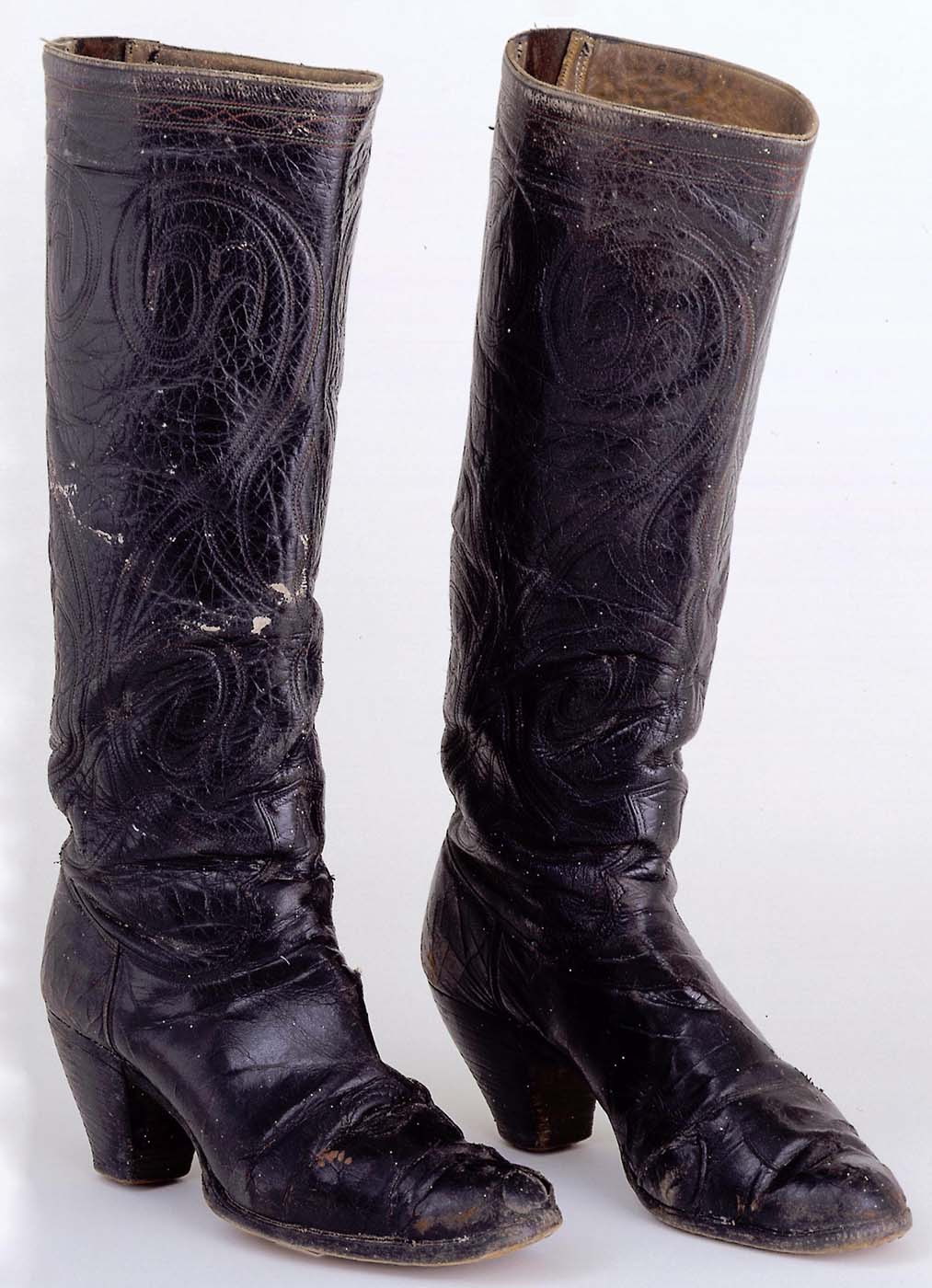 William F. "Buffalo Bill" Cody outfitted many of his Wild West performers in dazzling fringed and beaded costumes, and the brightly colored fancy boots they wore enhanced their garb, as well as enabled them to perform rodeo feats such as bull riding and cattle roping.
In addition to recalling the legends of the Old West, cowboy boots are also functional footwear that can reflect the personalities of those who wear them today. Whether you'll be riding and roping every day, or just stepping out on the town, here are a few tips to help you select the right pair of cowboy boots for you:
Decide on a general style you want. Are you going to wear them for everyday with a pair of jeans, or will they peek out from underneath a pair of suit pants? For this kind of wearing, basic black or brown would be a good choice.
For the line dance floor, you want a little more flash, more colorful tops. These are boots you might want to tuck your pants inside so the boots can do a little showing off.
Look at the heels and try on some different heights and styles. You'd be surprised at how a higher, undershot heel (angled in from the back of the boot) affects your walk.
Choose a toe shape, from round, square, or a variety of pointy ones. If you'll be kicking cow pies in the pasture, you probably don't want arrow-slim pointy. And keep in mind that a pointy toe adds to the length of the boot, because your toes stop before the point does.
What kind of leather suits your personality? Choose a material like tough cowhide or softer calfskin if you want to be a regular cowboy. But if you have a bit of the exotic in you, alligator, snakeskin, or ostrich might be just the thing.
Determine how much you want to pay. Prices of cowboy boots can run from $150 or less to thousands of bucks for a custom-made pair. If your budget is $500 or under, you're an off-the-rack shopper. If you can spend $1,500 and up—sometimes way up—you might consider a custom boot maker.
Try on the boot. It should be tight enough that you struggle a bit pulling it on. When your foot slips all the way in, it should still be snug, but you should be able to wiggle your toes. Walk around in the boots for a few minutes. If they hurt or pinch, or if your foot goes to sleep, try another pair. Keep trying until you find the fit that's perfect for your foot.
Once you own the boots, wear them confidently. They'll put a little swagger in your walk, and that alone will tell everybody that you're a confident cowboy or cowgirl.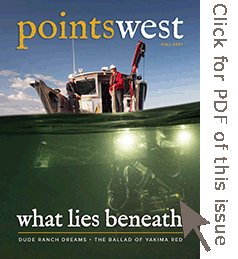 About the author
Jim Arndt is a nationally recognized commercial and editorial photographer and author of the book Buckaroo Boots. Excerpted with permission from Arndt's "How to be a Cowboy," published by Gibbs Smith.
Post 338