Draper Natural History Museum Programs
Natural history programs take participants beyond the walls of the Center. Through field trips, presentations by experts in their fields, and special events, there are many opportunities to experience Yellowstone's nature first-hand and up-close.
Lunchtime Expeditions Lectures
Our Lunchtime Expedition series runs from February through December, the first Thursday of the month. These free, virtual lectures explore a variety of natural history subjects and issues and take place online via Zoom webinar at noon. Lunchtime Expeditions are supported in part by Sage Creek Ranch and the Nancy-Carroll Draper Foundation. Find videos of past presentations on our YouTube channel.
April 1: Virtual Presentation by Chris Geremia, Migrating Bison Engineer a Better Yellowstone
May 6: Virtual Presentation by Rob Sohn and Chris Linder, What Lies Beneath: Exploring Yellowstone Lake's Mysterious Vents
August 5: Virtual Presentation by Anne MacKinnon, Public Waters: Lessons from Wyoming for the American West
To view past lectures, go to our Natural History / Natural Science playlist on YouTube.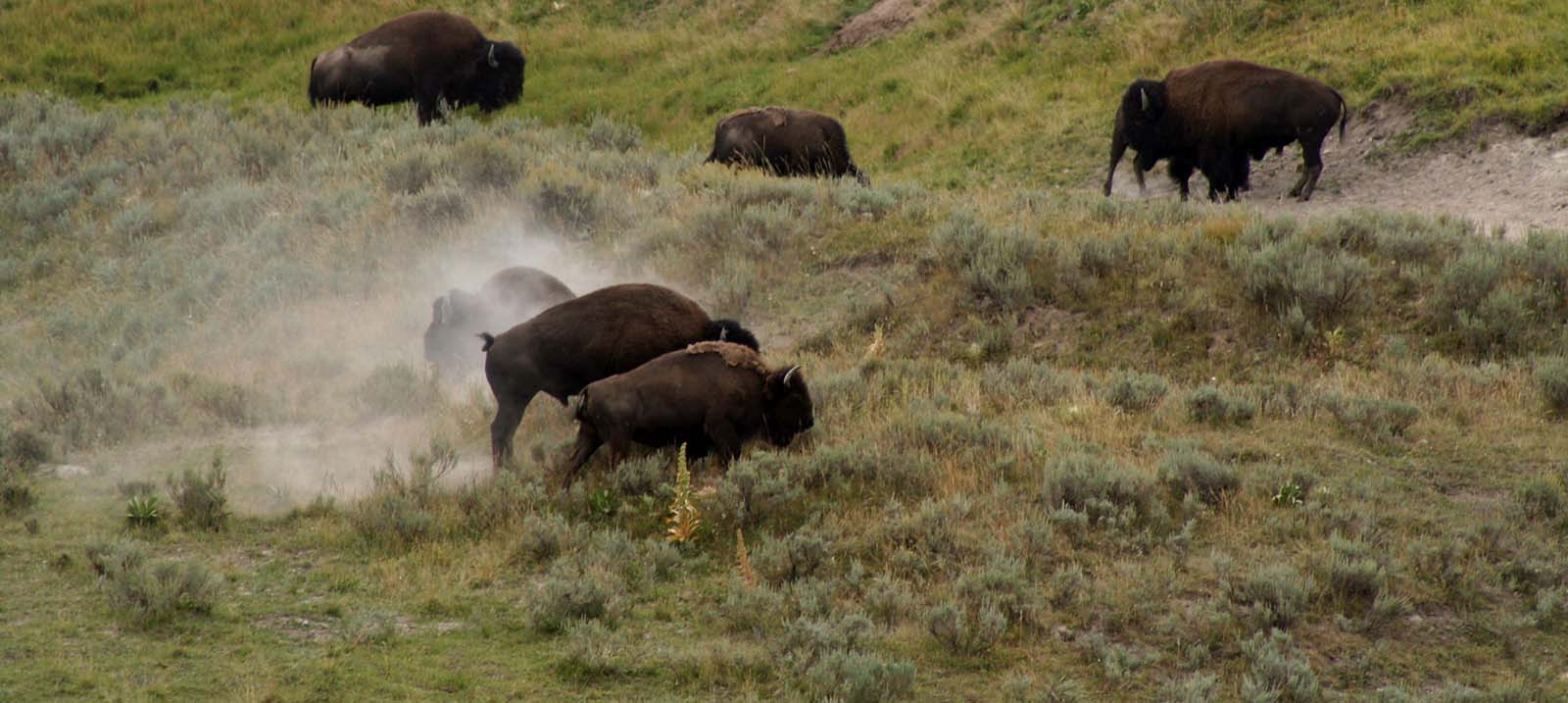 Draper After Dark Lectures
This series of evening talks, also generously supported in part by Sage Creek Ranch and the Nancy-Carroll Draper Foundation, usually takes place once a month (exact date depends on speaker) June through August. With our shift to virtual rather than in-person talks, plans for this series are still in flux.
Draper Museum Raptor Experience
The Draper Museum Raptor Experience is a live raptor education program of the Draper Natural History Museum. What better way to celebrate the wildness of this wonderful area than by sharing some of its most spectacular wild animals with our guests? Visitors can get an up-close-and-personal view of some of Wyoming's most recognized predators—the birds of prey! Click through to the Raptor Experience page, or visit our blog and facebook page to find out more!
This program of the Draper Museum is funded in part by the W.H. Donner Foundation and the Donner Canadian Foundation—the latter in partnership with the University of Wyoming's Berry Biodiversity Conservation Center.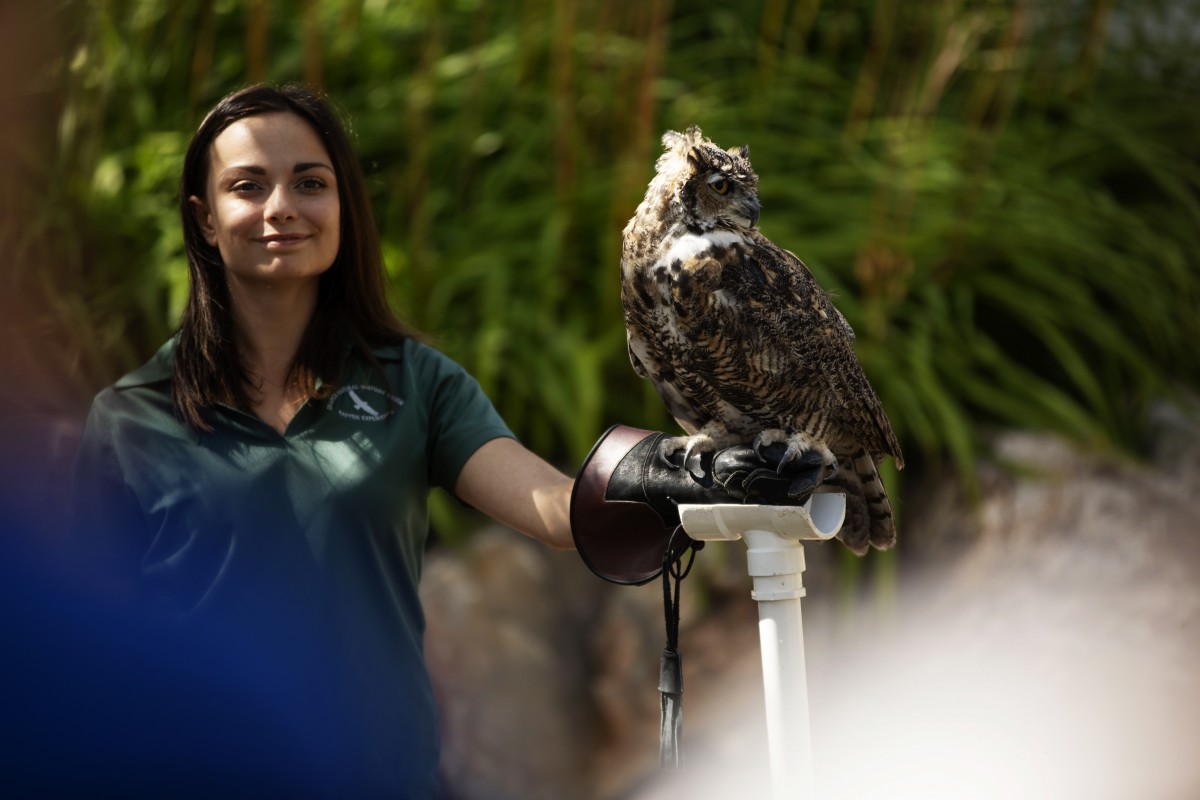 Field Expeditions
The staff of the Draper Natural History Museum lead a variety of popular field expeditions each year. Past trips have taken participants to the field in search of golden eagles, owls, the predators of Yellowstone, and Big Horn Basin geological wonders.
For more information about any of our Field Expeditions, contact Interpretive Specialist Emily Buckles at [email protected] or 307-578-4110.