Group Tours
The Buffalo Bill Center of the West is the perfect destination for group tours, from commercial bus tour excursions to family reunions. Book your group tour with us and connect to the stories of the American West!
Take a quick video tour!
Group Rates
Non-commercial groups
Groups of 15 or more pre-formed, non-commercial groups—conventions, corporate, youth clubs, religious, reunions, senior clubs and centers, universities.
Adult / seniors: $18
Youth (ages 6 – 17): $11
Children (ages 5 and younger): Free!
Commercial tour operators
Rates for 2023 are $18 per person for commercial tours; click here for our WY Supplier sheet. For more information, please e-mail Custom Events & Group Travel Manager Josie Hedderman or call 307-578-4000.
"Favorite Museum for Groups" winner!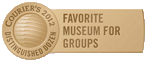 We are honored to have been named a bronze award as one of America's "favorite museums for group travelers" by the National Tour Association (NTA)—article starts on page 24 of this link, the leading association for professionals serving travelers to, from, and within North America. The Center tied for bronze with New York's American Museum of Natural History. Gold award went to the Smithsonian Institution and silver to the Metropolitan Museum of Art in New York City.
Facility rentals
Facilities rental and special event location inquiries: Please visit our Facility Rental page, e-mail Josie, or call 307-578-4000.
School groups
Public schools: Please visit our School Programs section, e-mail Gretchen Henrich, or call 307-578-4061.
Facility features and amenities:
Click here for a brochure about the Center. Or get the lay of the land by viewing our Visitor Guide.
Facility Information
Eatery & Coffee Bar
Points West Market
Auditorium (seats 160)
Classrooms
Free parking (see map)
Bus unloading area
Wheelchairs
Foreign language guides (see below)
Immaculate restrooms
Outdoor sculpture gardens
Research library
Free internet access
Automated teller machine
Short history of the Center
Foreign Language Visitor Guides
Proud member of the American Bus Association and the National Tour Association.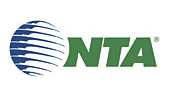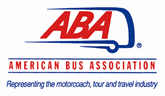 The Buffalo Bill Center of the West is a Smithsonian Institution Affiliate.
Eatery and Coffee Bar
Our Eatery offers a daily menu and our Coffee Bar features hot and cold drinks along with an assortment of tasty snacks and desserts.
The Center also does catered events on-site. Click here to visit our catering and events page.
Hit the Trail Saddlebag Lunch:
For large bus groups needing lunch on the go. Assorted sandwiches made with fresh roasted breast of turkey, ham, or roast beef with cheese on an assortment of artisan rolls and breads. Box lunches also come with cole slaw, potato chips, a freshly baked cookie or brownie, a piece of fruit, and a bottle of water.
Special Programs and Opportunities
Chuckwagon Experience
Enjoy an authentic outdoor chuckwagon meal—lunch and dinner menus available—cooked on site at the Center. These add-ons are also available: western entertainment, demonstrations, and memorabilia. E-mail Josie for the details.
Draper Museum Raptor Experience
Ancient Greek philosopher Aristotle said, "In all things of nature, there is something of the marvelous." At the Draper Museum of Natural History, we couldn't agree more. Get an close-up look at some of our most popular residents, our magnificent birds of prey, golden eagle, great horned owl, red-tailed hawk, turkey vulture, a peregrine falcon, an American kestrel, a short-eared owl, a saw-whet owl, and a bald eagle. Daily shows, included with admission.
Maps & Mileage
Find your way to Wyoming, Cody, and the Buffalo Bill Center of the West!
Flying to Cody? Visit Yellowstone Regional Airport's website.
See you down the Wyoming trail!