WHAT DO LYME DISEASE, ROCKY MOUNTAIN SPOTTED FEVER, WEST NILE VIRUS, AND HANTAVIRUS—DISEASES WITH WHICH WE'RE FAMILIAR IN THE ROCKIES—HAVE TO DO WITH THE DREADED EBOLA VIRUS IN WEST AFRICA?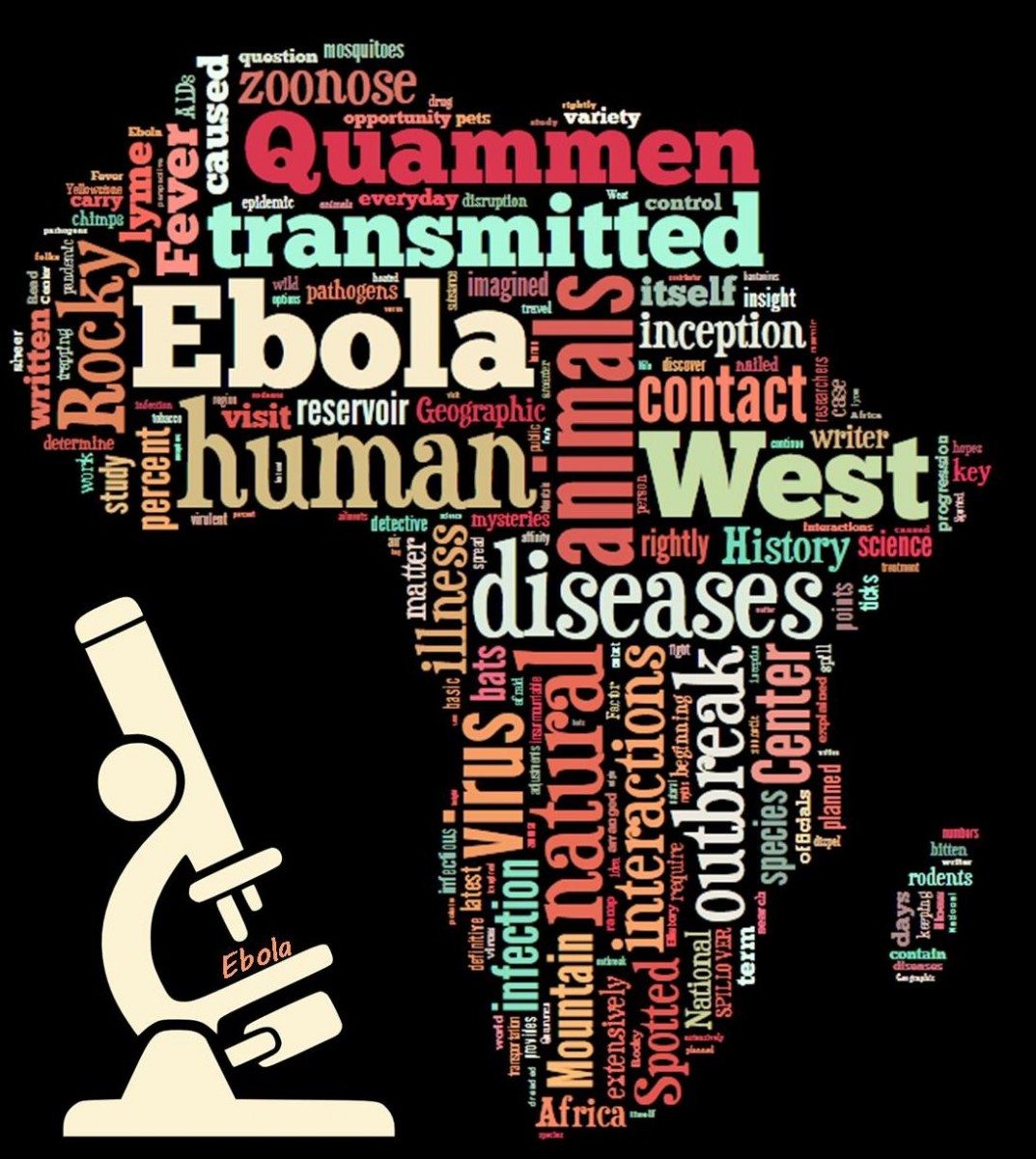 They're all ailments caused by animal-to-human contact. Since its inception, the Draper Natural History Museum at the Buffalo Bill Center of the West has committed itself to the study of human/nature interactions in the West. It seems only natural that the Draper would have an interest—and rightly so—with such diseases, no matter where they occur.
Two weeks ago, the Buffalo Bill Center of the West hosted David Quammen, a science writer and National Geographic contributor writing extensively about the natural world—most recently about animal-to-human transmitted diseases. His visit was far more timely than any of us could have imagined when the Draper Natural History Museum folks planned the lecture months ago.
With four key points, Quammen spoke about the latest Ebola outbreak with perspective, insight, and facts:
• ZOONOSE: Ebola is a zoonose, an illness (in this case a virus) transmitted from animals to humans. I'd never heard the term, but Quammen noted that 58 percent of all human pathogens come from animals like rodents (hantavirus), mosquitoes (West Nile Virus), ticks (Rocky Mountain Spotted Fever), bats (possibly Ebola), chimpanzees (AIDs), and the like. These days, 75 percent of all emerging infectious diseases come from animals. But, in the beginning, these ailments are all mysteries and require your basic, everyday variety detective work.
• RESERVOIR HOST: To get an ailment like Ebola under control, researchers have to determine which species are "reservoir hosts," i.e. those animals who carry the infection. Theories abound about the origin of Ebola—chimps? bats?—but nothing definitive has been nailed down.
• SPILLOVER: After officials discover the zoonose origin, the next question is how the infection is transmitted. In other words, on that first animal-to-human interaction, how does the illness "spill over"? There has to be some particular human disruption that provides the opportunity for contact—like hunting, trapping, getting bitten or scratched, or keeping wild animals as pets.
• OUTBREAK: Once an infected person has contact with other humans, the illness can spread from outbreak to epidemic to pandemic. The progression depends on how virulent the disease becomes and how quickly it can be transmitted. Factor in air travel, public transportation, and the sheer numbers of humans, and the fight against a virus like Ebola can seem insurmountable.
To contain the Ebola outbreak, Quammen hopes drug companies continue to ramp up their search for treatment options—including, of all things, a tobacco-based substance. Therein lies his affinity for humans, a species who can make adjustments. "The idea is not to be afraid, but to become smarter," he explained…advice we'd all do well to heed.
Quammen's book, Spillover: Animal Infections and the Next Human Pandemic, is available through our Museum store by calling 800-533-3838. And click here to keep abreast of all the programming in the Draper Museum here at the Buffalo Bill Center of the West.