Celebrating local students can make lifelong impacts that encourage skill building, problem solving, and creativity, while igniting a spark that could impact them for years to come. Last summer the Buffalo Bill Center of the West's Interpretive Education Department and the Draper Natural History Museum partnered with Westside Elementary in Powell, WY to celebrate their fifth graders' exhibits and virtual interpretations of Yellowstone National Park. We continued this two-year tradition celebrating and unveiling this year's winners at the Center on August 10, 2017.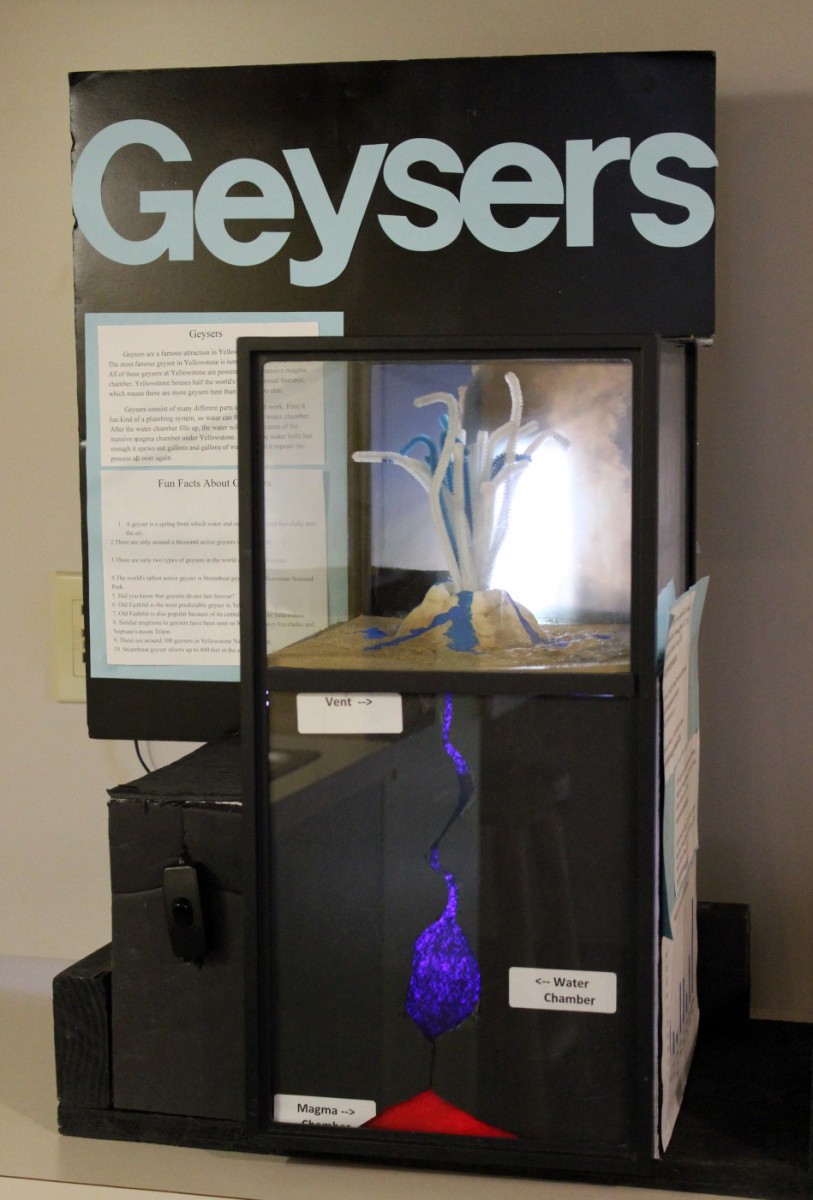 Winning Exhibit: Geysers
Isaiah Woyak and Trey Freeman created the winning exhibit "Geysers," about these amazing geothermal features of Yellowstone National Park. Dr. Charles Preston and I loved how interactive their exhibit is, allowing visitors to illuminate both the geyser and its plumbing. Their exhibit design is very well executed including their labels and use of materials. We know that our visitors will enjoy this exhibit, while learning more about the science behind Yellowstone's geysers.
Winning Travel Planner: The Five Coolest Features of Yellowstone
Hannah Wood and Shawntay Jones chose another approach in interpreting Yellowstone National Park. Their winning project is a travel planner called "The Five Coolest Features of Yellowstone". Their project highlights some of the very best attractions in Yellowstone National Park. We particularly loved how they engaged the viewer with a narrative that is both informative, intriguing, and left us eager to learn about their next stop in their planner. It will not only help visitors to plan their vacation, but also to learn about the amazing places Yellowstone has to offer.
As we celebrate these local students, we encourage them to think big as they enter middle school. We hope they look for and embrace that spark that ignites their passion!