In 1903, when Hal Evarts was fifteen years old, he and a friend made camp on the Arkansas River. "Fur sign was plentiful," he wrote, "and one afternoon we put out our traps, an even dozen, all within a half-mile of camp in sure-fire muskrat sets. We sat late before the fire, discussing future prospects and decided to make a winter of it."
Hal and his buddy stuck it out for two months, finally driven away by 18 inches of snow that fell one night. They headed for the railroad, furs wrapped in blankets upon their backs, toting guns, the rest of their equipment cached behind them.
Vanished Into the Ether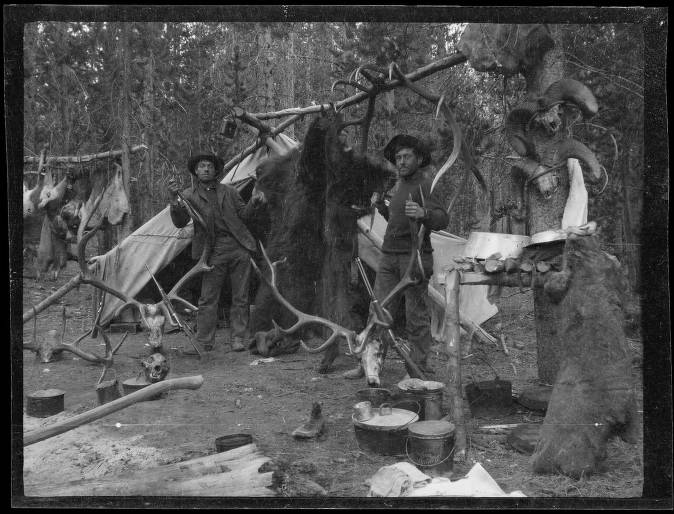 Do teenagers run away from comfortable situations? Hal Evarts's father died when he was twelve days old. When his mother remarried, she sent him to live with relatives. "I couldn't stand the bossing," Hal said. It was at this point that he vanished into the ether for several years; ether at this point consisting of, in part, at least, the remote Bighorn Basin.
Hal Evarts, a talented storyteller, was vague about where he had been during this period of his life. We know that he hooked up with Ned Frost and Fred Richard, the legendary guides, and that after a few years of this Hal drifted back to Kansas, where he married, much to the relief of his mother. It was shortly after this that he decided to get into the skunk business.
Why was it that Hal left his three-year tenure as a full-time Westerner a blank other than his time with Frost and Richard? And why, after learning how to guide and trap under the tutelage of Fred and Ned, did he choose to go back to Kansas and his clutch of female relatives?
A Can't-miss Proposition: a Skunk Ranch
We don't know. But back in Kansas, Hal worked for a newspaper, engaged in some business ventures, and then, oddly, returned to the location of his mountain mentors in Wapiti, Wyoming, this time with a wife and small son in tow. Hal's plan was to strike it rich with a skunk ranch.
Hal's mother-in-law was furious. In those days Cody to Wapiti was a two-day trip, and you had to go through the Shoshone River Canyon, heart-stoppingly steep and a bad road. Sylvia's mother tried to lure her away with tears. There was quite a scene. Sylvia stuck. She later referred to the period that followed as the happiest days of their lives.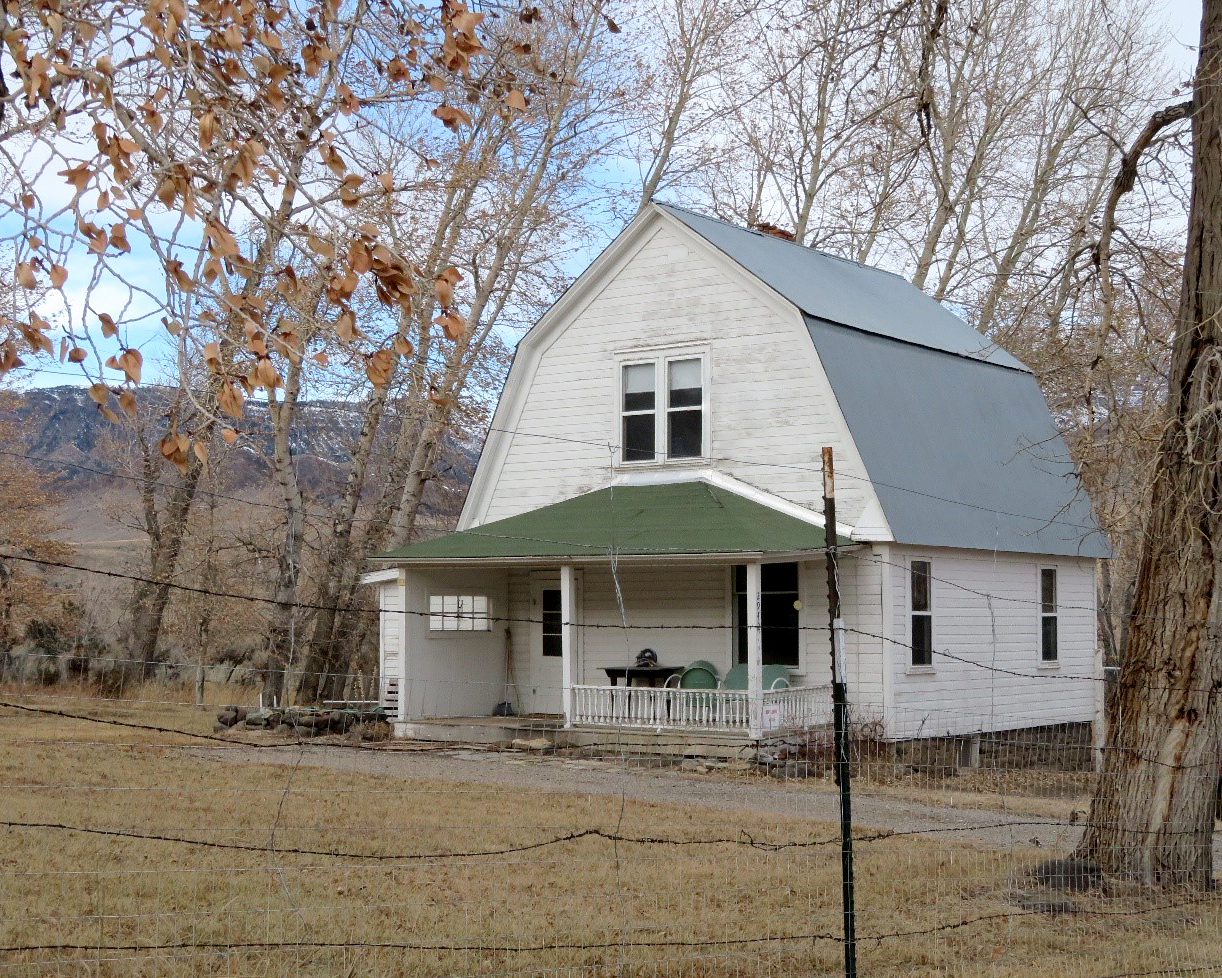 However, the winter of 1916-1917 was so cold that Sylvia and their son, Hal Jr., did go "outside" for a while, to Los Angeles, to stay with her mother. Hal was left alone with his skunks. Ned and his wife, Mary, promised Sylvia they would keep an eye on Hal. They did. One day, Ned Frost looked uphill to Hal's leaky house to see no smoke coming out of the chimney. Let Hal Jr. tell the story:
[Ned] saddled a horse and went plowing up the road through two feet of snow, where he found our back door wide open with the trunk of a green young tree protruding through it from inside the house onto the stoop. Puzzled, he peered in and saw Hal, wearing a fur cap and mackinaw, huddled over a table in front of the smoldering kitchen stove.
"Watcha doing?" Ned wanted to know.
Somewhat sheepishly, Hal admitted he was writing. He got up from his chair, straddled the trunk and hefted its butt a few inches deeper into the stove.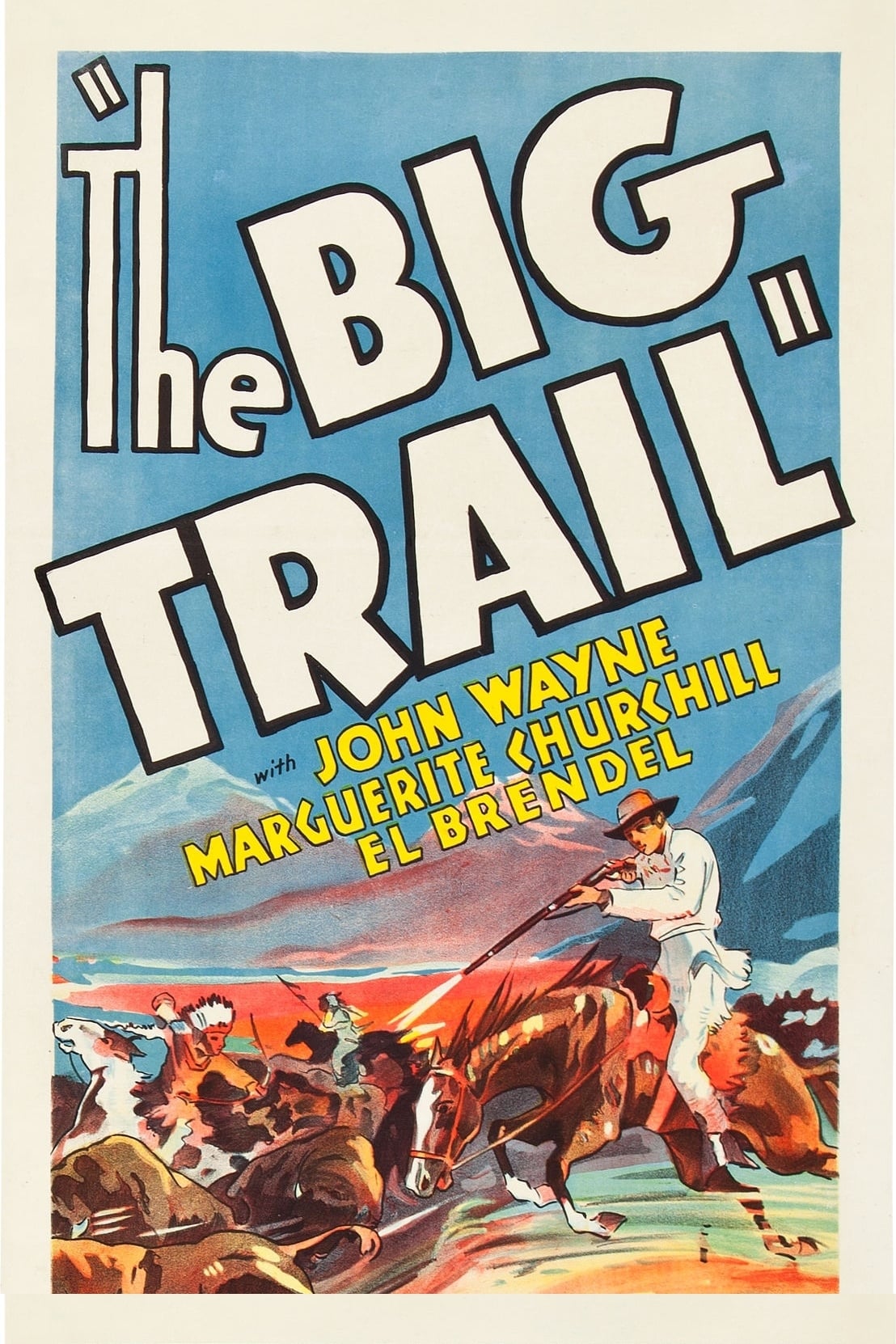 "So, why the Goddamnhell don't you shut the door?" Ned demanded. "It's twenty below outside."
"Because," Hal told him, "I was so busy writing I didn't have time to cut any firewood."
The Toast of Hollywood
The skunks all died. The man they hired to skin and flesh the pelts screwed it up; the result was a total loss. But Hal Evarts had found a new career. He sold the first stories he submitted, the first novel he submitted, and eventually, wrote the screenplay for The Big Trail, featuring John Wayne in his first leading role. In 2006, the United States Library of Congress selected The Big Trail for preservation in the National Film Registry, saying the film was "culturally, historically, or aesthetically significant." Hal, Sylvia, and Hal Jr. ended up in Los Angeles too. Always a little out of his element there, Hal liked to spend his free time traveling to Death Valley, where, skulking the prairie, he kept an eye out for local wildlife.
Devoid of literary pretensions, Hal told his son, "I'm only trying to tell a story." Hal's first novel, The Cross Pull, is set in the Absaroka Mountains. What it lacks in subtext it makes up for in fast-moving entertainment. "The cross pull," refers to the main character, a wolf-dog hybrid who moves between the world of people and the wild without ever really being a part of either. The term could be used to refer to Hal Evarts himself.