Coffee & Curators Members Event
April 2, 2022 @ 10:00 am

-

11:30 am

MDT

Coffee & Curators: Buffalo Bill Museum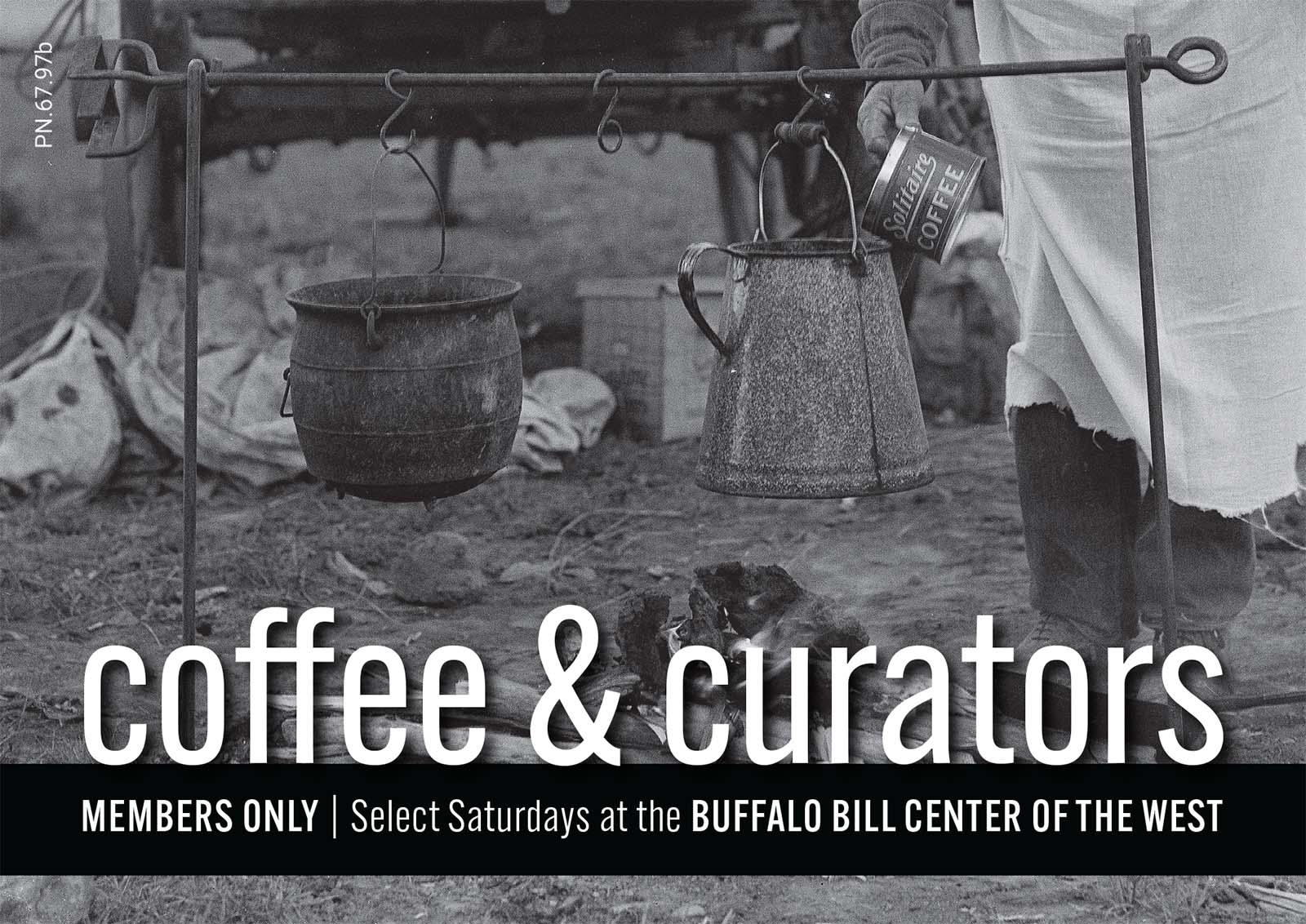 April 2, 10–11:30 a.m.
Free for members! Coffee & Curators invites members to enjoy coffee, refreshments, and the company of other members as one of the Center of the West's curators speaks on a topic inspired by the Center's permanent collections. Call 307-578-4008 or e-mail us to reserve your seat.
For our April event, we feature the Buffalo Bill Museum in a round of "Stump the Curator." Jeremy Johnston and Sam Hanna are ready to answer your questions about the Buffalo Bill Museum and the Papers of William F. Cody. What would YOU like to know? How does the museum acquire new objects? What's your most recent acquisition? What's your favorite thing about working at the Center? How do you decide what goes on display? Are there any documents of Cody's that you wish you had more of? What's the most shocking thing you've come across in your work? What do you really think of Buffalo Bill? What projects are you working on right now?
Feel free to prepare questions ahead of time or ask any you think of along the way in this casual interactive presentation. Jeremy M. Johnston currently serves as the Hal and Naoma Tate Endowed Chair of Western History, the Ernest J. Goppert Curator of the Buffalo Bill Museum, and the Managing Editor of the Papers of William F. Cody. Sam Hanna is the Curatorial Assistant of the Buffalo Bill Museum.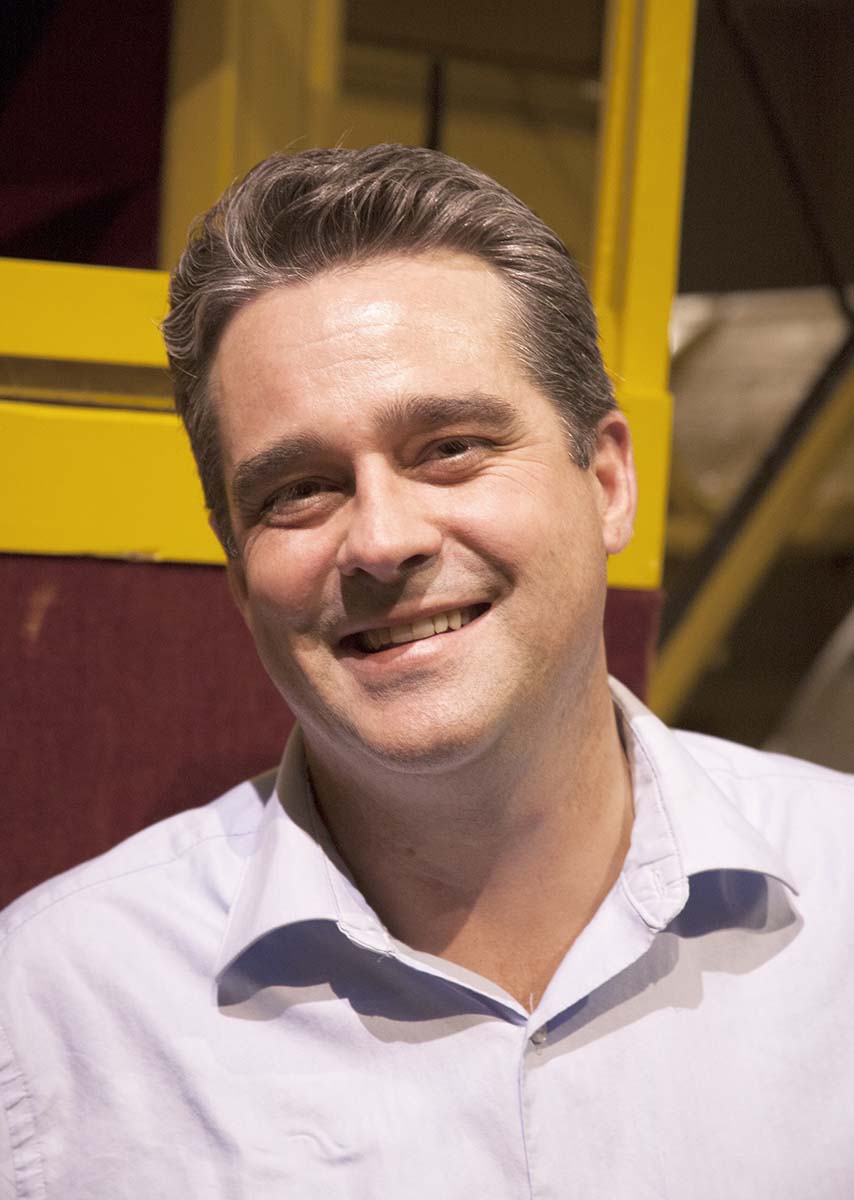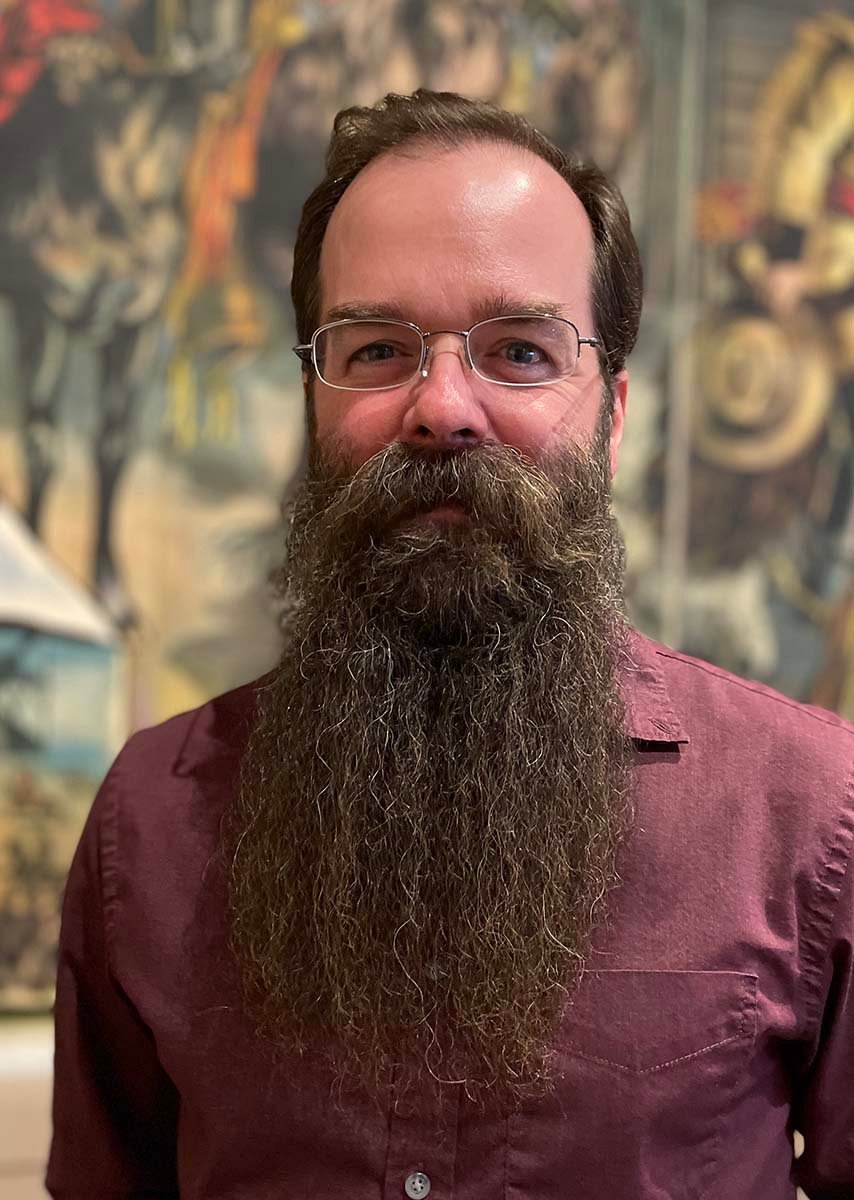 ---
Space for this members event is limited and reservations are required. Call 307-578-4008 or e-mail us to reserve your seat. Meet us at the main entrance — or stay tuned for information on how to attend virtually if you prefer.
Upcoming Coffee & Curators events for members:
• May 7: Cody Firearms Museum
• June 4: Whitney Western Art Museum
• August 6: McCracken Research Library
• October 1: Draper Natural History Museum
• November 5: Plains Indian Museum
---
Not yet a member but interested in joining? Click here to find out more. You can even join online!