Talk: Wildlife Wastelands of Wyoming
March 3, 2022 @ 12:00 pm

-

1:00 pm

MST

The Wildlife Wastelands of Wyoming: Renowned African Hunter Frederick Courteney Selous's Mediocre Safari through the Absaroka Mountains
By Jeremy Johnston
March 5, 2022
Free
Join us for our March Lunchtime Expedition, The Wildlife Wastelands of Wyoming: Renowned African Hunter Frederick Courteney Selous' Mediocre Safari through the Absaroka Mountains, presented by Buffalo Bill Museum Curator Jeremy Johnston. The free, in-person talk takes place in the Center's Coe Auditorium, with a virtual option available.
---
If you prefer to join us online, you may register in advance via Zoom webinar:
https://us02web.zoom.us/webinar/register/WN_ajIf1XsHQziBCdn90qa5sA
After registering, you will receive a confirmation email containing information about joining the webinar. By registering, your e-mail address will be added to our list for updates on upcoming Lunchtime Expedition and Draper After Dark speakers. You can unsubscribe from that list at any time, either by clicking "Unsubscribe" at the bottom of those e-mails or by contacting [email protected].
---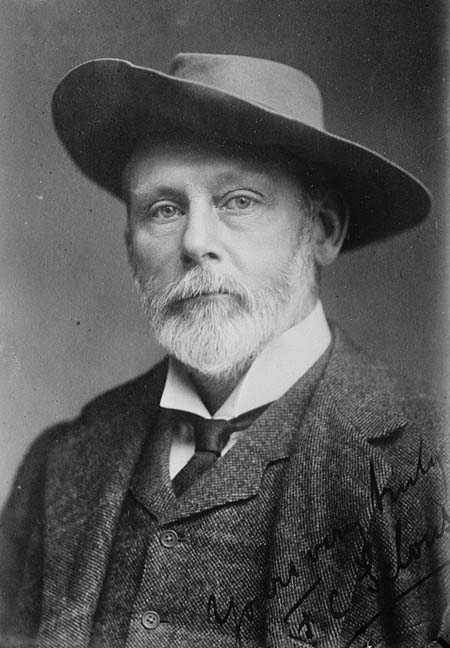 About the presentation
In 1897, famed British sport hunter Frederic Courteney Selous, accompanied by his wife and Sheridan rancher William Moncreiffe, hunted the headwaters of the South Fork of the Shoshone River. Despite the dismal hunting trek on the South Fork, he returned the following year to the North Fork. Selous was no ordinary hunter.
Many British citizens considered him the perfect model of a British explorer and hunter, one who expanded the imperialistic claims of the British Empire in Southern Africa. After years of hunting in Africa, Selous wished to experience the rugged wild west he read about as a boy. In planning his hunting trips to Wyoming, Selous sought information from the renowned American hunter Theodore Roosevelt, who urged Selous to avoid the Big Horn Mountains due to overhunting in the area. Instead, Roosevelt recommended hunting the Two-Ocean Pass region south of Yellowstone National Park, where he enjoyed an 1891 hunting trip.
While Selous enjoyed fishing the South Fork of the Shoshone, the lack of big game stemming from the great slaughter by market hunters and local settlers ignoring the state's game regulations disheartened him. Selous expressed this disappointment in his book Sport and Travel East and West, "the great herds which according to tradition were once so numerous, and the constant sight of which must have added such an indescribable charm to their wild and beautiful surroundings, have now disappeared forever." Upon his return from his dismal hunting trip, Selous wrote of his disappointment to Theodore Roosevelt.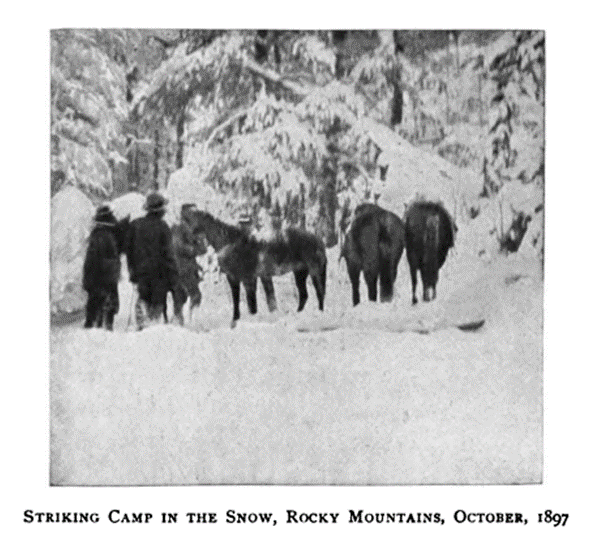 Selous's negative review of the region's hunting potential motivated George W. T. Beck, William F. "Buffalo Bill" Cody, and others to further advocate for even more protection of big game animals through the stricter enforcement of game laws. This successful effort provided countless opportunities for hunters and wildlife viewers up to the present day. Also, in response to Selous's critical review, Buffalo Bill took steps to promote the region's hunting opportunities through his writings and the staging of celebrity hunting trips, rebranding the headwaters of the Shoshone River as a prime wildlife habitat.  
About the speaker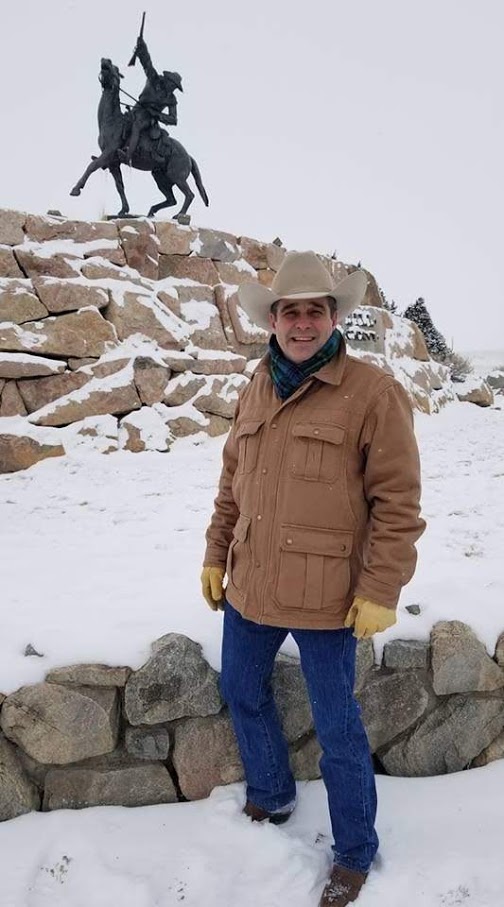 Jeremy M. Johnston is Ernest J. Goppert Curator of the Buffalo Bill Museum, the Hal and Naoma Tate Endowed Chair of Western History, and the Managing Editor of The Papers of William F. Cody. Johnston attended the University of Wyoming, where he received his Bachelor of Arts in 1993 and his Master of Arts in 1995. Johnston earned his PhD in American Studies at the University of Strathclyde in Glasgow, Scotland, in 2017. His doctoral dissertation examined the personal and professional relationship between Theodore Roosevelt and William F. "Buffalo Bill" Cody, soon to be published by University of Oklahoma Press. Johnston published various articles in Annals of Wyoming, Colorado Heritage, Points West, Readings of Wyoming History, and Yellowstone Science.
Johnston is the recipient of the 2006 Coke Wood Award, sponsored by Westerners International, for his article "Progressivism Comes to Yellowstone: Theodore Roosevelt and Professional Land Management Agencies in the Yellowstone Ecosystem." Collaborating with Dr. Charles Preston of the Center's Draper Natural History Museum, he published an annotated version of Ernest Thompson-Seton's Wahb: The Biography of a Grizzly, published by University of Oklahoma Press, which considers the Nature Faker Controversy between Seton and Roosevelt. Johnston recently coedited George W.T. Beck's Beckoning Frontiers: The Memoir of a Wyoming Entrepreneur with Lynn Houze, available from the University of Nebraska Press.
---
Upcoming Lunchtime Expeditions
• May 5: Dr. Frank van Manen, The Biology, Science, and Management Behind the Remarkable Recovery of the Yellowstone Grizzly Bear
• June 2: Drs. Victor E. Camp and Ray Wells, The Case for a Long-Lived and Robust Yellowstone Hotspot
• July 7: Can Behavior Help Species Cope with a Changing Climate
• August 4: Land Rematriation with Buffalo Restoration is Reconciliation
• September 1: Bats & Bones: What's New at the Draper Natural History Museum?
• October 6: The Costs of Thermoregulatory Behavior: How Are Moose in the Cody Region Coping as Summers Intensify? 
• November 3: Evidence for Glaciation in the Northwestern Big Horn Basin and the Absaroka and Beartooth Mountains
• December 1: Camps, Kills, and Mountain Landscapes: Records of Bison
Support for the Draper's Lunchtime Expedition series has been made possible by Sage Creek Ranch and the Nancy-Carroll Draper Charitable Foundation.
Related Events