Talk: Human access at grizzly bear moth feeding sites
February 3 @ 12:00 pm

-

1:00 pm

MST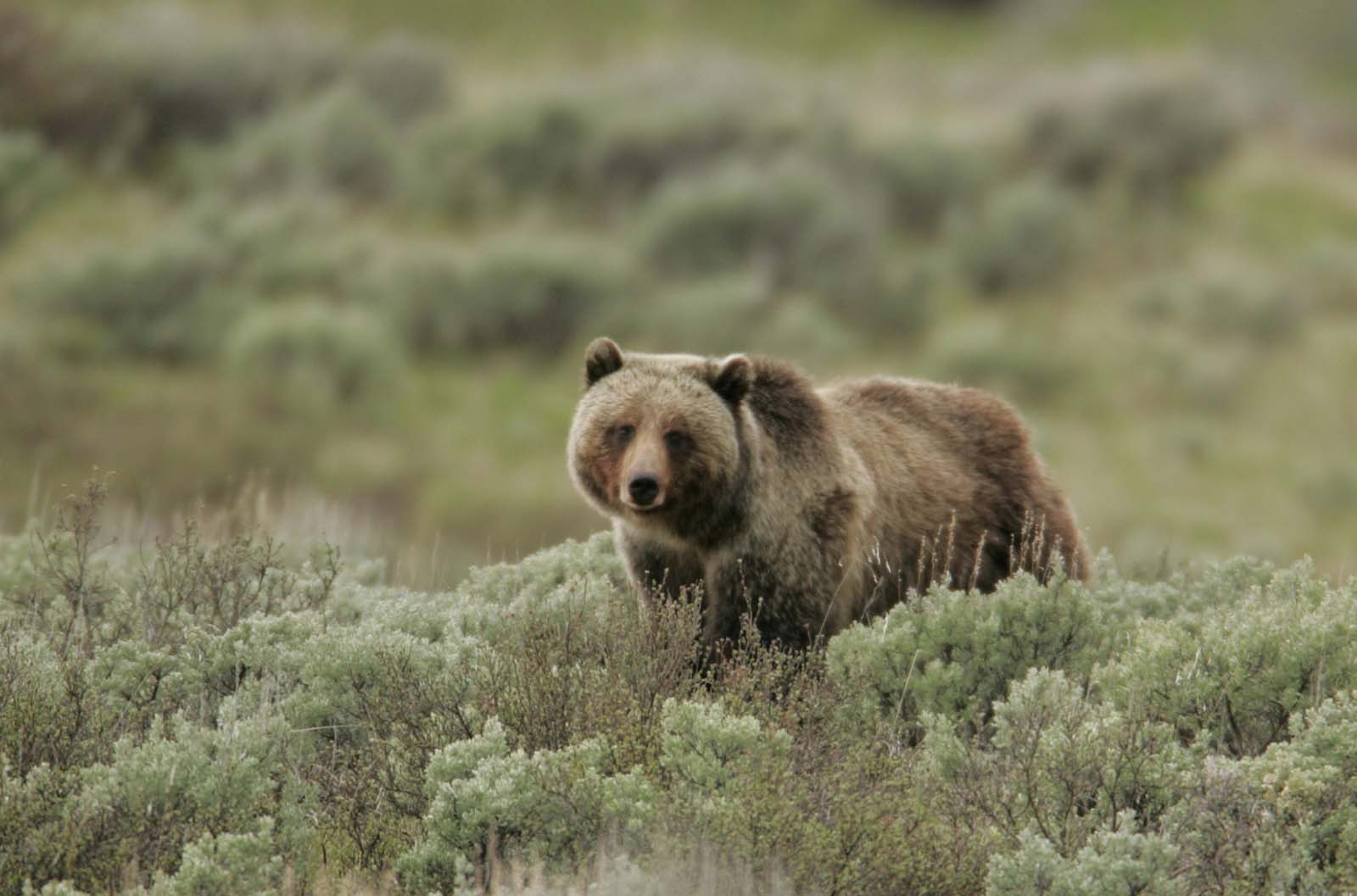 Human access at grizzly bear moth feeding sites on the Shoshone National Forest
By Andrew Pils
February 3, 2022
Free
Join us for our February Lunchtime Expedition, Human access at grizzly bear moth feeding sites on the Shoshone National Forest, presented by Wildlife Biologist Andrew (Andy) Pils. The in-person talk takes place in the Center's Coe Auditorium, with a virtual option available.
---
If you prefer to join us online, you may register in advance via Zoom webinar as soon as we have the link available for that option. We'll post it here!
Register at: https://us02web.zoom.us/j/87060335618?pwd=QldERlNHbVQ3Y3RycU91T0p0eGZNZz09
Passcode: 443906
After registering, you will receive a confirmation email containing information about joining the webinar. By registering, your e-mail address will be added to our list for updates on upcoming Lunchtime Expedition and Draper After Dark speakers. You can unsubscribe from that list at any time, either by clicking "Unsubscribe" at the bottom of those e-mails or by contacting [email protected].
---
About the presentation
Army cutworm moth aggregation sites are an important food source for the Greater Yellowstone grizzly bear population. Moths annually migrate in large numbers from agricultural regions and congregate in high-elevation scree fields. There is currently a lack of published information available for managers to understand the ecology and potential vulnerabilities of grizzly bears at moth feeding sites.
Anecdotal information suggests that there is increasing interest in human access to moth feeding sites for commercial filming, outfitting, and guiding activities, and recreational visits by hikers. As a result, the revised Shoshone Forest Plan directed the Forest Service to work collaboratively with other agencies and institutions to improve information on grizzly bear-human interactions at moth sites, and to prepare a comprehensive moth site management plan before permitting new commercial activities at moth sites.
In collaboration with Montana State University, the Forest Service initiated a graduate study to investigate this topic in 2017. Graduate student Erika Nunlist developed a model of human accessibility for all moth sites, and two of the sites with highest accessibility were selected for more detailed study. In 2017 and 2018, Erika and her field crews used a variety of methods to quantify human use at two moth feeding sites on the Shoshone National Forest. Additionally, systematic bear surveys were conducted. Human use levels and human-bear interactions were much higher at the South study site compared to the North study site. Bears strongly avoided human presence in 80 percent of documented interactions at the South site. Results indicated that concerns for both human safety and disturbance of bears at the South site are valid. Recommendations for addressing these concerns include continued monitoring and developing educational tools to inform recreational users about best practices for improving their safety while minimizing disturbance to bears. These results will directly inform the development of a moth site management plan for the Shoshone National Forest over the next several years.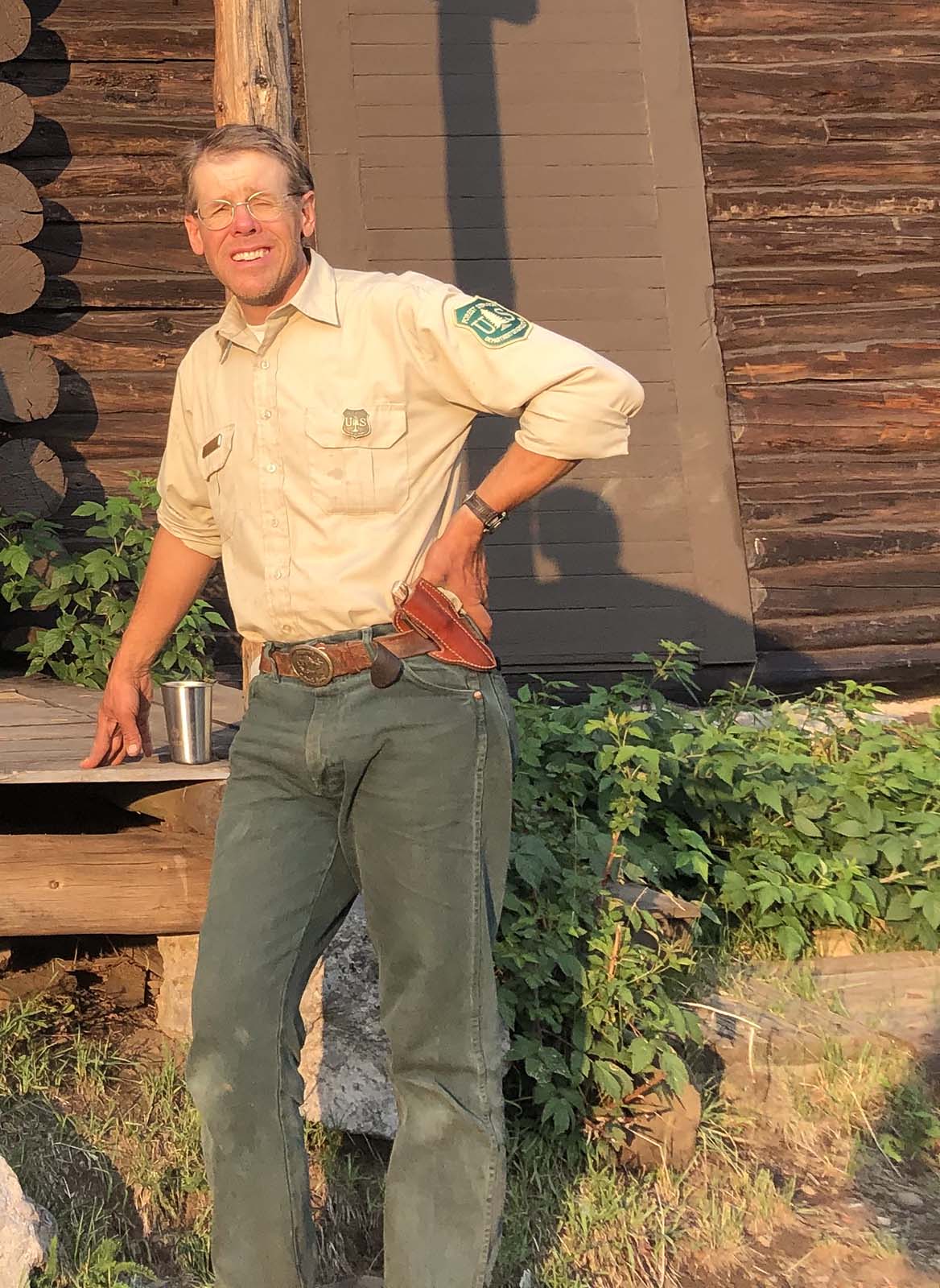 About the speaker
Andrew (Andy) Pils grew up in central Wisconsin, where his family always encouraged his love of the outdoors. After graduating from the University of Wisconsin with a bachelor's degree in Wildlife Ecology in 1994, he volunteered for an elk research study in Yellowstone National Park. This led to a graduate project investigating techniques for assessing elk nutrition through analysis of snow-urine samples at Montana State University.
After completing his master's degree in 1998, he worked a variety of seasonal jobs around the Greater Yellowstone Ecosystem before accepting a permanent job with the U.S. Forest Service in the Upper Peninsula of Michigan. Next stops in his career included two years in Kemmerer, Wyoming, with the Bureau of Land Management and six years in West Yellowstone, Montana, with the Gallatin National Forest. Andy moved to Cody and the Shoshone National Forest in 2008, where he is currently the Forest Wildlife Biologist. Much of his time is spent working on grizzly bear issues; minimizing human-bear conflicts is a primary focus.
Off the job, he spends as much time as possible with his wife Shannon, their two dogs, and their horses exploring the amazing resources of the Greater Yellowstone Ecosystem and Bighorn Basin. 
---
Upcoming Lunchtime Expeditions
• March 3: Dr. Jeremy Johnston, The Wildlife Wastelands of Wyoming: Renowned African Hunter Frederick Courteney Selous's Mediocre Safari through the Absaroka Mountains
• May 5: Dr. Frank van Manen, The Biology, Science, and Management Behind the Remarkable Recovery of the Yellowstone Grizzly Bear
• June 2: Drs. Victor E. Camp and Ray Wells, The Case for a Long-Lived and Robust Yellowstone Hotspot
• July 7: Can Behavior Help Species Cope with a Changing Climate
• August 4: Land Rematriation with Buffalo Restoration is Reconciliation
• September 1: Bats & Bones: What's New at the Draper Natural History Museum?
• October 6
• November 3
• December 1
Support for the Draper's Lunchtime Expedition series has been made possible by Sage Creek Ranch and the Nancy-Carroll Draper Charitable Foundation.
Related Events