Teacher and Student Resources
The Buffalo Bill Center of the West offers these many resources for teachers and students, including tour maps, Skype in the Classroom lessons, and our Education Opportunities Guide.
Come explore the habitats of the Greater Yellowstone Ecosystem using this engaging interactive! Learn about this special ecosystem and the amazing animals that live there with 360 photos, immersive videos, activities and content. This resource is perfect for students, teachers, and families! And, teachers—all content is standards and inquiry based with built in assessment tools.
Educator Megan Smith recently took viewers on the 360 Adventure through a Live Skype in the Classroom event! Click here to watch the video and explore with Megan.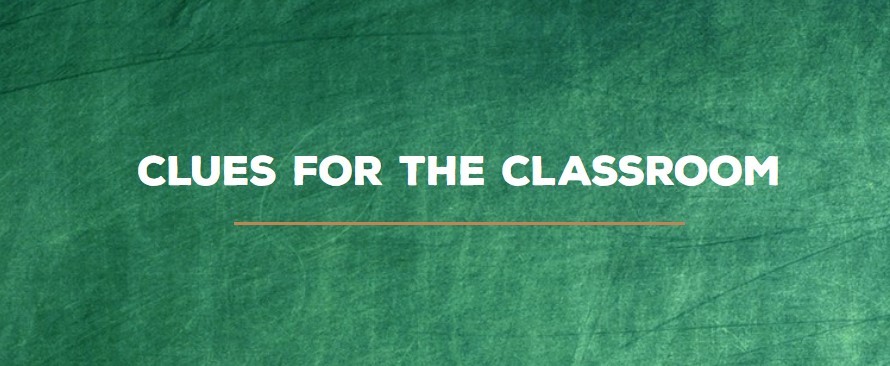 This is your non-stop shop for content standards and skills based digital resources. Access videos, primary sources, activities, and lesson plans grouped by subject and state benchmarks. Visit the following content areas on Clues for the Classroom.
Virtual Professional Development Modules
Join us late Fall of 2020 for two virtual Indian Education for All professional development modules delivered via Zoom.
Module 1: Object-Based Teaching and Learning
Module 2: Cultural Competencies
Contact Heater Bender at [email protected] or 307-578-4096 for more information.
Free Professional Development Opportunities
The Center is excited to offer some exciting new professional development opportunities. For more information about these workshops, e-mail Megan Smith or contact her at 307-578-4028.
Bringing Primary Sources Alive in Your Classroom
Primary resource challenge – think outside the box! During this professional development session, teachers will dive into the availability of online collections, library archives, art, and three-dimensional objects to use as primary resources. Teacher's will leave with the tools to create their own lesson that they can bring back to their classroom. Center educators can design a program based on your specific needs.
What's Art Got to Do with Science and Culture?
Let's get creative in how teachers can bring art into their classroom. During this workshop, teachers will bring an interdisciplinary approach into how they can use art when covering content areas such as science, social studies, literacy, culture, and even math.
What's the Story: Teaching with Objects in Your Classroom to Facilitate Student Centered-Learning
Did you every think different kinds of shoes have a story? Or maybe, different hats? Together we'll work with teachers to uncover the hidden stories about objects centered around our Plains Indian collection at the Buffalo Bill Center of the West. Then teachers can take what they've learned back to their classroom. Visit our Skype in the Classroom page to learn more about this professional development experience.
Virtual Field Trips and Skype in the Classroom
The Center is currently only scheduling self-guided (teacher led) field trips. With health and safety precautions in mind, we have temporarily suspended our onsite guided tours.
However, we can schedule you and your students for a virtual guided tour based on any of our onsite guided tours. You can visit the Center virtually by signing up for one of our participatory virtual field trips. Click here to learn more and then schedule a lesson with us!
Microsoft in Education has recognized the Center as an Educator Community Influencer, an Educator Community Contributor, and a Certified Microsoft Innovative Educator.
Teacher Guides for our Guided Tours and Virtual Field Trips
The following guides are available for teachers to print. Each guide contains objectives, standards, pre- and post-visit activities, and a resource list. Click on the images below for each tour to view its teacher guide.
Plains Indian Map Project
This Plains Indian Map—created with generous funding from The Brown Foundation, Inc., of Houston—is a fusion of scholarship and educational interpretation. The map represents 230 years of movement on the Plains amongst more than 45 different Indian cultures. Territorial, treaty, reservation, and state boundaries flow in an animated timeline.
The innovative scholarship and interpretation showcased in this map is recommended for a broad audience, including K–12 teachers and students. Viewers can pause the online animation at any point to study a particular map.
---
Scavenger Hunts
Scavenger Hunts are available now for self-guided exploration on your field trip to the Center. Please print scavenger hunts for your students prior to your field trip visit.
Click on the photo below to download our scavenger hunts. This document contains scavenger hunts for all museums.

Indian Education for All K-12 Resources
Visit our Indian Education for All Resources page to access all our onsite, outreach, and online offerings that meet Montana and Wyoming's Indian Education for All component in these state's Social Studies Standards.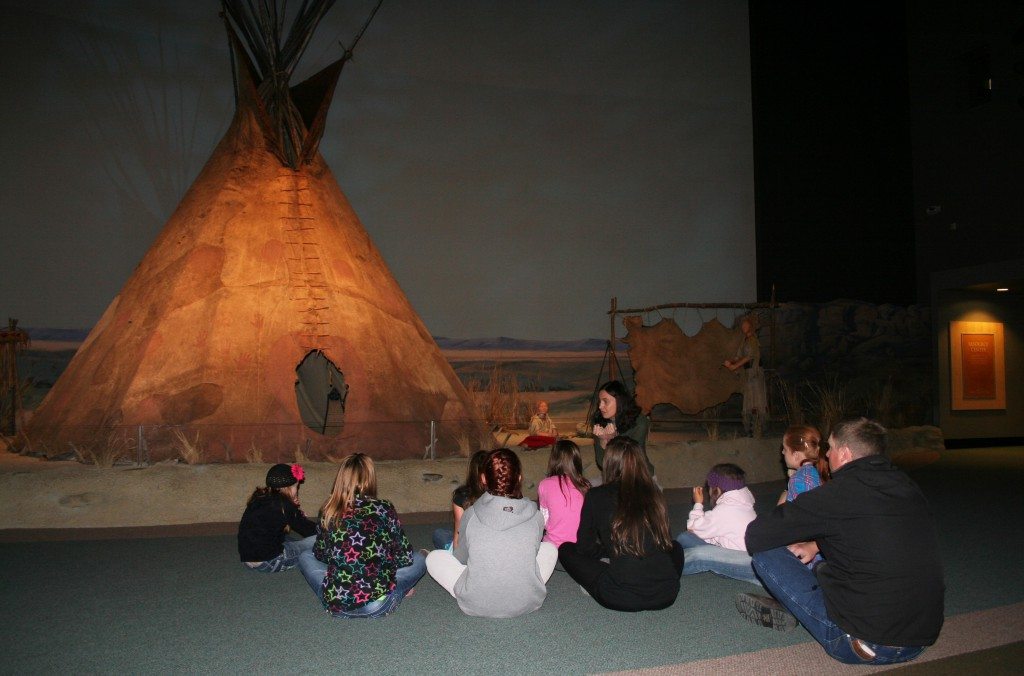 Other Resources for Your Classroom
Lending Materials
PLEASE NOTE: WITH HEALTH AND SAFETY PRECAUTIONS IN MIND, WE HAVE TEMPORARILY SUSPENDED THE LENDING OF OUR OUTREACH TRUNKS. THANK YOU FOR YOUR UNDERSTANDING; WE WILL UPDATE THIS PAGE SHOULD THIS CHANGE.
The Buffalo Bill Center of the West also offers outreach trunks, learning kits, and DVDs on a variety of subjects, including western art, history, culture, Yellowstone natural history, and more. Click here to find out the details and submit a request online.
Online Games and Interactives
Don't miss our new online games and interactives—as fun as they are educational.
Greater Yellowstone Sights and Sounds
Click here for short video clips, perfect for illustrating a school project.
Wyoming and Montana State Standards
All of our school services meet Wyoming and Montana state standards. Please click on the link below to view our standards correlation chart.