Originally featured in Points West in Winter 2010
Plains Indian game of hoop and arrows
In Plains Indian culture, boys and men played games that developed their skills as hunters and warriors.
In one game, the goal was to hurl an arrow into the center of a rolling hoop. Points were awarded according to which colored portion of the hoop fell on the arrow.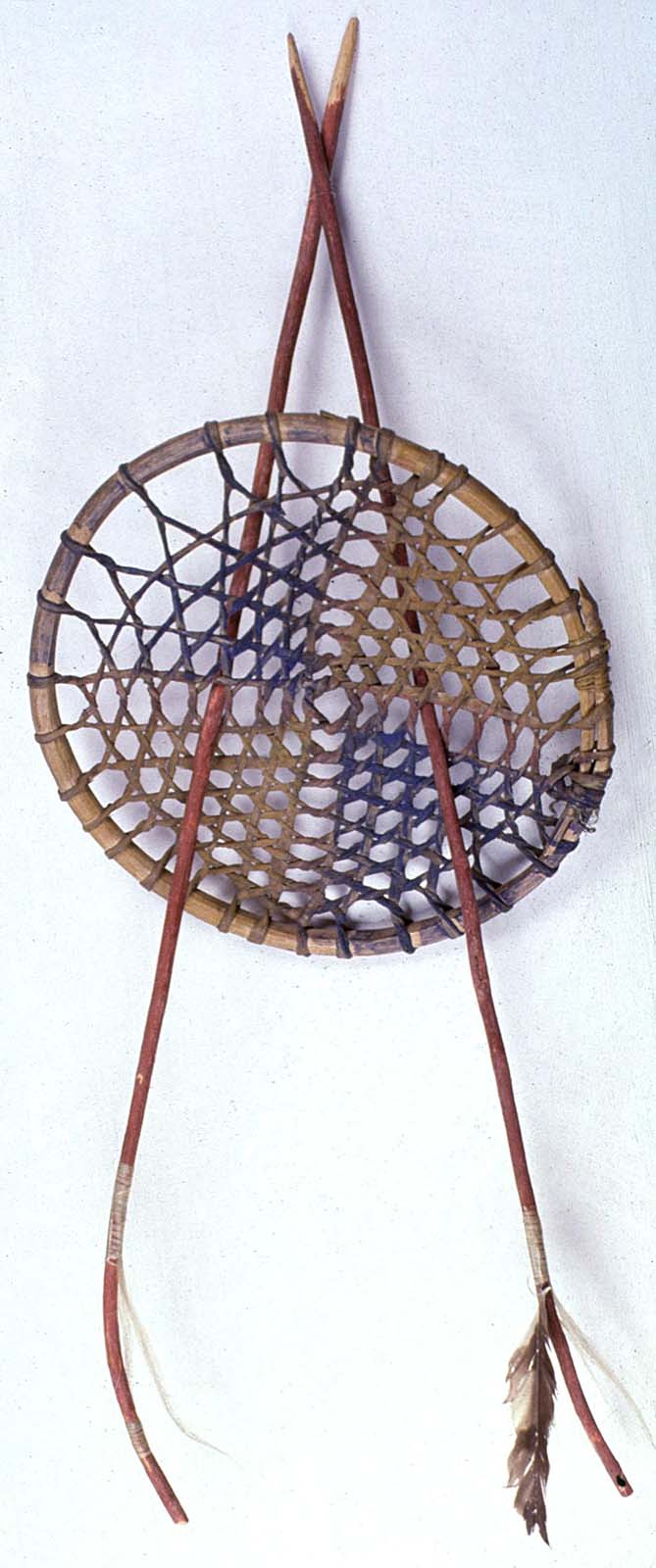 This example of a hoop and two arrows is of Sioux origin. The round wooden hoop is laced with rawhide thongs painted yellow and blue to divide the hoop into quarters. The arrows have carved tips and the upper ends are trimmed in horsehair and feathers. The arrows are about 32 inches long.
Hoop and arrows. Sioux, Northern Plains. Wood, rawhide thongs, red paint, blue paint, yellow paint, horse hair, and feathers. Royal B. Hassrick Indian Collection. NA.503.5A-C
Post 017