Artists have long been "drawn to Yellowstone." The Park's breathtaking vistas, its unmatched thermal features, and its remarkable wildlife are just a few of its inspiring sights. In a one-day symposium at the Buffalo Bill Center of the West on June 15, 2016, six scholars shared their perspectives on the history of art and artists in the Park. Inspiring Sights: Yellowstone through Artists' Eyes featured talks on historical and contemporary artists.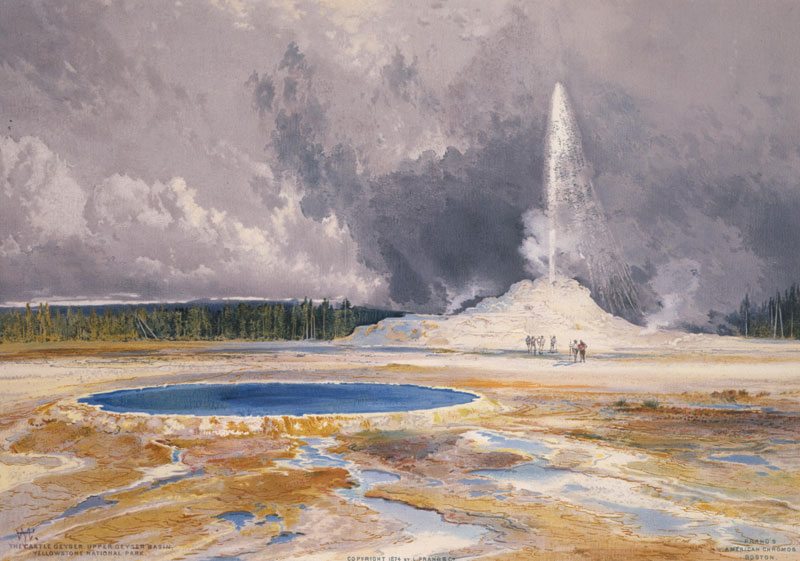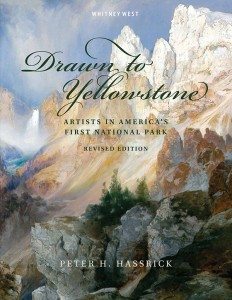 "We're excited to share in the 100th Anniversary of the National Park Service—especially since Yellowstone is right in our back yard," explained Karen McWhorter, the Center's Scarlett Curator of Western Art. "The symposium coincides with an exhibition of the same name in the Whitney Western Art Museum, as well as the publication of a revised edition of art historian Peter Hassrick's book Drawn to Yellowstone."
Inspiring Sights also related to three additional summer 2016 exhibitions at the Center: Yellowstone Discovered, a presentation of William Henry Jackson's Albertypes of Yellowstone; Mapping Yellowstone; and Invisible Boundaries: Animal Migrations in the Greater Yellowstone Ecosystem, an exhibition combining fine art, field research, and photography centered on animal migration in the Greater Yellowstone Ecosystem.
Symposium topics and speakers included:
Albert Bierstadt by Peter Hassrick, Director Emeritus & Senior Scholar, Center of the West
William Henry Jackson by Eric Paddock, Curator of Photography, Denver Art Museum
Thomas Moran by Joni Kinsey, Professor of Art History, University of Iowa
Backcountry Waterfalls of Yellowstone by Mike "M.C." Poulsen, Artist
Art, Science, and Conservation in Yellowstone by Karen McWhorter, Scarlett Curator of Western Art, Center of the West
Moderated by B. Byron Price, Director of Charles M. Russell Center for the Study of Art of the American West at the University of Oklahoma and Director of the University of Oklahoma Press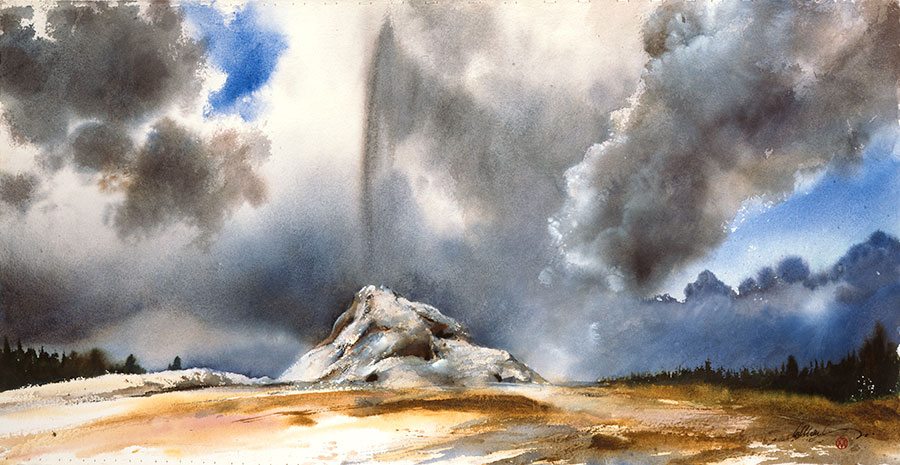 Costs for the symposium were $25 for students; $55 for Center of the West members; and non-members are $65.
---
Since 1917, the award-winning Buffalo Bill Center of the West in Cody, Wyoming, has devoted itself to sharing the story of the authentic American West. The Center is an affiliate of the Smithsonian Institution. For additional information, visit centerofthewest.org or the Center's Facebook page.