"I was born here, in this place that would come to be called the Old West. But, to my kind, the land was ageless. It had no beginning and no end, no boundary between earth and sky. Like the wind and the buffalo, we belonged here, we would always belong here…Whether that west was won or lost in the end, you'll have to decide for yourself…"
—Spirit from Spirit: Stallion of the Cimarron [1]
One of my all time favorite Western films is Bronco Billy. This film came out in the 1980s and stars Clint Eastwood as a man who has always loved the West and Buffalo Bill. In fact he has created his own Wild West Show to honor it.
I love this film for two reasons. First, Clint Eastwood is one of my favorite actors. Second, the message that Bronco Billy tries to deliver about being whoever you want to be. He may have been a shoe salesman from New Jersey, but that's not what he really wants to be. He wants to be Buffalo Bill, and he isn't going to let the time he lives in destroy his dreams. He is going to be whoever he wants.
At the Buffalo Bill Center of the West, we encourage you to take part in whatever facet of the West you love. Whether it is the wildlife, Native Americans, cowboys, mountain men, etc. During one week of Art in the Garden, I decided that I would do a series of activities that gave us a more personal connection, like Bronco Billy, to the West.
Below I have included the directions on how to do these activities, so you can make them at home!
The West and You
Wanted Posters
In previous posts we have covered Cowboys, Nature, Yellowstone, and more. Now it's time to put our attention on another icon of the old West, outlaws. The old West had numerous outlaws, Belle Starr, Billy the Kid, Jesse James, and Butch Cassidy to name a few. Now you can join their ranks, living on in infamy with your own wanted poster!
For more on outlaws of the Old West, go to the Gallery of Gunfighters in the McCracken Research Library.
Make Your Own Wanted Poster
Supplies:
Plastic tablecloth
Thick piece of paper
Black tea bags
Paintbrush
Markers
Scissors
Directions:
Prepare a cup of tea and wait for it to cool.
Lay down a plastic tablecloth over your work area. Place paper on top.
After the tea cools, dip your paintbrush into your tea. Paint the paper with tea.
Let the paper dry and give it another coat of tea.
Repeat painting the paper until it is as dark as you want it to be.
If you add extra tea water on the sides of the paper it will keep it from curling. (If the paper curls after it dries, place it under some heavy books to straighten it out.)
Once paper is dry, open a pair of scissors. Run the blade up and down the side of the paper to give to give the edges a ripped look.
Decorate with markers.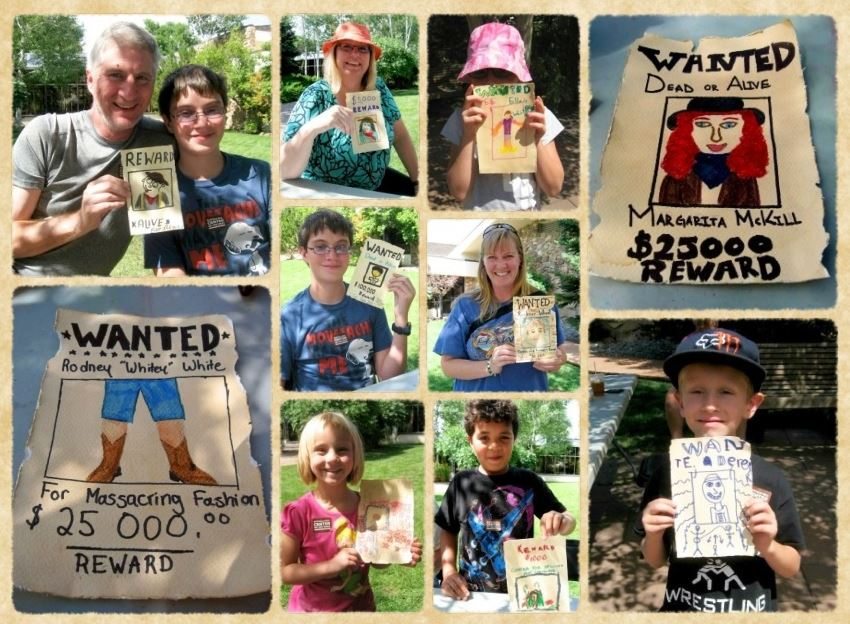 Animal Windsocks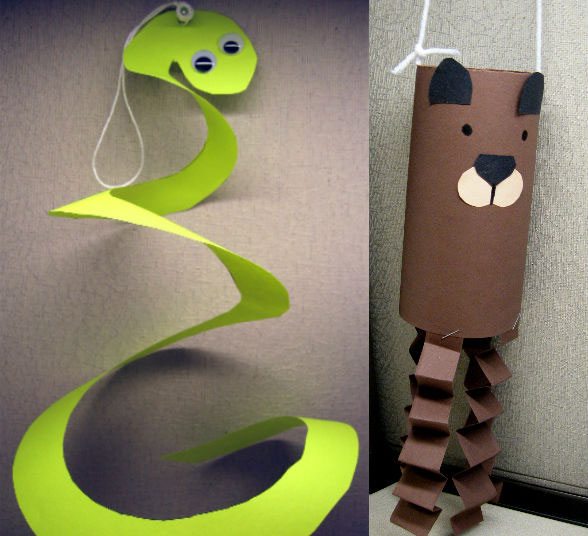 Visitors to the West enjoy seeing the wonderful animals that live in the parks and wide open spaces. In this activity, choose your animal and create a windsock.
Make Your Own Animal Windsock
Supplies:
Construction Paper
Scissors
Hole Punch
String
Glue Stick
Tacky or Craft glue
Googly eyes
Markers
Directions:
Spiral Snake
Draw a spiral on the paper, making sure the beginning bulges out a bit. (This will be the head.)
Color or put designs on it.
Cut it out.
Glue on two googly eyes or draw your own.
Punch a hole in the head.
Cut a piece of string and tie it through the hole.
Hang it up.
Other animals:
Choose one of the templates above.
Use it to trace and cut out the pieces.
Take a piece of construction paper and cut it in half
Take one half of the construction paper and glue on the pieces.
Glue on two googly eyes or draw your own
Take the edges of the paper and curve them to each other, stapling them down.
Take the other half of the construction paper and cut four, thin pieces of paper.
Fold them back and forth, like a fan.
Unfold the folded papers and staple them to the bottom of the rolled animal.
Punch two holes at the top, on either side of the animal.
Cut a piece of string and weave through the two holes, tying them together.
Hang it up.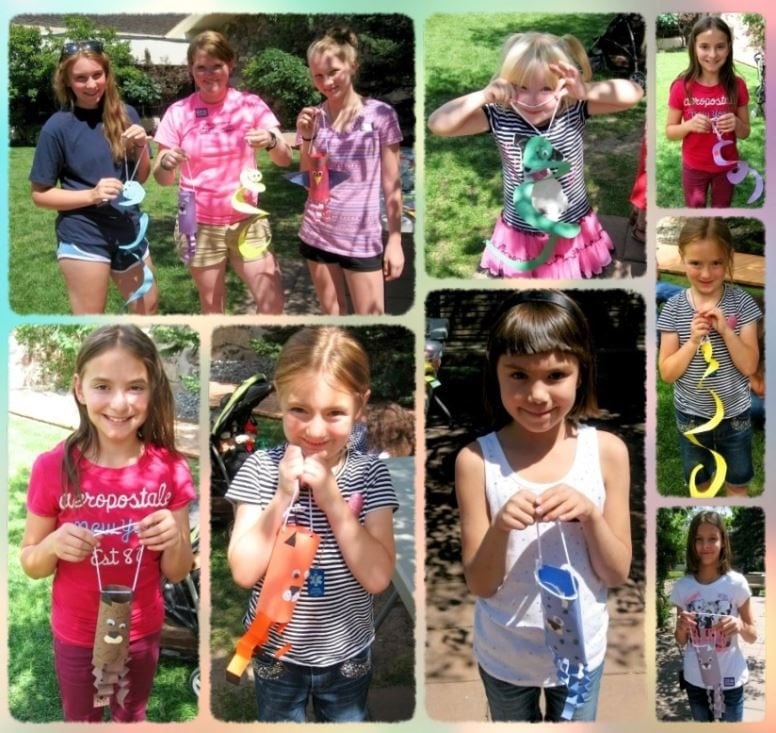 For more on Art in the Garden activities, go to Cowboy's Life is the Life for Me, Wild Things, How the West Was Fun, Nature Arts and Crafts, Wild Wonderland, and Western Arts and Crafts
For more on the West, visit the Buffalo Bill Center of the West
Notes:
Spirit: Stallion of the Cimarron, directed by Kelly Asbury and Lorna Cook, performed by Matt Damon, James Cromwell, and Daniel Studi, Dreamworks, 2002.
Bibliography
Bronco Billy. Directed by Clint Eastwood. Performed by Clint Eastwood, Sondra Locke, and Geoffrey Lewis. Warner Bros., 1980.
Spirit: Stallion of the Cimarron. Directed by Kelly Asbury and Lorna Cook. Performed by Matt Damon, James Cromwell, and Daniel Studi. Dreamworks, 2002.