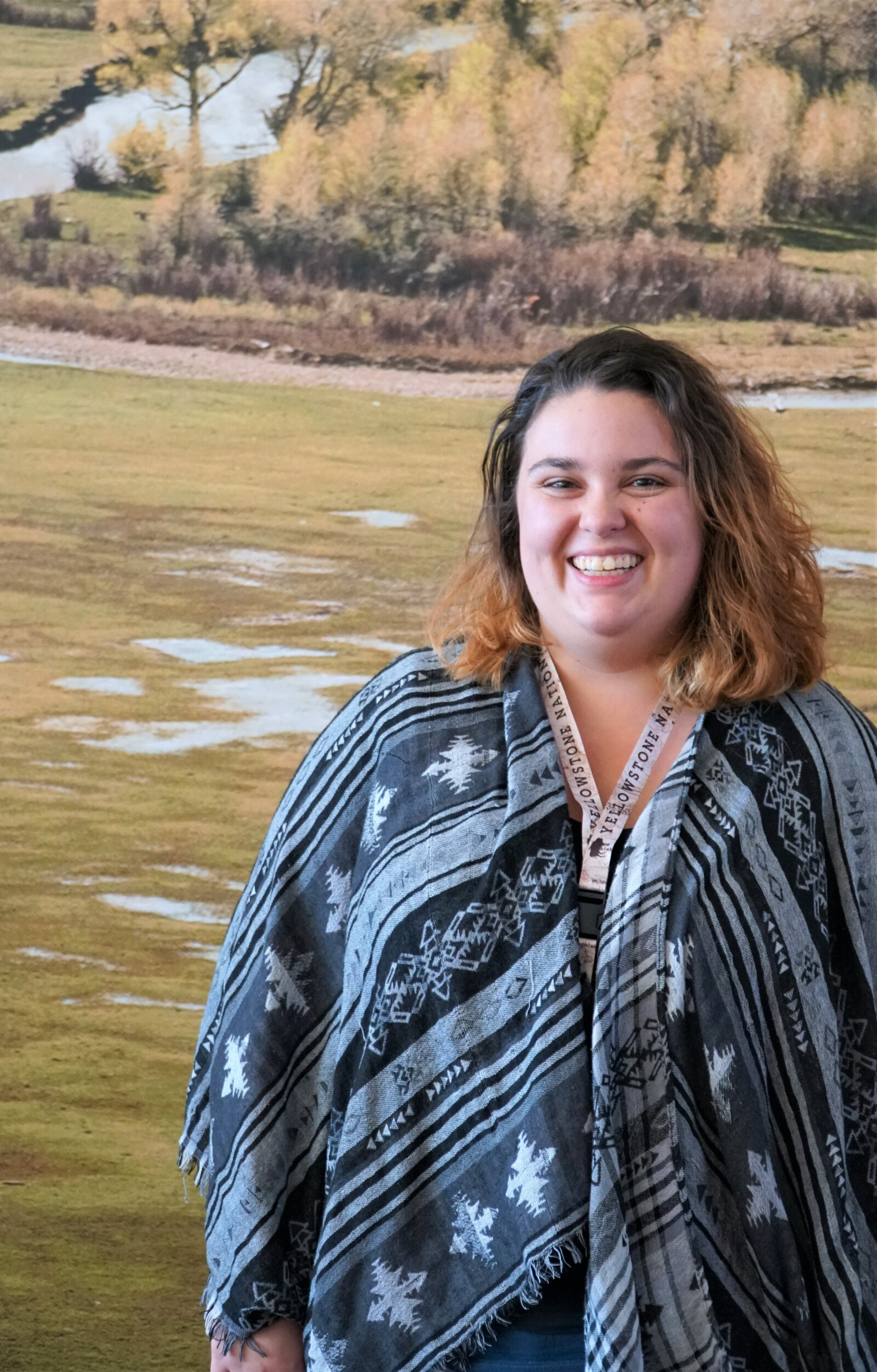 Originally from Riverside, California, Cassandra Leon is interning with the registration department. She is currently working on an MA in art history and an art museum education certificate from the University of North Texas in Fort Worth, Texas. Cassandra has already completed a BA in art history, minoring in Italian, from the same university.
The registration department has allowed Cassandra to get hands-on with artifacts, explore the vault, and investigate errors in collections records.
Initially a math major, Cassandra discovered her passion for art history after taking an elective in the subject. After interning at the Toledo Museum of Art, she particularly favors Ancient Roman art, with an emphasis in North African mosaics.
Cassandra aspires to build a career as a registrar in an art museum, making the internship at the Center of the West a perfect way to explore the field.
Her hobbies include reading a variety of genres, including art history (no surprise), registration manuals, mythological retellings and more. Cassandra also enjoys painting and has been exploring the region during her time in Cody.