Originally featured in Points West magazine in Fall/Winter 2017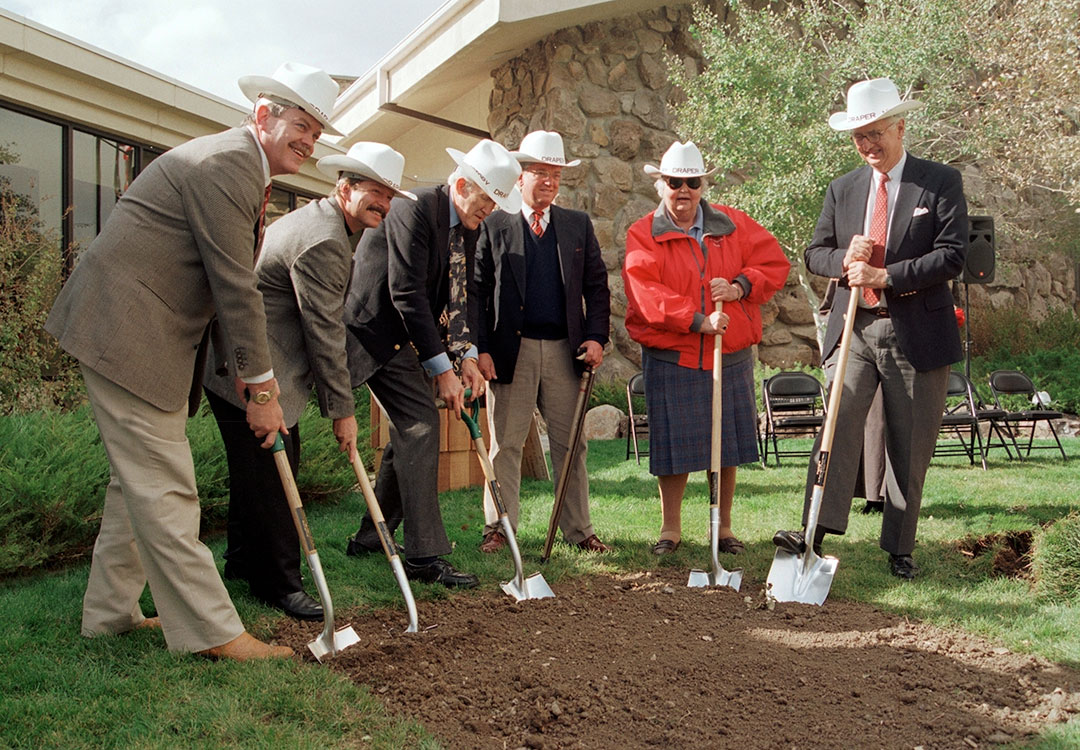 Shovels used in 2000 groundbreaking ceremony for the Draper Natural History Museum
The year 2002 brought a significant milestone for the Buffalo Bill Center of the West: the opening of the Draper Natural History Museum completed the story of the American West at the Center. Much of that story revolves around people living and modifying the landscape around them in the Greater Yellowstone region over millennia.
These groundbreaking shovels, which, in 2000, began the physical modification of the Center landscape to add the Draper, represent a symbolic change in attitudes regarding science and nature in the twenty-first century, solidifying the importance of the natural world in which we live here at the edge of the wild. The three people most instrumental in dreaming the Draper into existence—Willis McDonald, Nancy-Carroll Draper, and Dr. Charles R. Preston—wielded these shovels.
In 2017, we celebrated fifteen years of continued success in environmental research, education, stewardship, and outreach. On display in the special Centennial exhibition of that year, Cody to the World: Celebrating 100 Years at the Buffalo Bill Center of the West, from June 3, 2017–February 4, 2018, these shovels soon find permanent homes in the Draper Museum's Trailhead.
Draper Natural History Museum groundbreaking shovels, 2000.
Post 194